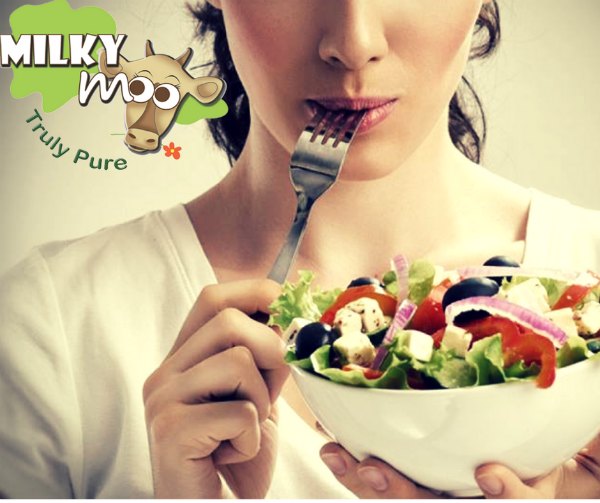 "Most of us compare ourselves with someone we think is happier – a relative, an acquaintance, or often, someone we barely know. But when we start looking closely we realize that what we saw were only images of perfection. And that will help us understand and cherish what we have, rather than what we don't have."-I too had a dream by Verghese Kurien.
Milk Mantra : From White Revolution to Ethical Milk Sourcing
Milk Mantra, a white revolution startup of Odisha  is slowly growing in the entire  Eastern India  through its innovative practices in marketing. It's now far ahead of its competitors like Omfed, Pragati, and even Amul to a great extent because from the beginning it adopted competitive leadership pricing as well as other policies like smart packaging, brand building exercises, easy availability at different malls & grocery stores. It has got its German technology based milk processing units at Konark, Gop, Puri and Sambalpur.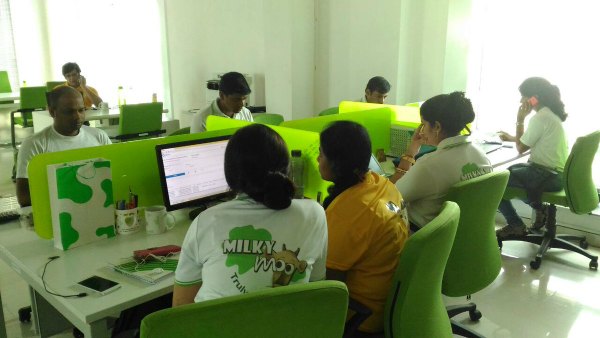 Image Courtesy: @milk_mantra via Twitter
Moreover, it has almost created a Walmart Effect in the state by giving due importance to ethical milk sourcing. Ethical Milk Sourcing Programme was launched by this company which is responsible for the sustainable livelihood of different farmers. Making the farmers and cows happy is the major tagline by virtue of which the milk lovers are now getting different varieties milk products like truly pure milk, buttermilk, paneer, curd at a very affordable pricing structure. Purity in each drop is the only mantra for this upcoming company of the state which has got Milky Moo as its flagship brand to serve millions.
Image Courtesy: @milk_mantra via Twitter
Mr.Srikumar Misra, Founder & Managing Director of Milk Mantra has nicely adopted the social entrepreneurship policies of Verghese Kurien , known as the Father of Indian White Revolution. Srikumar, who has already been a part Tata –Corus , established Milk Mantra in 2011 and the first diary product Milky Moo was introduced in 2012.The company is now targeting an annual revenue of Rs.150-200Cr by the end of this FY16.
Let's now closely analyze the wisdom tips & marketing mantras of Milk Mantra in a nutshell which can be a brilliant case study for beginners:
Firstly it adopted a stylish brand name called Milky Moo which created a differentiation and uniqueness in the global market place. It's like going global through local taste and preferences. As far as fund raising is concerned, it took many brilliant steps to convince the investors like Mumbai Angels to manage its investment portfolios as stakeholders and financial partners. Moreover, it never targeted the outlets of its competitors. It has created its own base by offering business solutions and ideas to small stores who never dealt with milk selling. It is just a policy of "Anyone Can Sell, Anyone Can Win". If you have quality then the products will sell itself. Marketing fundamentals made easy.
It has got a brilliant R&D team to cater to the ever changing needs and necessities of milk consumers and lovers. Quality has always been the only jargon of this company to allure the customers. It has also associated high pricing with its products to capitalise the Indian mentality. People always associate luxury with high price and that's why companies like Loreal never reduced its pricing compositions and MRPs in India.
The equation is same for Milk Mantra. It has taken few things from Auyurveda like the richness of Haldi has been highlighted as an immunity booster in many of its ATL & BTL advertisements. It has also associated cancer eradication because turmeric is a natural medicine to prevent & treat cancer. It has focused on a smart SCM strategy & even in some social media campaigns the dedication of its supply chain team took everybody's attention.
As far as profit orientation is concerned, it has always kept a low dealer margin to earn good profit. Apart from this, it has got a dynamic marketing team. So the company is also responsible for employment generation and sustainable livelihood of the state. It is running for stability and running for Odisha. The company has adopted a farmer-friendly policy from the beginning. Hence it was able to dictate its own terms with the milk suppliers.
Happy Cow became its selling brand character. It is an amazing experiment because in India cow is normally worshipped as God and represents prosperity and good health. The company has gone beyond the state to increase an audience connect. It has penetrated in cities like Bengaluru, Kolkata, Ranchi & Jamshedpur.
Global packaging, stylish labeling, and Nutrition are the key USPs which sell themselves. It has also introduced probiotic yoghurt which is good for Indian stomachs. So hamcurd became the name of the game.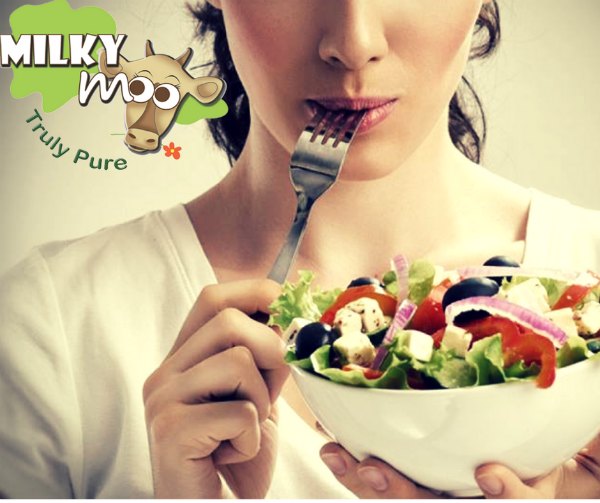 The company is also targeting to enhance its per diem production capacity to more billion litters. It has also done good market researchers to collect the feedback of the customers. Ethics has always been a part and parcel of its business. Hence it has successfully combined ethical business practices with customer delights.
In the end, we can conclude that in Milk Mantra – the Global Sustainable Development theme is the new marketing mantra. It has linked up global environmental change with human well-being and development. Future Earth is surely going to recognise this kind of 'social contract' between science and society that emphasizes on global environmental change. It has just become a change agent in the society.
Wish Srikumar best of times ahead. Keep mooing good things. Smart roads to fame.
Do Not Miss Reading: 
Odisha Startup Policy 2016: Race against Eternal Time for Global Branding 
The Unorganized Retail Sector Requires a "Blue Victory": NaMo to Bell the Belly! 
6 Reasons Why Startup India, Standup India Makes an Impact!