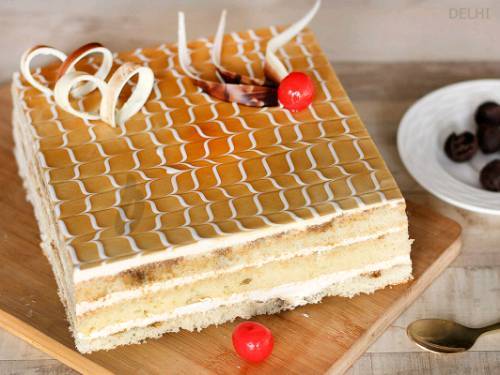 Honestly, who doesn't need a delightful kick start of the day. When you wake up in the morning and find everything sorted- from your meal to your attire, you can't wish for a more perfect start. But does that happen?
Well, here's something we encourage- a huge slice of a coffee cake for keeping you alive and active throughout the day. Don't worry! It is perfectly healthy and acceptable.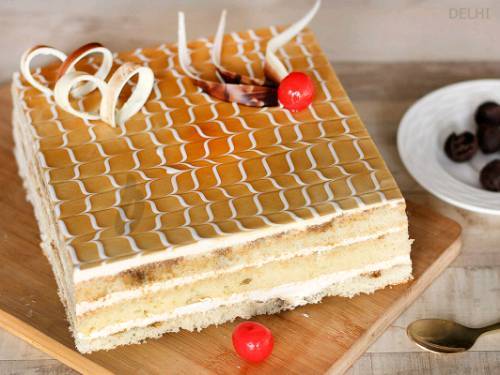 So, here's the Espresso Cake recipe for your delicious morning snack:
For the Espresso Cake
240 g almond flour
2 large eggs
150 g granulated sugar
80 ml super strong espresso, chilled
1 teaspoon baking powder
60 ml cup olive oil
50 g corn starch
½ teaspoon ground cinnamon
1 teaspoon vanilla extract
For the Glaze
1 teaspoon whole milk (for diary-free use nut milk)
60 g cup powdered sugar
2-3 teaspoons super strong espresso, chilled
a few chopped almonds for garnish
Instructions for Espresso Cake Recipe:
Preheat the oven to 350◦F.
Grease the 8-inch round cake pan with butter or oil.
Preparing the Cake…
In a large bowl, add the aforementioned amount of almond flour, espresso, olive oil, starch, ground cinnamon and vanilla extract and mix well.
Beat the eggs with an electric beater in high speed.
Now add the granulated sugar to the egg mixture gradually and continue beating the eggs.
Once done, mix the eggs and the flour mixture. Make sure the batter becomes smooth and consistent.
Secret Tip: Batter becomes fluffy and creamy when it is ready.
Now that the batter is smooth and ready, pour it in the round already-greased and preheated baking dish and bake for 40 minutes.
Once the cake is ready, let it cool completely on a wire rack for 10 minutes.
Secret Tip: Check the doneness of the cake by inserting a wooden toothpick or skewer. If it comes out clean, the cake is done. Or else, press the cake gently. If it springs back, it is ready.
Preparing the Glaze…
In a small mixing bowl, add all the ingredients and mix well. Start with 2 teaspoons of espresso. Add more only if it is needed to get a glaze consistency.
Cover the prepared mixture and let it chill for around an hour.
Now, pour the glaze over the cake in a consistent manner and then, add chopped almonds.
Your cake is done and ready to make your morning sweet and perfect with its mouth watering taste!
Also See: Homemade Cake Recipe For a Chocolaty Fix!
In case you are running short of time or tend to create havoc in kitchen, fret not! Make sure you get your fill. You can order Morning Espresso cake online with Bakingo in Delhi and Gurgaon and savour the rich taste of Morning Espresso and other scrumptious varieties in few hours.