In the serial Naamkaran, Avni currently shares a very cold vibe with her husband Neil. Unaware of the truth, she believes that Neil doesn't love her and thinks her as Juhi's murderer. She has no idea that whatever Neil did was purely to keep her safe, away from Vidyut's malicious plans.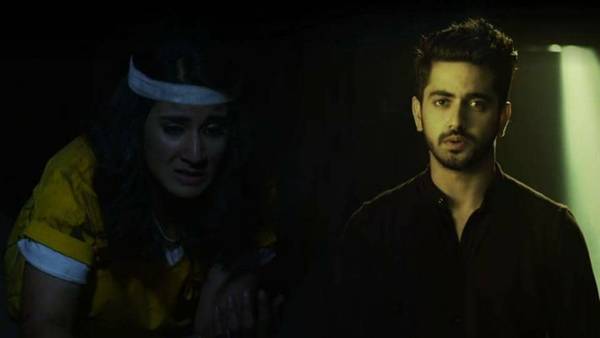 Now that even Neela Maa cannot explain her anything, her misunderstandings have been growing day by day, so much that now she doesn't believe in love at all. She doesn't share the same feeling for Neil like she did earlier.
Naamkaran Update: Will Avni Forgive Neil?
Neil has been continually working to expose Vidyut so that he can bring out Avni's reality in front of everybody and prove that she is innocent. This is the reason why he and Neela Maa together have brought 'Neo' to do the work. However, Avni has no idea what Neil is doing. She thinks she is behind bars because Neil didn't have trust on her.
This makes us wonder whether Avni will ever forgive Neil now that she is planning to escape from Jail in order to set things, right? No wonder, like earlier she has neither any trust in Neil nor any trust in the word love.
However, the day she knows that all what Neil did was only to save her from Vidyut, she will not only get her trust back but will also forgive Neil. Good thing is that Neelam aa will be their to tell her everything from the start.
Also Read: Naamkaran Update: Will Avni Know Why Neil Has Arrested her?
We hope everything turns out to be good in the serial and Avneil reunites yet again. What do you think?