A trip to the hospital is often not the most favored experience one can have in life. Though medical attention is often needed and periodic checkups are recommended, going to the hospital isn't always a fun time.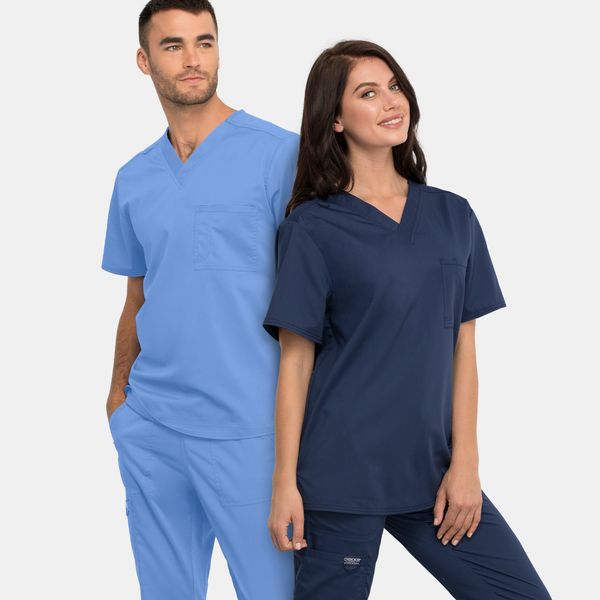 Fortunately, there are highly trained and skilled men and women who make your visit to a healthcare facility much more comforting and enjoyable. They are the nurses that often greet you once you have finished the registration process.
Nurses are often identified by the nurse scrubs that they wear. Nurses are much more highly trained than many people are aware of. This profession is one that is not only lucrative but very rewarding as well.
Types of Nurses
Nurses can specialize in a variety of field disciplines. And though you may want to work primarily with children, such as the case with pediatric nurses, many of the skills you'll learn when studying to become a nurse are transferable across multiple medical disciplines.
The following are among the most common roles a nurse can aspire toward:
Licensed Practical Nurse
A Licensed Practical Nurse (LPN) is a nurse who works alongside RN's and physicians in most healthcare environments. LPN's typically help out when registered nurses (RN) need assistance and may fill in for an RN in his or her absence.
Requiring a Diploma in Practical Nursing (DPN) the LPN is usually a beginning role in healthcare as many LPNs are often both working under RN's and studying to become future RN's. LPN's, like RN's, also wear nurse scrubs, usually color-coded for the specific department they work in.
Registered Nurse
A Registered Nurse is the most common identification associated with nurses, and these are the men and women who do a great deal of the hard work that healthcare often requires.
Most aspiring RN's choose to go to college and complete a two or four-year degree program, with a Bachelor of Science in Nursing (BSN) being the more sought after credential. Nurses with a Bachelor's degree are often those who advance into managerial roles or continue education and become a Nurse Practitioner (NP).
Nurse Practitioner
Nurse Practitioners (NPs) undergo a more comprehensive medical education and often graduate with a Masters Degree (MSN) or Doctorate in Nursing Science (DSN).
Nurse Practitioners are set apart from other nurses because, in many cases, they can both diagnose, treat, recommend therapy and prescribe medications, usually with the oversight of a Medical Doctor (MD) but often without supervision as well.
Nurse Practitioners also often have their private practice or can fill in for the patient's primary physician if needed.
Considering a Career in Nursing
The healthcare industry is one that is projected to grow and be very lucrative for the foreseeable future, with projected job growth for RN's of over 15 percent through 2026 as of 2019.
It is advisable to consider directing education into a chosen healthcare field if you wish to become a nurse in any form.
Nurses are the ones we see when we're looking to feel better. Naturally, being a person who enjoys taking care of people and making them feel at ease is an attractive quality to have for any prospective nursing student.