Nowadays, many people worry that their online privacy is being violated left and right. And no wonder — hacks, data breaches, malware, and other cyber threats are on the rise. For this very reason that the GDPR came hammering down in 2018, and that's why Facebook CEO has been in and out of courts lately. Yet you can't rely only on governments and agencies to protect your digital data. You have to take your privacy into your own hands. Various privacy tools make that possible.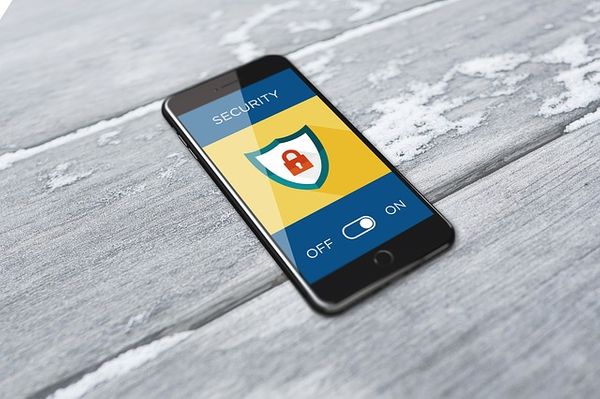 Using privacy tools won't end up providing complete protection from all privacy-invading entities out there. But not taking any precautions is even worse. It leaves a lot of space for outsiders to take advantage of cybersecurity vulnerabilities.
Here's a quick look at six easy to use privacy tools that everyone should install right now.
1. Authy
Noone can't deny the importance of two-factor authentication nowadays. Passwords are no longer enough to stay safe online. Data breaches have become a regular occurrence, and the dark web is overflowing with stolen passwords.
Two-factor authentication has been around for a while and provides an elegant solution to this problem. Most apps and accounts have started implementing 2FA into their login system. But not all applications have made a move to integrate it yet. That's where Authy comes in.
This app protects its users from account takeovers by adding two-factor authentication to other apps and sites. It covers even those services that don't offer 2FA themselves.
2. DucDuckGo
Pretty much everyone knows by now that the websites they visit and the browsers they use track their online activities. Most of the time, it's necessary for "providing a better experience" and more targeted ads. The GDPR does help a bit in providing some transparency to this, but it doesn't stop those websites from tracking you.
DuckDuckGo provides an alternative. It's a "search engine that doesn't track you." With DuckDuckGo users know that they can go about their daily lives without having to worry about anyone gathering their private search information. It comes as a regular search engine and also has an extension for popular browsers like Chrome and Safari.
3. Wire
Skype co-founder Janus Friis, along with previous employees from Skype, Microsoft, and Apple, created Wire. It's a secure video call and messaging application. Skype now offers end-to-end encryption as well, but it's not necessarily good enough.

Wire focuses on security and providing privacy for its users. The application comes with end-to-end encryption and authentication built-in. It's open-source as well. All in all, it's the more secure option for making online calls, exchanging files, and sending messages.
4. NordVPN
Privacy breaches don't always happen because of the failures of an outside source. Sometimes, it comes down to someone being unlucky enough to have their network hacked. Not only VPN services help in this regard, but it's also great for maintaining privacy online. After a VPN download and install, you connect to a server which hides your real IP address. It prevents governments, marketers, and agencies from gathering your data.
NordVPN is one of the leading VPN providers. It's not free but has more than 5,000 servers all around the world, doesn't keep logs, and is easy to use for beginners. There are a lot of other VPN services out there, and everyone should pick one based on their own needs. But it's crucial to be aware of free VPN services as they make money by selling their user's bandwidth or data.
5. ProtonMail
Email services do take precautions concerning spam and phishing emails. But they often do the bare minimum to protect people's privacy. ProtonMail is an exception. It includes end-to-end encryption to the emails you send. This way, even the ProtonMail developers cannot see the content of your emails.
6. Brave
Brave is a private browser based on Chromium. It offers fast and secure browsing with the added benefit of Chrome's security and great features. Not only the browser blocks all ads and trackers, but it also implements proprietary security technology like HTTPS Everywhere. To top that off, it comes in a neat package with easy to use features. Brave also has a unique ad system that is opt-in only, which pays users for viewing ads.
Summary
No one can argue about the benefits provided by online privacy tools. All people have to do is take advantage of their security features and use them wisely. It doesn't get much easier than that. The list provided here is only a glimpse into what is available out there. Anyone who decides to use these tools will be well on their way to having a more private digital footprint.