Thailand is a beautiful country in Asia and Phuket is considered to be its largest island covering an area of approx. 540 sq. km. of Singapore size. The population of this island is around a quarter of a million belonging to either Chinese or Thai who have settled here for ages. It is located on Thailand's western coast on the Andaman Sea and enjoys varying temperatures between 21 & 34 degree Celsius. November till April traditionally is humid and sunny because of its geographical location, while May to October experiences rainy season.
Must-visit places in Phuket
This island does have plenty to offer, and thousands of tourists come here every day to enjoy its bounty.
1. Chalong – Bay Rum Distillery:
This is the perfect place for all rum drinkers of the world. This company is known to produce superior quality white rum that is growing in popularity the world over. Tourists can take a tour to learn the production of rum and enjoy the bar and cocktail workshop and get to know how different types of cocktails are prepared. Tourists are provided with a sample of Chalong Bay Rum.
2. Kata Noi Beach:
This tiny bay is close to Kata beach, and the scenery is just breath-taking. Tourists can walk on the sand or swim in the cool waters. Kata viewpoint offers a view of Karon, Kata Noi and Kata bays. November to April is the perfect time to visit.
3. Nai Harn Beach:
Located on the southern part of the island, this is a popular beach crowded almost throughout the year. Still most part of the beach has managed to maintain its originality and relatively is still untouched. The crystal clear water and beautiful soft sand are simply mesmerizing. There are numerous souvenir shops selling several types of local novelty items, floats and beachwear and restaurants offering delicious Thai cuisine.
4. Phuket Big Buddha:
The statue of Buddha is 45m tall and is considered to be a popular landmark, located atop the Nakkerd Hills. Tourists can enjoy the island's panoramic view from atop the hill. The statue is created from superior white Burmese marbles which sparkle in the sun elegantly.
5. Wat Chalong:
Visitors frequent this place for centuries. Poh Jao Wat has 2 statues installed of elderly men with one being Nonsi and the other Ta Khee-Lek. The Grand Pagoda is perhaps the main highlight of the place comprising of a small splinter of Lord Buddha's bone. The Pagoda has been decorated beautifully with the pictures and images of the Lord's life story, his attaining nirvana and beyond.
6. Karon View Point:
Located at the southern part of Kata Noi Beach, this viewpoint is perhaps the most popular in the island and is crowded most of the time. On one direction is the Andaman Sea whereas 3 west coast beaches are present on the other side.
7. Tiger Kingdom:
This place allows tourists to go close to the tiger without actually endangering their lives. Here, one can come across Indochinese tigers that are raised in captivity and are indeed worth the visit. Two restaurants serve delicious food to the visitors, with one overlooking the tigers.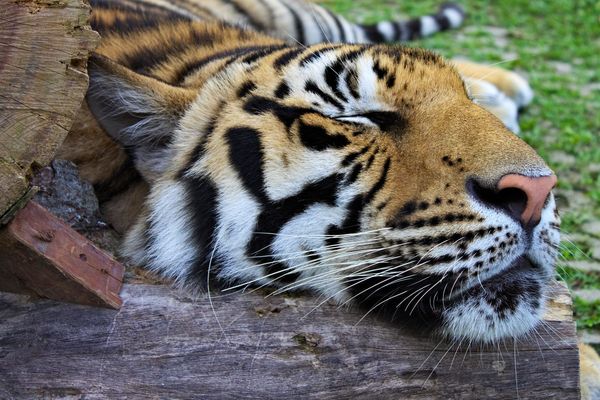 8. Weekend Night Market:
Locals call it the Naka Market and there are plenty of things to buy, like clothes, animals, old curiosities and fruits, etc. Late afternoon is the best time to visit as the place is empty and with the evening, it gets crowded. Tourists can also enjoy affordable and tasty local foods like golden-buttered corn on the cob.
9. Bangla Road:
With the sun setting down, Bangla Road comes alive, and vehicle traffic is barred from entering the place until the next morning. There are several bars here, with most of them being outside allowing tourists to move between bars seamlessly. Street entertainers do offer a few minutes of complete entertainment, and there are tailor shops and ping pong shows. The air has a positive vibe in it that is surely exciting.
10. Thai Cooking Class:
There are different locations in Phuket that do offer cooking classes to help the tourists to learn to cook tasty Thai and local cuisines. The fact is that the food cooked in Thailand is very much different from the ones prepared in the native country. Taking the class is sure to help the person to know about the skills required to cook authentic Thai food and to learn about the different ingredients to be used. Learners also get to eat what they have cooked.
11. Phuket Elephant Sanctuary:
Here, tourists can get to learn all about elephants and also know why to support elephant tourism.
12. Celebrity Spot, Surin Beach:
It is popularly referred to as the 'Millionaires Row'. This beach boasts of being the residence of several famous and rich people and also has numerous luxury resorts. Checking out the beach will help to know the reason for the increasing popularity of the place among celebrities. Majority of the restaurants here overlook the beach and serve high-end, delicious cuisine. But eating out here can be really expensive as it is mostly frequented by the rich and the celebrities as the name of the place suggests. Also, there are present several trendy wine bars to try out. Those eager to get a glimpse of their favourite celebrity can come down here.
13. Monkey Hill:
It is considered to the highest hill of Phuket Town and also called Toh Sae Hill. This hill is the residence to over 400 macaques and survives here in little groups, scattered all over the place. Although they are not known to attack humans for any reason, it will be essential to take care of belongings as they might snatch food and other glittering items from the hand. There is a popular shrine at the hill bottom that is visited by the Thai locals, with most coming here to know about the lucky lottery numbers which they should buy to try out their fortune. Three different holy spirits are honoured in this shrine, namely, Toh Sae Kaow, Toh Sae Dam and Toh Sae Dang.
Phuket is best visited if planned and booked the best hotels in Phuket in advance for a comfortable stay.
kamagra no prescription
buy super Cialis
http://crescendodesign.com/wp-includes/js/tinymce/themes/advanced/img/new/zetia.html
Vardenafil no prescription