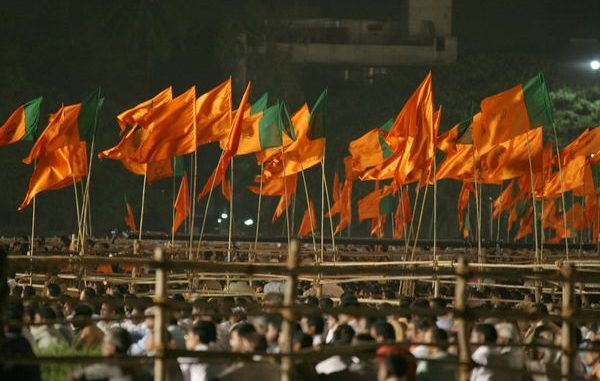 The recent Karnataka assembly elections result saw the Indian National Congress launching a scathing attack on BJP for allegedly attempting horse-trading to bribe and induce JD(S) as well as Congress legislators. Interestingly, this is not the first time that the saffron party is being accused for trying to poach members of the opposition for its political gains.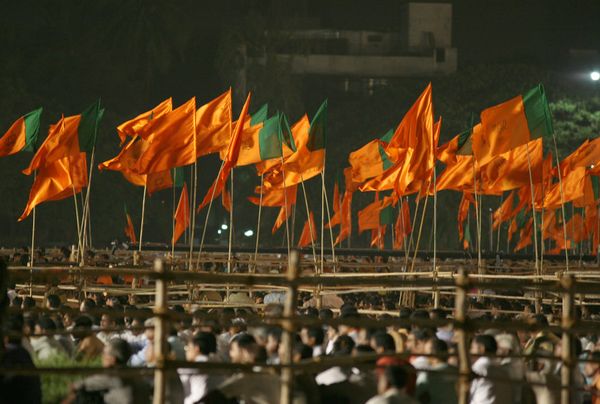 Here we share instances where BJP was alleged for horse-trading in order to gain the majority to form government starting from the most recent one.
Manipur 2017
In March 2017, the often-neglected north-eastern state of Manipur all of a sudden became a 'sweetheart' of political parties as the two national parties – INC and BJP were wrestling to make their government after a hung assembly. While, both the parties claimed to have the numbers (31) to come in power, BJP went on to form the government despite having less seats (21) than Congress (28).
Congress alleged that the saffron party resorted to horse trading to get the numbers. At the same time, there were reports that an Independent MLA was abducted at Imphal report and the grand old party suspected that the abduction was carried out by BJP to wrest power and meet their political needs. Finally, BJP, which won 21 seats, claimed the support of Naga People's Front (4 MLAs), National People's Party (4 MLAs), Lok Janshakti Party (1 MLA) and 2 other MLAs – independent Ashab Uddin and T Robindro Singh, who was elected on a Trinamool Congress Party ticket. 
Goa 2017
With 13 and 17 seats respectively, neither BJP nor Congress could form a government in Goa. Next, both the national parties claimed to have numbers to come in power. Amidst a lot of chaos and confusion, BJP despite having won less number of seats went on to form the next government by getting the support of 3 MLAs from Maharashtrawadi Gomantak Party, 3 MLAs from the Goa Forward Party and 3 Independent MLAs.
The Congressmen alleged that the saffron party spent nearly Rs. 1000 crore to lure 9 MLAs to form a coalition government in Goa. However, BJP denied such allegations and mentioned that the parties came on their own to them.
buy clomid online https://nouvita.co.uk/wp-content/languages/new/uk/clomid.html no prescription


Gujarat 2017
Ahead of the Rajya Sabha polls, Congress shifted all its 44 legislators from Gujarat to a resort in Bangalore. The reason? Well, according to the state leader Shaktisinh Gohil it was to avoid poaching by BJP. According to the claims by Gohil, the Congress MLAs were being enticed with a Rs. 15 crore bait along with tickets from BJP to contest the coming Gujarat assembly elections.
Interestingly, three Congress MLAs – Mangal Gavit from Dang, Ishvarbhai Patel from Dharampur and Punabhai Gamit from Vyara even spoke to Times of India and alleged that they were offered bribes – Rs. 10 crore cash and a ticket in the 2017 Gujarat Assembly elections.
Bihar 2005
February 2005 elections of Bihar saw a hung assembly where Lalu Prasad Yadav's RJD along with Congress had 75 and 10 MLAs respectively while Nitish Kumar's JD(U) and BJP had 55 and 37 MLAs respectively. Both the coalition needed a total of 122 MLAs to reach majority.
buy temovate online https://nouvita.co.uk/wp-content/languages/new/uk/temovate.html no prescription

Now, Ram Vilas Paswan's Lok Janshakti Party (LJP) had 29 lawmakers but he wasn't supporting either of the two. Next, NDA could persuade few of the LJP MLAs including Narendra Singh.
Opposition leaders cried foul suspecting Saryu Rai of BJP and Lalan Singh of JD(U) in securing the group of LJP MLAs. Further, in order to prevent poaching of these MLAs by UPA, the MLAs were taken to resort in Jamshedpur. However, none of the coalition could get the required number to form their government eventually leading to President's rule in Bihar. When elections were held in October in the same year, NDA got the majority (143 seats) and Nitish Kumar formed the government in Bihar.
Also Read: Congress and it's Track Record in Horse-Trading