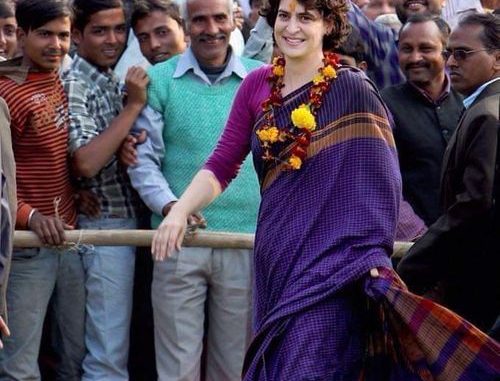 In every housing society we all have that one aunty who fantasizes knowing almost all the secrets across every nook and corner of the compound wall. The Ms. Know-It-All is a pro when it comes to insider's gossip and chinwag which is why she is often seen making bizarre claims about every other resident gaining a slight footage. Talk about Indian Politics, Subramanian Swamy is akin to such species as he is the Mr. Know-it-all after all! Going by his recent revelations, Priyanka Gandhi suffers from bipolarity which is why she even beats up people at times.
Really? Is Priyanka Gandhi Bipolar as Mentioned by Subramanian Swamy?
This is not the first time that Swamy has been talking about Ms. Gandhi. In 2014, he labelled Priyanka Gandhi Vadra as alcoholic calling her unpopular and even narrating how she has a bad name. This statement by Swamy came right after there were reports that Priyanka would contest elections from Varanasi. Further, he even added that she is quite ungrateful. Why? Well, because, she went to see those prisoners in jail who assassinated her own father Rajiv Gandhi.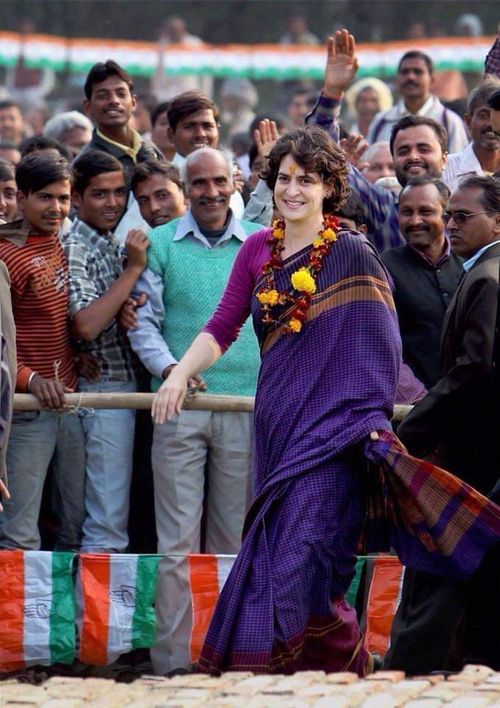 Well, I really wonder if Swamy knows that it not only takes nerve to acquaint oneself to meet one from those who assassinated her own father but also courage to forgive them too. Priyanka went there to forgive Nalini Sriharan – one of the accused who played a role in brutally killing her father. Now, moving from judgement to empathy is not an act of being ungrateful but rather a trait of a strong person. How many of us have had the courage to forgive the one person we ended up hating so much?P
Recently, a video went viral where people claimed that Ms. Gandhi is drunk and angry. However, the Fact Check team of India Today investigated the video and found that the video was being shared to mislead people with completely wrong context. This post by Economic Times is a proof that Priyanka lost her cool on media people and the crowd, only because, they were pushing each other in a candle light march that was conducted by the party on India gate. Seems like misleading people with videos has become a national hobby these days.
Priyanka Gandhi Has Been Practicing Vipassana Meditation from Years Now
What Swamy didn't tell us that, Priyanka Gandhi who saw two deaths in her family in a span of 7 years just when she was growing up, has spent years in doing Vipassana meditation. She has been doing it from 1999 (two decades now) and this she has repeatedly said in the interviews she gave over the years when asked what really made her decide to stay away from politics.
And here Swamy has been quoted saying, Priyanka is violent because she is suffering from bipolarity. Unfortunately, Subramanian Swamy here is not only being insensitive to Ms. Gandhi but all those who suffer from bipolarity and other mental disorders.
Swamy's Remarks on Priyanka Gandhi and Bipolarity Re-Stigmatises Mental Illness
Shreevatsa Nevatia who herself has been bipolar shares in her article how Swamy's statement on bipolarity re-stigmatises mental disorder. Dr. Nimeshika Jayachandran not only condemns Swamy's snappy retort against his competitor but also makes an honest appeal to stop using medical diagnosis as an insult. However, what can we expect from Mr. Swamy who said homosexuality is a mental disorder –
Now coming back to Swamy's claims –
Is Priyanka Gandhi Bipolar?
Well, going by Swamy's statement his source to this claim is supposedly Priyanka's SPG team who came running to Swamy wanting a transfer. However, since Swamy has been claiming a lot of things on the Gandhi family from past 40 years now, this is more or less a political jibe in this ongoing season of political trash talk ahead of the 2019 polls.
Nobody knows if Priyanka Gandhi Vadra is bipolar and was diagnosed with bipolarity or has a prescription from a psychiatrist regarding the same. Swamy can no way have access to such medical records. This is the reason why Swamy's this declaration like some of his earlier assertions must of course be taken with a pinch of salt or ignored royally.
Meanwhile, I can't stop but think whether Swamy really thinks that mentally ill people have no place in India's public life?