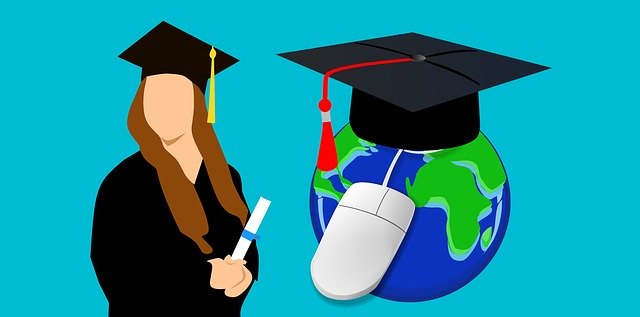 Are you looking for a course with numerous career opportunities and options? Or do you want to open a business enterprise and serve the community? It's time to take up a management course to advance your career. It's a chance to acquire unique skill sets that will enable you to flourish in any field. Here's everything you need to know about pursuing a management course online.
1. Increased exposure
If you are looking to advance your career, you need to get exposed to the right skill set. By partaking in a management course, you stand to get a vast option of wide-ranged choices. The courses are crafted to offer the ideal training in the ever-changing business world. It's also a chance to get prolific exposure that will enable you to understand your staff as you steer them in the right direction.
2. Get great placements
By pursuing accredited online management courses, you get to have better placement prospects. Thus, you can secure your career seamlessly without any glitch. You also get to plan how you intend your career to unfold upon graduating from the course. You are in a better position to start up a business venture and get ready for the huddles that you are most likely to face in the coming futures.
3. Improved team productivity
With the right management training, you have a better skill set to tackle any complex issue. Thus, you get to make a notable impact among other employees as well as subordinates. All this tends to boost productivity as one knows that there's no economic wave they can't handle. It's also a chance to brainstorm unique ideas that will transform the company's outlook completely. 
4. High morale
Once you choose to train in management, you get to have your morale impacted uniquely and exceptionally. Thus, you are more confident and secure while making a pitch to your company. Thus, you get to work diligently to offer the much-needed growth within your company. It'll be quite a significant boost for your professional career. The fascinating thing about management training is that you'll have the required tools to solve challenging problems that often arise in an institution.
5. Academic proficiency
Suppose you want to stand out among other prospective candidates in line from a promotion you need to dare to be different. By taking a management course online in your spare time will give you an upper edge. During interviews as well as discussions, you get to know all the right pitch to present. It's also a chance to get valuable skills that will prepare you for the task up ahead. With management skills, you get to stand out as you can also negotiate for a salary raise.
The benefits that one accrues from online management courses are beyond compare. Get a chance to experience tremendous professional growth as well as skill development. It's also a chance to breakthrough in any business venture that you pursue as you'll get the proper tips through the course. Sign up today for a management course online and stand to enjoy its remarkable benefits and much more.
Also Read: Part-time Executive MBA in an Overseas University: Things You Need to Know!