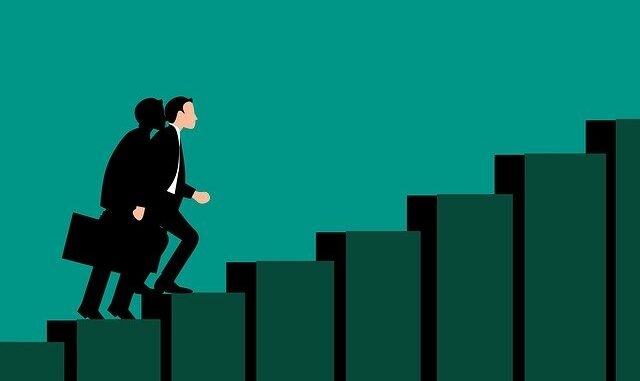 Executive MBA (EMBA) is an industry trending academic course that enables career-driven working professionals to advance their career and leadership skills. Exclusively tailor-made program for fast-climbers employed prodigies, universities across the globe even offer part-time executive MBA that one can complete while maintaining their professional as well as personal obligations.
Here we share important things about Executive MBA in part-time mode from an Overseas University –
You Do Not Need to Have Business Related Bachelor's Degree
In order to pursue a part-time Executive MBA, you need to be a graduate. However, it can be of any stream – you do not have to have a business-related bachelor's degree. Besides, you can choose any 'elective' that has the capacity/capability to boost your career prospects.
Executive MBA on Part-time Basis is of 1 year
The Executive MBA course primarily is of 1 year, but some universities might even have an extended program of 18-months or 2 year. The course is drafted in a way that it makes the enrolled candidate i.e. the working professionals comfortable as per their working schedule.
Some of the Overseas University Offer Part-time Executive MBA that are Self-Paced
Once you are enrolled in the program you are given the study material which you can learn and study at your own pace. Post that, you can appear for the examination as per your preferred days in the given Semester (similar to GRE exam)
Overseas University Provide Part-time Executive MBA on Online Mode as well
Since the university is situated in a far-off country from a candidate's job location, several universities across the globe give their students the privilege of Part-time EMBA through online delivery format where students can learn, study and give exams online. Every thing is done on online mode so that students who are working professionals do not have to go anywhere.
Work Experience is a Must – Minimum 2-years
Without work experience letter and/or certificate you cannot enrol in any executive MBA program, whether it is a part-time program or is an Online Executive MBA program. While, some universities require 4-5 years' experience, some are cool with even 2-years' experience.
Overseas University Offering Online Executive MBA or Part-time EMBA Do Not Have Entrance Exams
Candidates do not have to appear for any entrance exams in order to get enrolled in a part-time or an online Executive MBA program from an overseas university.
Also Read: 6 University that Offer Free Marketing Courses Online
Executive MBA Can Boost Your Career & Scale Your Salary
No matter when and from where you do your executive MBA, the course and program is known to help candidates in climbing the hierarchy chart as well as their income scale. In addition, the candidates get to apply the acquired leadership and analytical skills in their job on a daily basis even while they are pursuing the course.
The Part-time EMBA Fees is Less and Affordable
As compared to the full-time MBA and other professional degree courses including part-time PhD programs, the fees of part-time EMBA is quite affordable. In case you choose the part-time course in online mode it is all the more less.
Final Notes:
Pursuing a part-time Executive MBA from an Overseas University has its own benefits especially with the introduction of online delivery format. However, before you enrol in any such program ensure that the University is recognized and accredited in its country of origin.
This post is written by Gargi Verma, an education counselor. You can contact her at edupost360@gmail.com