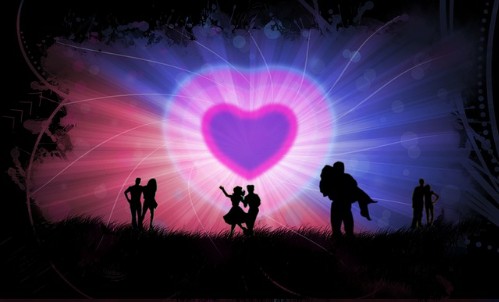 Constant brawling, daily arguments, regular fights, is your married life more of a boxing ring than a honeymoon suite?
Here are simple methods to neutralize things in your relationship and create a positive impact between you and your beloved whenever you feel that the water is just about to rise above your head.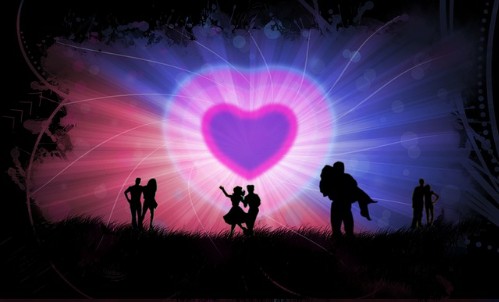 Image Courtesy : viveksonkar19n via Pixabay
"Marriage is a holy union that unites two hearts and souls for eternity". Commonly this is the definition and views of marriage but as the time passes, nuisance crops up and often both the partners do not wish to abide by the marital bonding. Instead, they tend to run away from it without trying to work and preserve the sacred bond. And slowly the situation may get so worse that although they might live under the same roof, there would be less of talks but more and more of action and fights.
If you are the one going from the same catch-22 situation and is unable to tolerate even a single word of your partner then you definitely need to learn few effective methods to defuse your tension before its too late.
So, next time whenever you feel that the water is about to rise above your head and your partner is on the verge of getting under your nerves, ensure that you follow these simple methods to neutralize things between you and your beloved.
Relationship Tips – Have Some "You" time
Many of the couples do almost everything together and in each other's presence. Spending some time apart and doing a few things in their absence can make life a bit interesting and intriguing. Pursue your interest and hobbies. Try out something new and share it with your partner. This way you'll have new things everyday to talk to each other and the two of you would concentrate less on non-productive and unnecessary stuffs. No more monotonous routine but building excitement in your everyday life by giving each other some valuable individual space.
Help! Help! Help!
Besides, you can come together as one to help each other with the household chores. While the wife is busy cleaning the house, the husband can cook some great lunch and surprise her. Or while the husband is busy mending up things on a weekend, the wife can become a helping hand, and help the husband to complete the stuff faster. The significant aspect here is, the two of you will work with each other rather than against each other.
Get Hot Under the Sack
How about breaking the tension between you and your spouse by getting hot under the sack once again just like the good old days? An unproductive conversation with lots of argument and fights can easily be relaxed with a slight move and push of your body. Why not use it for the advantage of both.  Instead of snapping him, why not relax your man by showering him with both tender and wild kisses on his lips and slowly unbuttoning his shirt to move gradually down.
Sex and physical intimacy Acts as a Magic in any Relationship
It always help a couple to defuse tension and creates a positive impact. Always try new things to enhance your romance and physical life to keep you engrossed in each other. So, even if you quarrel or have a fight, still a peck on the lips can do the magic and help you both in resolving your conflicts.
When did you last went out for a long drive together? Perhaps long before, isn't it? Well, time to get into the car, turn on the radio, gear up for the super ride and enjoy some quality time together. Just you and him with a right mood and the attractive scenery passing along. If in case, your schedule doesn't permit you the time to rove or go out places, then together spend a day visiting certain interesting venues that have attractive and fascinating things to offer. These things when done frequently often help the couple in breaking the ice.
Communication isn't everything in a relationship, actions are. So, if you think things aren't on a right path, give each other some individual time. Follow the above steps and let time slowly evaporate all your relationship tensions away!
Do Not Miss Reading :
5 Distinctive Valentine Day Gifts for Her!
Debunked: The Real Reason Why Women Shop More Than Men!
This blog post is inspired by the blogging marathon hosted on IndiBlogger for the launch of the #Fantastico Zica from Tata Motors. You can apply for a test drive of the hatchback Zica today.