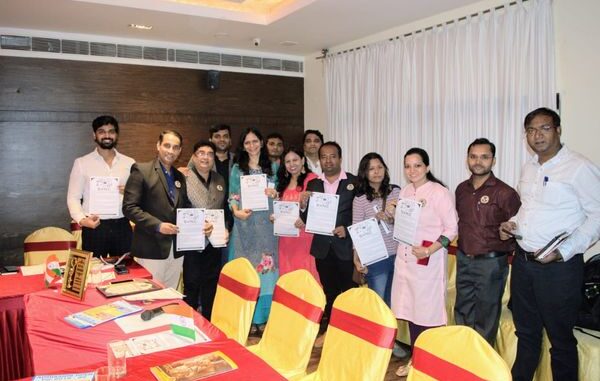 No matter how big or small the business is, every business faces a wide range of glitches while starting and/or managing 'it'. From struggling to make your business visible in this huge market of competition to searching clients and then filtering your dream client from them, every step is a fight. In addition, working on a limited budget becomes a constant obstruction if the company is wasting funds, time and energy by dealing with an unprofessional contractor or losing money to a fraudulent supplier/service provider.
At the end of the day, you 'do' make money from your clients but we all know every business can maximize profits only if they have a genuine set of suppliers/service providers, contractors, outsourcing partners and professional collaborators who are not only rightly priced but are also quality oriented. Now the million-dollar question remains, 'where can we find these filtered set of professionals?' following by another, 'is there a place where can we find both, clients and suppliers/service providers?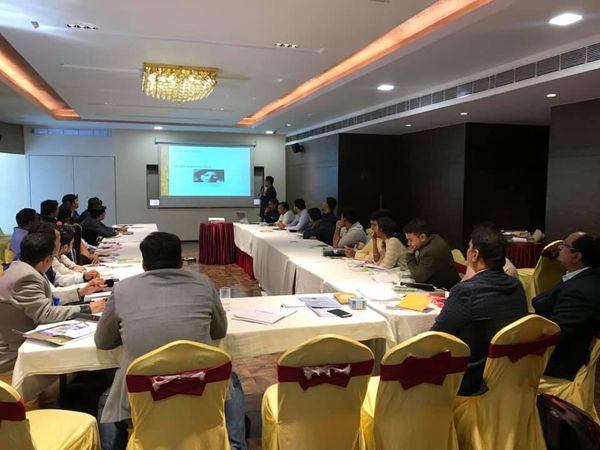 The answer is 'Yes' and at SPA – Super Power Alliance aka SPA – The Business Referral Network
What is Super Power Alliance (SPA)?
SPA or Super Power Alliance is a local 'Business Referral Network' platform where committed and dedicated business professionals/companies/brands of your 'area' along with that of surrounding area come together, network with each other and share referrals along with recommendations with each other on a weekly basis in a completely professional environment.
The organization has branches and each branch is called 'Chapter'. Currently, SPA has two chapters – SPA Navi Mumbai called as 'Inception' and SPA Mumbai titled as 'Synergy'. (Updated: This business referral network now has 9 Chapters – 2 in Navi Mumbai, 2 in Raigad District, 1 in South Mumbai, 1 in North Mumbai, 1 in Ulhasnagar, 1 in Central Mumbai Area and 1 is an All India Group)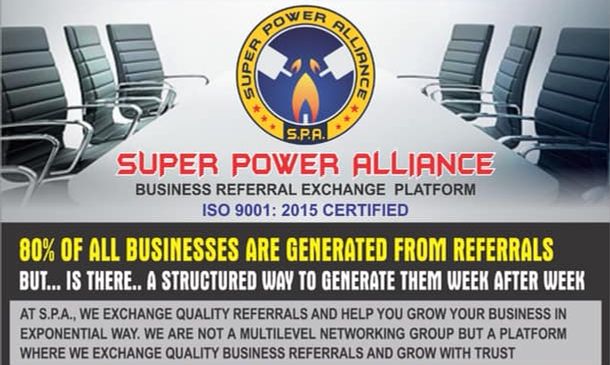 How Does Super Power Alliance (SPA) – The Business Referral Network Function?
SPA is a professional business referral networking organization that permits only 'One' business from each profession to join a chapter. So, if you join a chapter as a 'lawyer' or a 'caterer' or 'PR agency' or as a 'tutor' none other than 'you' in your field can integrate face to face networking with 50+ business professionals on a weekly basis. This gives noticeable advantages to you and your business over your competitors in your area because every single company out there irrespective of its size wants more referrals.
The moment you join, you are not only introduced to the vast number of registered professionals but also to their professional network who are eagerly looking to give business to a service provider that they can rely on. This is exactly how you get business referrals from joining SPA. None of the members is doing a charity here but as mentioned in the start of the article, every business entity out there is looking to maximize business profits by wanting to give business to only those 'service providers and partners' that are genuine and reliable. So, if you join the chapter, in 'you' these members and their network gains trust.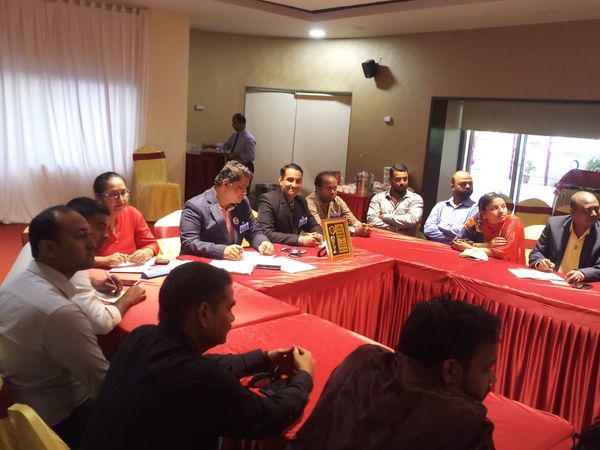 I'll give you my example. I wanted a MSME registration certificate for my company. In earlier situation, I would have wasted my time searching a provider online, calling several of them and analysing each of them based on their projections or nagging my friends to recommend me one such company. However, post joining all I did was, contacting the registered individual who was in making such Government documents. Interestingly, he not only did in a day but also charged me something that was less than my online and offline findings. It was a win-win situation for both of us. Similarly, I have been approached and have got work as and when they have felt any need when it comes to 'content writing services'.
Much to my surprise, I could even avert a loss of online fraud of Rs. 7,000, thanks to a random conversation with another member (Shailesh Jaria) who happens to give corporate seminars on Cyber Crime.
Does SPA – The Business Referral Network in Navi Mumbai and Mumbai Really Work?
Well, belonging to SPA is like having a good number of 'sales people' working for you for free! All the other members carry your business cards or have your mobile number and business details on their phone number. When they meet someone, who could use your services/products, they pass on your card/business details and even recommend your services.
In every weekly meeting you get to introduce yourself, interact with 50+ businessmen and make your presence felt while increasing the visibility of your business. Over a period, you also get an opportunity to showcase your business presentation in this business crowd. Besides, you get to timely market your business/services/products on the social media statuses including WhatsApp and Facebook of all these members involved.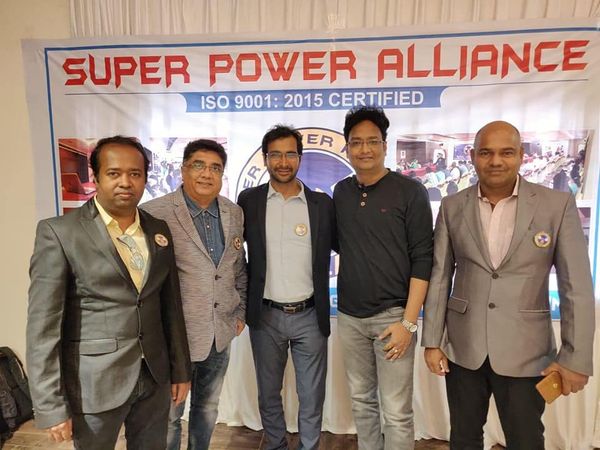 Going by the records, a business of Rs. 1.68 crore has been generated in just 25 meetings of this upcoming and highly emerging business referral network in Navi Mumbai and Mumbai. The organization is also planning to expand its chapter across Maharashtra and the rest of India
To know more about Super Power Alliance and to contact them, check out their Facebook page .