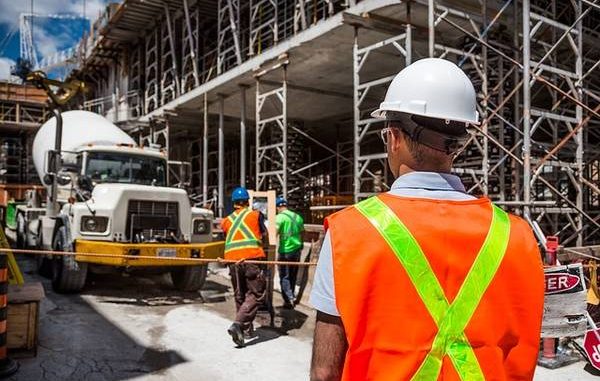 Construction workers are faced with danger every single day so safety is highly important. Proper workplace training is necessary but sometimes workers fail to respect the indications offered. Something as simple as installing steel wire mesh on snow fences can lead to workplace injury. Because of this, we should highlight the following basic safety tips that construction workers have to be aware of.
Always Use Appropriate Tools
Numerous construction work accidents happen because workers do not use the right tools for the job they have to do. This does include using poorly designed equipment because this can lead to various possible health hazards like carpal tunnel syndrome, white finger, tendonitis or trigger finger. Be sure that you will never carry tools by hose or cord and that you protect your eyes and ears at all times.
Be sure that used hand tools are not conducting electricity or heat and that you maintain a good posture while working. Other people besides the workers have to be kept away from all areas where machines are operated and the workspace comprehensive safety program needs to be followed.
Scaffold Dangers
Scaffolds are naturally dangerous but highly useful in various workplaces. Just in USA alone there are 2 to 3 million workers on scaffolds every single day. It is really important that the scaffolding is erected on solid surfaces with a proper high weight capacity. Do not support planks or scaffolds on surfaces that are uneven or with the use of portable objects like concrete boxes or barrels. Power lines have to be at a distance of over 10 feet and supervisors with proper qualification need to oversee scaffold dismantling and erecting. In the event the scaffold is weakened in any way, construction workers should not use it and immediate replacement of all supportive structures that are weakened, damaged or unstable is necessary.
Use Of Stairs And Ladders
Stairs or ladders should always be inspected before used. If any part appears to be weak, worn or loose, it has to be avoided. Elevated platforms or aerial lifts are recommended because they are much safer. Guardrails have to be installed and body harnesses are highly recommended. All steps have to be kept dry, clear and clean and the metal ladders should never be used during windy or stormy days. Taller ladders are always recommended and used tools have to be kept in the belt so that hands are free while descending or climbing.
Working In The Trenches
It is always important to never enter a trench that is not supported or protected. One person needs to be on the outside at all times in order to warn about the appearance of any hazard. If the trench is deeper than 4 feet it needs protective sloping or alternatively protective shoring. Safe exists should be regularly positioned along trenches and all obstacles near exits have to be removed. Only licensed expert engineers should oversee the construction process and for excavations that go deeper than twenty feet.