From Facebook to twitter, everybody these days seem to be sharing messages via the Sarahah app. Yea, who doesn't want to send some constructive messages to their friends, managers, children, bosses and even relatives without having the courage to do it face-to-face. No wonder, sending messages anonymously has its own charm, isn't it?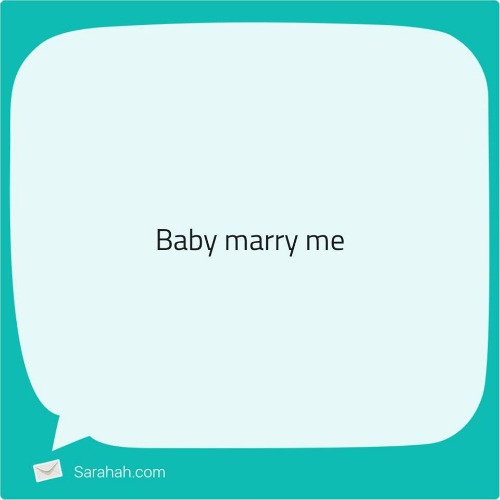 While you enjoy the app and its features, here we bring certain interesting facts about this viral message app:
Sarahah Means Honesty…You can send Honest Messages Anonymously
Founded by Saudi developer ZainAlabdin Tawfiq, the term Sarahah means honesty in Arabic. The main idea behind coming up with this app is to give internet users a platform to send creative messages to anybody anonymously. Now that the sender's identity is kept as a secret, one doesn't have to worry about the consequences of speaking one's mind.
Sarahah Was Originally a Website but Later Converted into App
The app was first rolled out on June 13 on Android and iOS platform. However, before that, it existed in the form of a website as the developer ZainAlabdin Tawfiq, an ex- employee of Wipro first introduced Sarahah as a website, six months before he introduced it as an app.
You Cannot Reply the Sender on the Platform
There is a reply option but currently this option doesn't allow you to reply on the platform, instead, it lets you share the message on various social platforms. However, the developers are planning to introduce a direct reply option soon along with several useful features.
You Can Block Users Sending Inappropriate Messages
There is a red flag option to report messages and a block icon to block a user. However, now that the messages are anonymous, we wonder how effective is this option.
Anybody Can Send You Messages on the Sarahah App
Once you make a profile on Sarahah, anybody any send you messages, even those who have not registered on the app and/or strangers whom you don't know but are using the app. This makes you prone to hateful messages. However, you can control people from sending you messages by two options – one, by disabling the 'Appear in search option' and secondly by disabling the option of allowing unregistered users to message you on the app.
There is no Delete Your Account Option on the App
The app doesn't have the 'Delete your account option'. If by any chance you want to delete your account, you'll have to log into the website version, go into the settings to delete your account from the messaging app.
The Privacy of the Sender Will Not Be Disclosed
The app assures that your name and identity will never be revealed. So, one can keep messaging anonymously. However, though it sounds interesting and comforting, it has its own disadvantages as this feature gives haters and trolls certain advantage to trouble you and that too anonymously. That does echo cyber bulling, doesn't it? The review section of the app shows how some people are already sick of hate comments.
Want to give it a try, download the app. After all, there is no harm in trying it for fun but make sure you make the necessary changes in the privacy settings to have an idea of who all are messaging you anonymously.