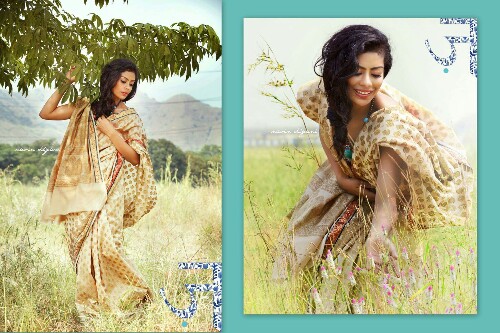 Well if you think Jeans and the Little Black Dress have been fashion kingpins, beware mate! Your rationality is going absurd. Originated in India, Sari has been a constant fashion statement for last 5000 years, as old as the civilisation itself. But today, this ethnic dressing is getting cannibalised amidst 'Brand-Wagon'.
Through ages, Sari has enhanced women's beauty. A girl was said to attain maturity through wearing sari. We have grown up watching our grannies, mother & aunties living up to this attire, an integral part of Indian tradition.
Image Courtesy: Navin Dhyani via Paws Up Photography
But with changing times and 'Americanisation' of culture, we are now exposed to new crossroads in every aspect of life including clothing. People blindly follow the western trends, especially Gen-Next is suffering a mass hysteria about fashion and they treat even wastes of west as best.
Today, women of the metropolis have shelved this age-old tradition of wearing saris. Working class women are consuming Jeans, Gowns, Tops etc as hot cakes and refer Sari as an obsolete outfit which brings down their modernity SENSEX.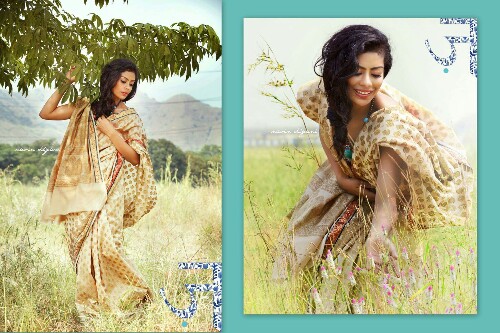 Image Courtesy: Navin Dhyani via Paws Up Photography
This veteran apparel is not getting its due share in the rat-race in terms of production & sale. Its popularity has drastically come down and it is now outplayed by other modern clothing varieties.
Sari is now more like a one-day fashion bonanza. Only on some Puja days, girls love to sport them in these stitched ventures otherwise, it is next to impossible to trace a sari in their wardrobes.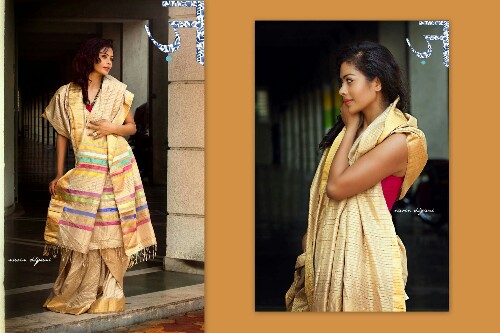 Image Courtesy: Navin Dhyani via Paws Up Photography
The Brand-Spectacle has also affected even indigenous tribal societies and Denim-Mania is leaving its firm footprint everywhere. Following the mantra "Short is sensuous", Gen-Y is leading us to such a point of no return that one day Sari may get extinct like the Dodo birds. In the realm of clothing, its existence will only be mapped out in history books and museums. The countdown of this 'Freaking Dawn 'is definitely on.
This post is written by:
Sayan Dey
Assistant Professor
Mass Media
Chaidur College, Gohpur
Do Not Miss Reading:
Girls Fashion Tips : You Look Gorgeous & Gracious in Skirts, not Pants!
Top 10 Simple & Easy Fashion Tips for Girls!