Finally the moment has come when Anika is thinking positive and good about Shivaay in Ishqbaaaz. In fact, she wants to initiate things to start everything on a fresh note. No wonder we smell "Friendship" and "Love".
After all, we all are looking forward to Shivaay and Anika 's Friendship in Ishqbaaaz and here are our reasons why: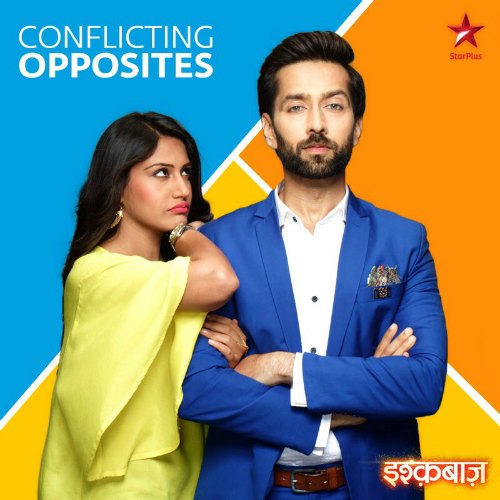 Image Source: @StarPlus via Twitter
Anika Is Funny
Anika is amusing and entertaining. Her antics are not just weird but very strange. So, it would be interesting to watch how she approaches Shivaay Singh Oberoi. Also, now that Shivaay isn't fond of Anika, we wonder how he will react to Anika's all of a sudden change in behavior. He will surely be in a shock and that would be sensational.
To See Shivaay Singh Oberoi Turning into a Lover Boy from Angry Young Man
While, we have seen SSO as Baagad Bila and angry young man, it is time to watch him as a lover boy falling in love with a simple yet sweet girl, something which he himself would have never imagined.
To Watch Shivaay and Anika 's Love – Hate Chemistry
It all started with hatred between Shivaay and Annika. It would be really a treat to watch their hatred turning into love. The equation, chemistry and the interaction – This will surely hook us up to the TV screens. After all, it's been long since we came across a hit Jodi with some great chemistry.
The Funny Nok – Jhok
Being opposites we know their friendship would have lot of nok jhoks after all they have different taste and choice. Interestingly, Anika is so naïve that she doesn't understand most of the things. For instance, she misunderstood Cannes for Ears (Kaans) so we will definitely witness some hilarious nok jhok between the two.
Romantic Gestures in Ishqbaaaz is Long Awaited
After all, the Star Plus serial is titled Ishqbaaaz and we are dying to see romantic gestures between Shivaay and Anika. 
Do Not Miss Reading: 
5 Reasons Why We Want to See Shivaay Singh Oberoi & Anika as Couple asap! 
Ishqbaaz Spoiler: Shivaay to Apologize to Annika?