I am someone who lives well within his means. This often translates into affordable apparel, street food with the occasional "expensive" lunch and using public transport. But there are a few things that I feel deserve a bit higher expenditure because of a simple factor – usage. Footwear and Exercise wear being the two main categories where I tend to splurge a bit.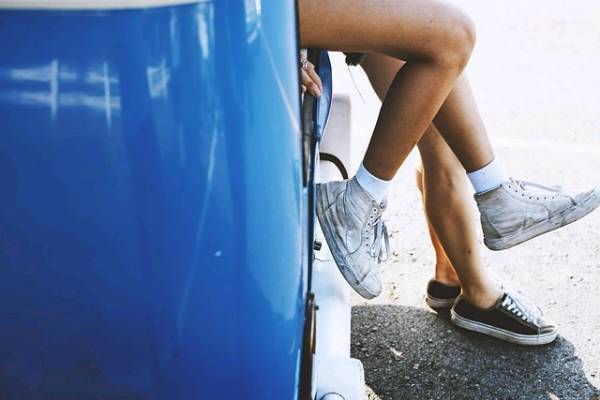 Two timely disclaimers here –
Not paid by any of the brands mentioned here – the products were paid for by self and even this article is not paid for.

I don't exercise, but occasionally cycle approx  30-40 Km. This was a regular feature earlier on but now due to "rains" I've to keep it parked.
This is how I decide to splurge on an item
Will I be using this for more than 70% of my active time?

Does the incremental cost justify the price?
In terms of footwear, my weight is on the heavier side and hence my feet tend to tear through a shoe much faster than for an average guy. Being heavier also means extreme foot ache if the shoe doesn't fit.
I've found solace in two brands that have increased my expectations in terms of comfort and fit.
Skechers
Hush Puppies
They cost a LOT. An average shoe/walker on Skechers' shelf would set you back by at least Rs 4000 while the low end ones by Hush Puppies would set you back by the same amount. A good one at either would cost around Rs 6000.
Here's a minor problem though, they are ugly. Both brands make shoes that are quite ugly shoes (Not as much as Crocs though) which are, as I said earlier, expensive. But trust me, the moment you place your foot inside one, it will feel like sitting on a plush sofa which cushions your posterior as it impacts, nothing less. I find fancy shoes with lousy grips on soles disturbing. In a city like Mumbai, how can one afford a shoe with improper grip? Modern day Panini (the Sanskrit scholar not the Italian sandwich) if born here would have his great epiphany while at the Foot Over Bridge at some station while descending on to the platform.
While I am not a fan of running, the Skechers has an amazing grip and it's GoWalk series is good for a jog too. The material is that of cloth and it feels great. It is very ugly, but just wear it for once and it will form a benchmark in terms of comfort.
Hush Puppies shoe was something I was reserving to buy when I earn well and don't take the public transport. Understanding that these two things aren't going to happen anytime soon, I decided to just buy it. And boy are they comfortable and practical! Even if you're travelling by the Mumbai Local.  
Both shoes are like a hug from your favourite pillow, not the one which you place below your head but the one which you hug while you sleep, sometimes inappropriately. And now I come to the third brand, the Indian sportswear company "Athlos".
I generally wear my old tee shirts which my girlfriend deems unfit to wear for a casual lunch for cycling. Post a good trip, I look like a sponge squeezed for everything it held but only more stinky. As I mentioned, being on the heavier side means that "Active wear" essentially highlights the curves and bulges I am trying to fight.
Athlos' activewear fights one of the two problems – Odour. I wore it to office on a hot and humid summer day, in May. My average travel time is 1.30 hours in Mumbai local including around 15 minutes of walk and this is just one way. I wore it as a replacement for vest, because sweat patches are more embarrassing than open fly because at least it is not the first thing others notice and can be resolved within seconds, it was surprisingly comfortable and didn't meddle with my routine. It was rather light, cool and didn't add much as a layer and at the end of the day even the activewear didn't have sweat patches. Just kept it out to air and dry for the next day.
Then I wore it for cycling, a good 35 KM on the Sion-Panvel highway. It was a pretty sunny evening, with my brow constantly dripping. The vest was cool, as I sped or slowed down or got off and stretched post the trip, it didn't meddle in anyway. It was pretty fluidic in nature and no sweat patches or stink either (mind you, it wasn't washed just dried).
However, it did wrap around my body, highlighting the contours. At this point it was just up to me to either pay attention to the roads, or worry about looking weird. Over the months the activewear has loosened a bit around the awkward regions with around 20 wears and 8 washes, but it retains the odour-free and the sweat-patch-free nature.
It costs between 1500-2000 including shipping, worth it.
I know the article is a bit "sales pitch" type, but when it's really that beautiful you move on from being a customer to an advocate.