Karan's mom Mrs. Rakhi Luthra thinks that Srishti and Sameer (Abhishek Kapur) have some feelings towards each other. Her doubt further clarifies when Sarla meets her and talks about her daughter getting married in the Luthra house. While Sarla wants to talk about Preeta and Karan, Rakhi assumes it to be Srishti and Sameer. She thinks they both are in love.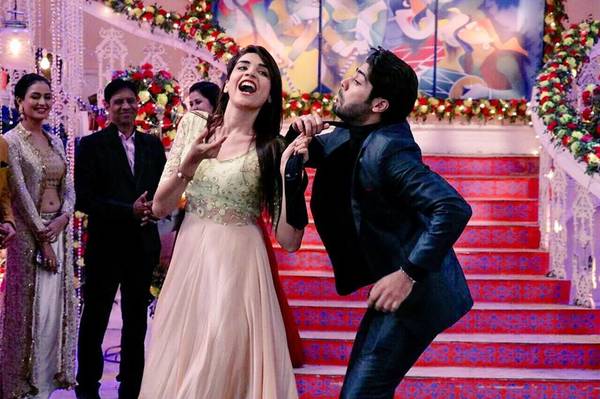 However, much to her assumption, there is nothing between Srishti and Sameer in Kundali Bhagya. In fact, the two not even share an amicable relationship, forget to be in love. This makes us think whether –
Srishti and Sameer Will Fall in Love in Kundali Bhagya?
It all starts with hatred and then the couple doesn't even realize that they are in love. While everything between Srishti and Sameer seems to be different and weird, it wouldn't be a surprise if we see the two falling in love. Even Karan and Preeta hated each other and now Karan seems to be head over heels for Preeta. Preeta too likes Karan. Although the two are yet to understand their feelings, we wouldn't be surprised that Srishti and Sameer too go through a similar phase in their relationship.
So, Will Srishti and Sameer in Kundali Bhagya eventually get married?
Earlier it was difficult to contemplate who is paired against whom in the serial. However, now it is pretty clear and if things go in the similar pattern and the makers do not shock us with any kind of twists and turns, it is apparent that Srishti and Sameer will fall in love so what if they are the ones who are trying their best to get away from marrying each other.
There is a high scope that the two ever fighting personalities would slowly fall in love with each other. Opposites attract, don't? And now that they have started tolerating each other, the day wouldn't be far when their case would be as similar as Karan and Preeta. What do you think?