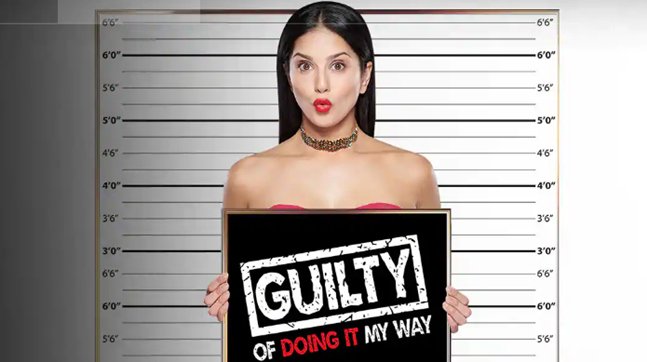 Post Sanjay Dutt's biopic, "Sanju" we have a biopic on Sunny Leone as well. While, this isn't a full-fledged Bollywood film, it is a 10 episodic web series on Zee5. Interestingly, the film has Sunny Leone as herself and reveals quite a lot about her journey that isn't quite known otherwise.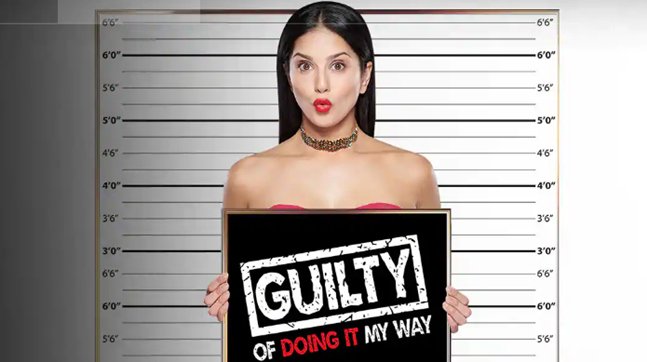 Whether the biopic is purely true or has certain fictional elements is something that we aren't really sure of. But, here are few exclusive things that the series reveals about her life –
Sunny Leone Biopic on Zee5 Reveals that She Takes the Very First Job Offer She Gets – An Adult Film
She was 18, her family was in financial crisis and Sunny then Karenjit Kaur Vohra wanted to help her family. By that time, she had already won a beauty pageant and had an offer that could give her 500 dollars. It was an adult film where she was supposed to make out with another person. Nothing porn about it. After a lot of thinking and informing the same to her brother, she took her first job – an adult film.
How Karenjit Kaur Vohra Got Her Name Sunny Leone
Her father always thought that he will name his first born Sunny, if he happens to be a boy. However, the couple was blessed with a baby girl and they named her Karenjit. So, when Karenjit Kaur is asked for a screen name during her shoot for Penthouse, she confirms it as "Sunny", which incidentally is also the nickname of her real brother Sundeep Vohra. The later part of her name i.e. Leone was picked up by the then owner of Penthouse magazine.
$10,000 in a Week is What Enticed Sunny Leone into the Porn World
When she starred in the adult film, she needed the money but what enticed her really into the porn industry was good money – $10,000 in a week. This is precisely what she was offered initially to shoot for magazines. She began her journey without any hesitation but quiet secretly.
The Only Person She Confided about her Being a Porn Star Was Her Brother Sunny
She did tell her younger brother about her career before she told anybody. and the boy was cool about it. He didn't object but both of them did wonder what would happen if their parents would ever know about Karen's secret.
After Her First PhotoShoot With Penthouse Magazine, She Bought All the Magazines in Her Parents' Locality
To ensure neither her parents' nor her locality finds what she is upto, Sunny Leone bought almost all the magazine that showed her semi naked on the front cover of the magazine. They never found out on their own, it was Sunny who dropped the bomb one day when she thought it is better to say on her own than they finding out from someone else.
An Appearance on a Radio Show Revealed a Lot About Her Including the Fact that She Is Bisexual
In an interview with the Howard Stern Show (showed as Richard Stone show on Zee5) made Sunny really popular in the real world as well. Apparently, many of the Indians got to know about her including one of her relatives. In the show, she had revealed how she preferred both men and women. Soon, the news spread like wildfire.
Sunny Leone Got Hate Mails from all over India especially from the Sikh Community
Post her interview, Sunny got a lot of hate mails from the Sikh community and Indians at large. Her relatives were so much miffed that they even boycotted the family. This devastated her mother completely. Even now the Sikh community has objected the 'Kaur' in the title of her biopic.
Sunny's Mother Was an Alcoholic
The Sunny Leone biopic on Zee5 narrates her mother's ordeal after Sunny discloses her secret of being a porn star. The health condition of her mother gets worse as she turns into a full-blown alcoholic, drinking every day in an attempt to numb her pain and emotion. Though her father somehow tried to accept the truth, her mother's world tore apart.
Interestingly, this biopic on Sunny Leone misses a lot of facts which otherwise is known in public domain. In our following article, we shall share the missing elements.