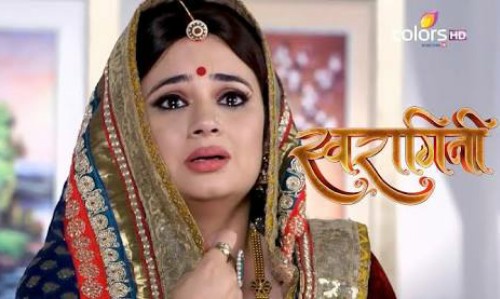 In Swaragini, one can never trust any character completely. At once they are so good that they believe what they see and in the next plot they became so dumb that they can't even see the obvious.
While, all the characters have acted dumb in various stages. This time it is Annapurna who is acting dumb.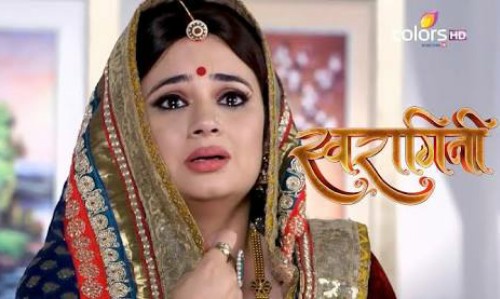 Image Source: ColorsHD via Youtube
Laksh's Mother Annapu

rna has Forgotten All the Ill Deeds of Ragini so soon
When Ragini was exposed, Annapurna hated her. She wasn't even ready to stand next to her. However, Swara not only convinced her but also made her understand Ragini's situation which was nothing but a drama created by Ragini. However, the same Annapoorna is blaming Swara for everything.
Annapurna is Convinced that Swara is Characterless and two timing both Laksh and Sanskar
When a sensible person acts foolishly, things go out of the hand. This is precisely what is happening in Swaragini where a sensible person like Annapoorna once again is getting into the trap laid by Ragini. Annapoorna in spite of having brain is believing that Swara is two timing both Swara and Sanskar.
Anapurna Is Even Trying to Convince Durgaprasad
Durgaprasad is the only character in Swaragini that has always sticked to his values and principles. He is the only person who is practical and thinks like a normal person. Interestingly, Annapurna seem to be convincing him too about Swara being a characterless woman.
Annapurna somehow or the other always end up supporting Ragini and this time the doubt brings the serial back to square one. We wonder what the makers of the serial are upto or Is Annapurna have more to her character?
Do Not Miss Reading
Swaragini: Is Ragini Planning Her Own Kidnapping With the Help of a Stranger?
Swaragini: 5 Reasons Why Swara Should Choose Sanskar