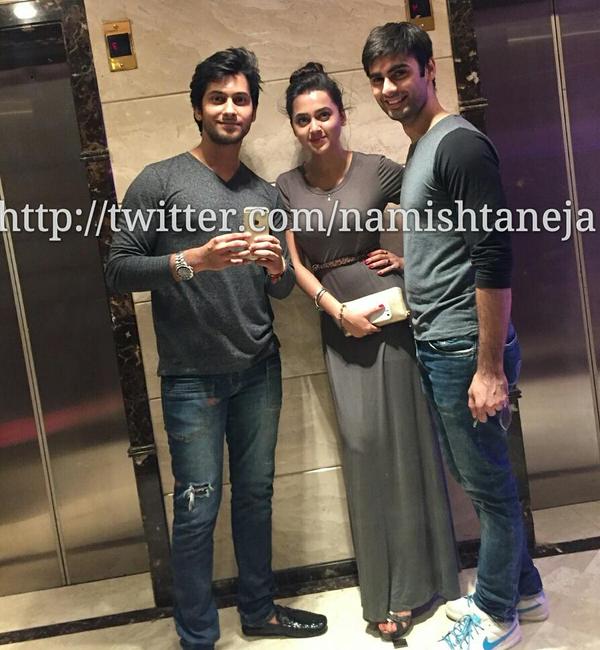 Not just once but thrice in a span of two episodes in Swaragini, Laksh could sense Ragini's insecurity and hatred towards Swara. While Laksh tries to understand where he went wrong in understanding Swara, Ragini constantly fills his ear against Swara.
Though, Laksh heard all of the accusations and allegations before, he isn't interested now because he knows what's right and what's wrong.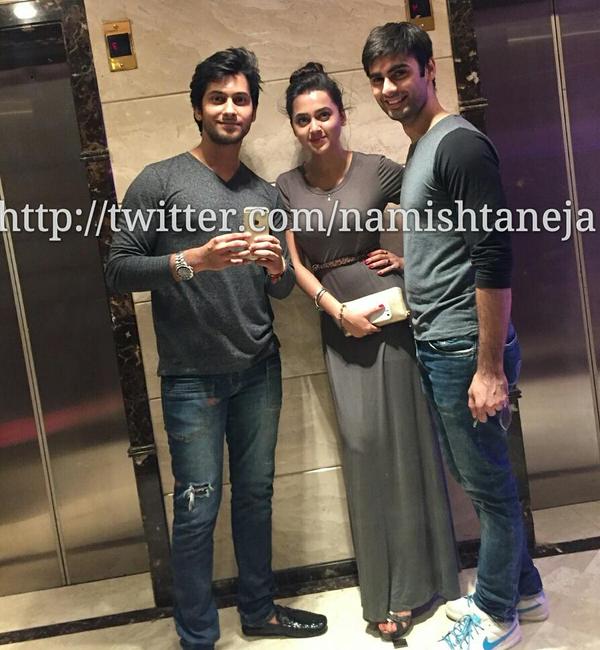 Image Courtesy: @namishtaneja via Twitter
Laksh Saw How Ragini is Accusing Swara Even Now when Laksh Decoded Swara's Truth on His Own
When Laksh asked Ragini why didn't she stop the wedding, she blamed the scene once again on Swara narrating how she herself ended up marrying Sanskar. Next, she uttered everything that she had done to Swara and asks Laksh whether Swara blamed her by telling all this. To her surprise, Laksh says Swara did tell him all the things but without blaming anybody or taking anybody's name.
Ragini is amazed but Laksh senses Ragini's insecurity. He notices that she keeps on telling ill about her. While, he believed Ragini blindly earlier, he know showed a bit of doubt when she kept on blaming Swara. This is a good signal as it indicates that Laksh's doubt will know force him to find the truth about Ragini.
Also Read: 5 Reasons Why We Have Started Hating Ragini
Swaragini: Ragini Will Also Speak Out the Truth in the Farmhouse
After seeing Sanskar beating Laksh to death, Sanskar will announce that he won't stop till she reveals the truth. Seeing Laksh in a pool of blood whom Sanskar hits mercilessly, Ragini will then confess her crime only to retract later that Swara had forced her to say the wrong.
Even if Ragini will move out of this trap Laksh will again have a doubt. These doubts will surely take him to the ultimate truth which will reveal how Ragini for her ulterior motives did attempt to kill her own sister Swara. While, Swara and Sanskar may fail in bringing this truth, we strongly feel Ragini will be exposed by none other than Laksh.
Also Read: Swaragini : Will Swara Expose Ragini or Fall in Ragini's Trap?
Laksh Believes Sharmistha Now, He'll ask more about Swara and Ragini from Her
One believe Laksh will try to do everything to know why Swara married Sanskar and who was the one who wanted to stop Swara and Laksh's marriage. This time he will also believe Sharmistha's words and after doing a lot of researchhe'll trap Ragini red handed.
Well that's what we assume, let's see what the makers of Swaragini is upto and how they'll end up expose Ragini. It is high time now, she should be caught red-handed now – no use of dragging the serial more – What do you think?
Do Not Miss Reading:
Latest: Will Laksh Reveal Ragini's Truth in front of everybody?
Will Shekhar Recognize His Mistake of trusting Ragini & Misunderstanding Swara & Sharmistha ?