Like it or not, Ragini and Laksh are a married couple now, and Ragini is leaving no stones unturned to distance Laksh from Swara in Swaragini.
She is creating such situations wherein Laksh do not believe Swara and have even started hating her. However, in all such circumstances, Swara is not alone. She has a huge support in the form of Sanskar.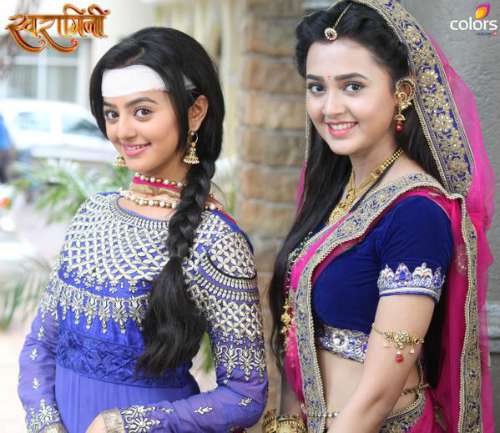 Image Courtesy: Colors TV via Twitter
Swaragini: Sanskar Has Vowed to Help Swara
Sanskar has been helping Swara ever since Ragini trapped Swara in her plan. In fact, he was the one who searched for her after Swara went missing in her own wedding, and he was the one who brought her home to expose Ragini. Though by the time they came everything was over, Sanskar ensured that no matter what the circumstances would be, he will always help Swara in her fight. He has vowed to be with her in her attempt to bring her parents together once again.
Sanskar was even ready to do a Shaadi Ka Natak with Swara
While, he has been saying that it is all because he regrets his past actions and want to make for his past deeds, one cannot stop wondering whether it is just friendship or is it love? He married Swara, is going against his mom, and is also supporting her in every way so that he can help Swara in her mission – Mission to expose Ragini and bring Swara's parents together once again.
While Sanskar is doing just for the sake of friendship, somewhere he has started feeling for Swara and it wouldn't be shocking if we see Sanskar falling in love with Swara.
Will Swara too fall for Sanskar is something which is not known yet, but we do feel that Sanskar will definitely be in love with Swara in the coming episodes of Swaragini – What do you think?
Do Not Miss Reading:
Swaragini : 5 Reasons Why We Have Started Hating Ragini
Swaragini : Will Swara Expose Ragini or Fall in Ragini's Trap?