Envision the gust of strong 'chai' aroma on your face, the call of the soothing music, and the fragrance of green tea leaves. And all this, as you sniff, snuffle, swirl, sip and gaze at your pure romance in one of your tea tasting sessions!
There is sheer 'chai' in the name, Café Bombay Diaries (CBD). Nestled in CBD Belapur, Navi Mumbai, the newly opened café have gained quite an attention from tea lovers across the city of the 21st century! Being romancing with tea from time immemorial, I too decided to go on for a blind date with this newly opened tea café along with my friend Biny.
Café Bombay Diaries – The First Impression
The Tea Café is plunked in a high-ceilinged lobby kind of space. The moment you enter you are reminded of South Mumbai's Iranian cafés. Well decorated wooden chair and wooden table with innovative lights, lamps and posters bestows the café with a relaxing interior.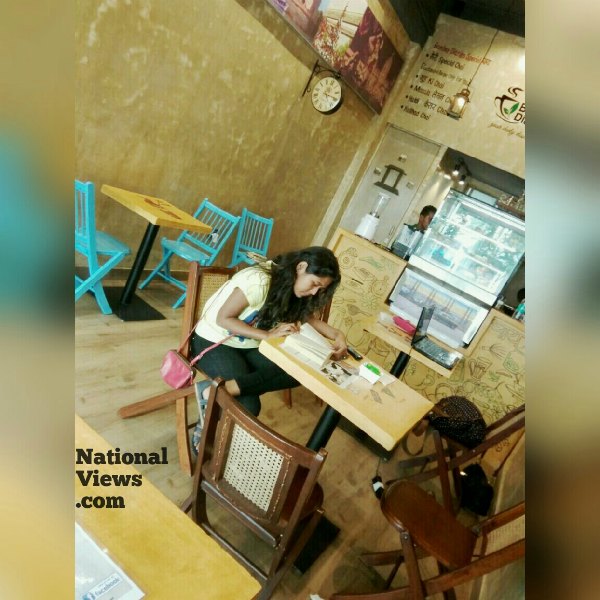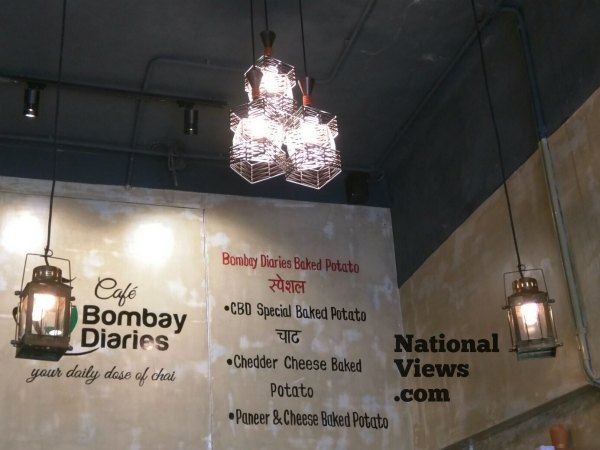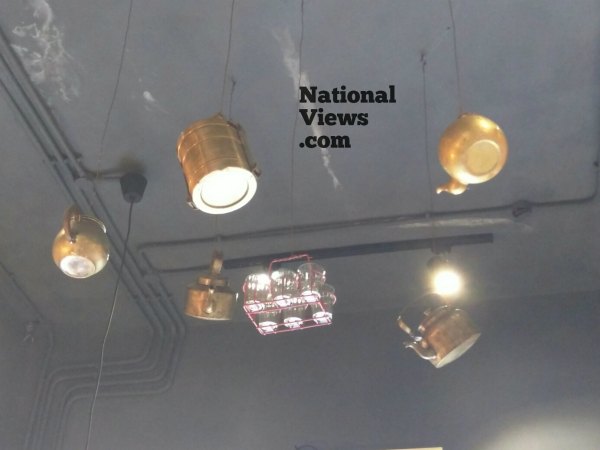 The book shelf is another addition. Besides, free Wifi, with a charging plug across every table is great for folks who love to work from the comfort of a café.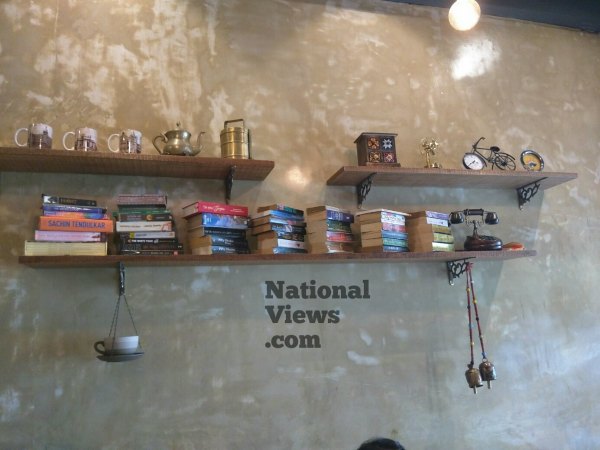 The Chai at the Tea Café
The menu is simple and easy to navigate with 30 variants of tea with several blends – From flavored white (Silver Needle White tea), blacks (Darjeeling Black Tea), green (Chamomile), Oolong to Red Rose and Kashmiri Kahwa.
They have a good variety of coolers too. Our vote goes to the Bubble chai that they serve in three variants – Tapioca, Lychee and Strawberry. Perfect for the beginners to try something different! I love the opulent taste.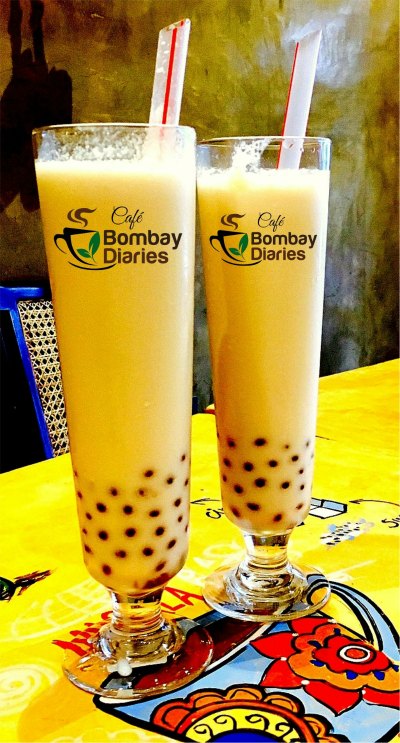 Café Bombay Diaries Specialties include Gud Ki Chai. Haldi Kesar Chai and Meri Special Chai, a customized chai made just for your taste buds. They also serve kulhad chai and in case you are still looking for coffee then they have three varieties of coffee – Cappuccino, Espresso, and a cooler.
Food at Café Bombay Diaries, Belapur
The CBD Special Baked Potatoes stand out in the food specials. The different variety of sandwiches, bun maska, cheese masala balls are worth tasting as you sip your tea with care and pleasure!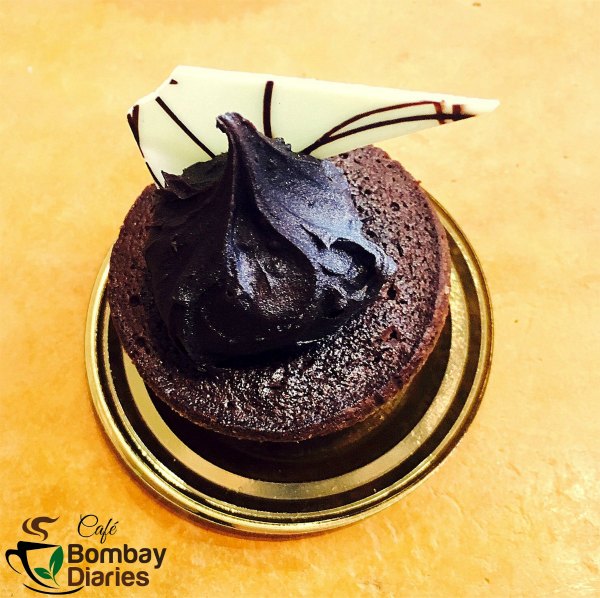 Also Read: Review: Barbeque Nation CBD Belapur aka BBQ Nation Belapur
The Tried, Tested and Tasted Verdict of Café Bombay Diaries
Being a tea lover when I got to know that a tea café opened in Belapur, I was over the moon. Trying, testing and tasting variety of chai(s) around India and the world with sniffing, sipping and even spitting, happy that the café serves up fine-tuned quality.
Also Read: Know the Health Benefits Of Nilgiri Tea ( Black Tea )
Open from 9am to 9 pm, this Tea café is ideal for gupshups over a chai and all the tea lovers in the close proximity or should I say proximetea?
Shop 9, Chawla Plaza, Sector 11,
CBD Belapur, Navi Mumbai
Timings 9am – 9pm
Average spend for two – Rs. 300 to Rs. 400
Rating:
Tea: 4| Food: 4| Décor: 4.5| Service & Hospitality: 4|