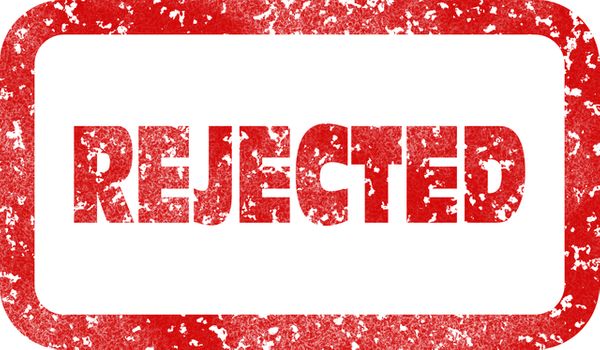 A term insurance policy is a plan that offers financial protection at an affordable price. When you invest in the right term plan, it ensures that your family's financial future is in safe hands even when an unfortunate event leads to your absence. The only thing you need to be careful about is making sure that the insurance provider has no ground to reject your term insurance claim.
Various reasons can lead to a claim rejection. Here, we discuss the most prominent causes of rejection and how to avoid them.
Causes of claim rejection –
1. Not being honest in your application
Insurance companies try to lower their risks while selling a term plan. They ask for certain information regarding the policyholder's lifestyle, which helps them decide the premium. If any of the given information turns out to be false in the future, it is the insurer's right to reject the policy claim. For example, the term policy premium is higher for smokers, as they have a lower life expectancy. Hiding your smoking habit is a clear ground for claim rejection.
2. Not disclosing your other life insurance policies
The ground for claim rejection does not always have to be dishonesty. You may simply forget to mention certain information, but that is not going to help. The insurer expects you to share information regarding any other insurance policy you may have. If you have a lapsed policy or already have an active life cover, it is necessary to disclose that to your current insurer. If you forget to do so, and it is revealed in the future, the insurer can deny the policy claim.
3. Hiding your medical history
Your medical record is relevant to your insurance provider. If you have any condition, which puts you in the category of a high-risk customer, the insurer needs to know about it to assess your application accurately. Failing to inform the insurer will result in claim rejection if they get to know about it later.
4. Not paying the premium on time
You keep a term life insurance policy active by paying the premium at regular intervals. Every insurer has a fixed due date for the payment. Most insurance providers even offer an extended period in case you miss the due date. If you forget to pay the premium on time, it leads to a policy lapse. When that happens, the insurer rejects the claim immediately.
5. Filing a claim for an uncovered death
As you perhaps already know, a term insurance policy only pays the benefit in case of an unfortunate event leading to the policyholder's absence during the plan's tenure. However, the policy does not include all incidents. If your nominees make a death claim that does not match the policy terms, the insurance provider rejects it. The same happens if the incident occurs within the term policy's waiting period. However, that varies among insurers.
How to avoid term insurance claim rejection
Be truthful when filling the policy application form and inform the insurer regarding any relevant information about your lifestyle
Make sure that your insurance provider knows about any other current or expired life insurance policy to ensure that your nominees receive the term insurance benefits
Mention any family history of illness or pre-existing conditions with sincerity. Currently, COVID-19 is a point of concern for insurance companies. They inquire about it in the application form, and you need to give genuine information
Consider setting a reminder so that you do not miss a payment schedule. You can even opt for auto-payment if your insurer allows it. If you pay your premiums on time, the insurer cannot reject the term insurance claim
Ensure that your nominees know about the inclusions and exclusions of the policy so that they do not make an unlisted death claim
If you want to make sure that your loved ones get the term insurance benefits, learn about policy thoroughly. This will lower the chances of making any false claims that may result in rejection.