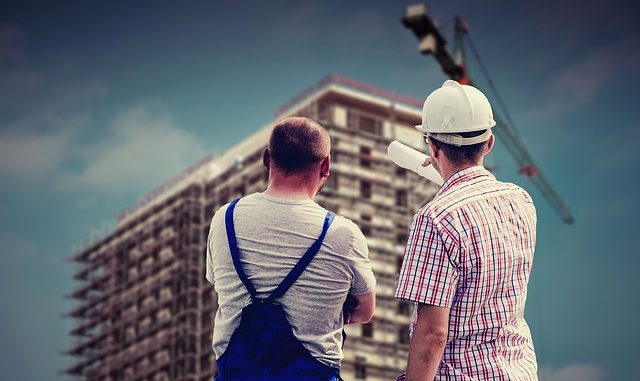 If you are completely new to construction business or are someone who develop buildings or does the hands-on work of building a home, you need tools and resources to keep your game up in the highly competitive business of yours. Most of the time access to latest trends and tools are not easily available or for that matter most of the builders do not know where to look for.
So, what do you do then? Well, here we share few tips on how to get access to knowledgeable resources and latest tools if you as a builder want to keep an edge over your competitors.
Join an Association
First thing first, you need to connect with experts in your field. How do you do this? Well, by joining an association that is specifically for builders. The National Association of Homebuilders is a great place to be in, as it not only provides educational opportunities but also keep you up with the latest technology in your field.
The association ensures that all its members mainly home builders and remodelers have the tools and resources in order to succeed. If you want to be well-informed, there really is no other place than NAH to look for information on what is currently happening within the builder community.
Look Out for New Products and Tools in the Market
You need to be highly proactive in order to know the new products that are getting stocked up in the market. For this, it is best to keep a tab on brands constantly so that you know when exactly are they introducing a high-tech product and/or tool for you to use. This may include anything from drilling tools, paints, concrete sealer or even a new technology.
When Walt tools released the first of several sealing product in their new 'Heal and Seal line of concrete sealers-Heal and Seal Cure', only the informed ones could take maximum advantage right from the start. Being the most versatile concrete concealer for curing, it not only became a viable solution for them but also helped them gain customer trust as well as satisfaction.
Follow Research Trends
In home-building, to get an edge over your competitors, it is important to keep on researching about latest technologies and trends. You need to constantly read your knowledge sources including industry journals, news, magazines as well as online forums to keep you up to date on latest trends that are happening within the United States and the world.
One of the main benefits of being informed is that you not only look advanced to your clients but also appear quite knowledgeable. This in turn increase their interest and trust in you. So, make sure you read the latest journals, keep a tab on online forums and join social media groups of your community to stay updated.

Hopefully, this has introduced you to some resources that you can use to make your home building career better. While these are just a few tips, we are sure you'll get access to more once you start getting more involved in the community of builders, developers and re-modelers.
buy Valtrex online
Buy Sildenafil Online
http://yourcialisrx.com/cialis_super_active.html