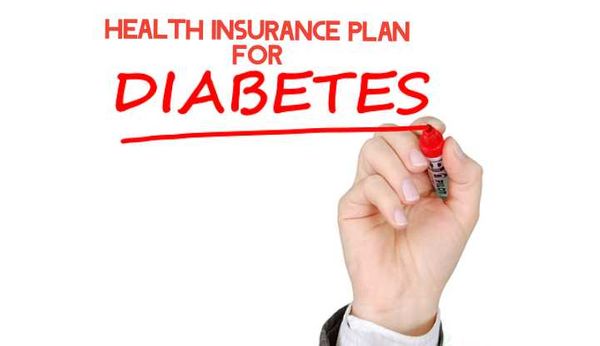 With the changing lifestyle, people are becoming prone to diabetes. This medical condition was once detected among elderly people mostly above 40's; but, now it has even become common among young people and children. To secure yourself from the high medical costs, investing in a pre-existing disease health insurance has become the need of the hour. The market is flooded with a number of insurance companies. Hence, it is not a cakewalk to opt for any insurance policy if you are suffering from a pre-existing condition. The health insurance plan for diabetics covers healthcare facilities, bears the treatment costs, and helps you in fighting with diabetes. This health insurance policy is even helpful for elderly people who are dependent on their savings.
You can opt for this policy without a pre-policy medical check-up. It offers maximum coverage at an affordable premium and does not put any financial burden on you.
To select the best health insurance for diabetics in India, you need to keep the following tips in mind:
Waiting period: It is a period during which you cannot claim the benefits offered by the insurer. The waiting period is different depending on the insurance provider. As diabetes is considered a pre-existing disease and this may have an effect on the coverage offered by the insurance policy. The waiting period can range between 2 to 4 years.
Compare the insurance policy: Senior citizens suffering from diabetes can check whether a senior citizen plan covers diabetes. It is advisable to opt for health insurance for diabetics that comes with a lesser waiting period. Comparing the policies can give you a clear idea so that you can avail more benefits by paying a lesser premium.
Communicate your medical condition to the insurer: It is advisable to communicate your insurer about your existing medical condition. The insurer might ask questions about your present medical condition.You should never hide your medical condition as it will help you to opt right health insurance plan with the right coverage.
It is always advised to go for a medical check-up as it can tell you about your condition beforehand.
Premium loading: Loading is an extra amount that is added to the insurance cost. The amount is added to the premium that acts as a cover for an individual. The premium loading happens because the insurer takes the risk of covering a pre-existing condition. It is only relevant at the time of purchasing an insurance policy. It cannot be charged again in case if the policy has been renewed regularly without any gap in between.
Claims: The claim can be processed in two ways either cashless treatment or reimbursement. Be sure to read the type of medical conditions the insurer considers as pre-existing conditions to avoid problems at the time of the claim settlement process.
To opt for health insurance for diabetics, the minimum entry age is 18 years for young adults. While for children, it is 90 days. It is also advisable to check the sub-limits and of the insurance policy. To get complete information, you must read the sales literature of the insurance policy.
Health insurance plan for diabetics has the following benefits:
Daycare treatment
Pre and post hospitalization expenses
Ambulance cover
Tax benefit
Adequate sum insured is sufficient to meet the expenses of hospitalization.
Takeaway
Diabetes in India has been widespread. Considering this, it has become the need of the hour to opt for a health insurance for diabetes. Today, many prominent brands like Religare Health Insurance, HDFC Ergo and Bajaj Allianz Health Insurance offer health insurance for diabetes. These companies offers health insurance for diabetes to individuals and corporate employees as well. They give you the freedom to opt for an insurance policy as per your requirement and you also get tax benefits on your health insurance.
If you have not invested in health insurance for diabetes, it is suggested to opt for one to secure yourself from the financial burden.