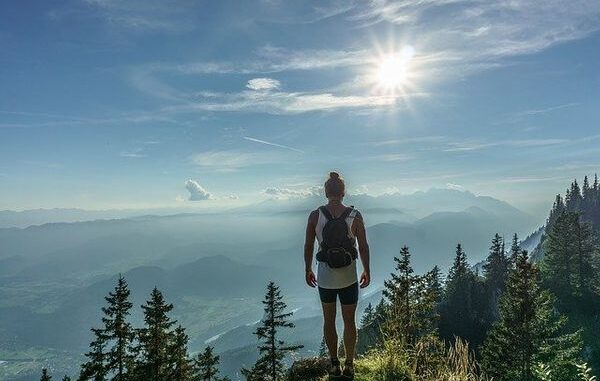 Many people look forward to having a few weeks off work each year so that they can air by the beach and relax all day, every day. They can think of nothing better than sitting in the same spot, basking in the sun for hours on end.
For others, the idea of doing nothing on a vacation is almost unbearable. Instead, they want adventure and exploration. They're seeking thrills and excitement.
If you're the latter, you're definitely not short on thrilling, adventurous things to do while you're away.
Whether it's hiking up a huge mountain, skydiving, or participating in crazy water sports, there are lots of different ways to get the adrenaline pumping through your veins. And what better time to try these things out than when you're on vacation?
Maybe you're visiting sunny California or you're heading elsewhere in America and its neighboring countries, you can plan out a different activity each day of your trip to make the most of your time away.
Here are four top day trip adventures that are perfect for the thrill-seekers out there.
Go to a Shooting Range
For those of you who are fascinated by guns and you're keen on learning more about how they work, going to a shooting range will be right up your street.
At a shooting range, you'll be able to explore different handguns and Christiansen Arms rifles. You can learn different shooting techniques and tricks from the experts in an almost risk-free environment.
Going to a shooting range is an eye-opening experience. It's a great way to enhance your accuracy and coordination in a controlled environment.
There are both indoor and outdoor shooting ranges. Each one offers slightly different experiences but the principles are the same.
If you've always wanted to try out a range of different guns, you won't want to miss out on the opportunity to take a trip to a professional shooting range.
Go Skydiving
Skydiving is on many people's bucket lists because it's one of the most thrilling activities you can do. Imagine seeing the world from a completely different perspective. You can see for miles around from great height and visualize how stunning the world really is.
Plunging towards the ground from an airplane may sound scary but the risk of fatality is around 0.005%. In fact, your risk of getting killed while driving is much higher than the risk of dying during a skydive.
Booking your skydiving trip with a reputable company gives you peace of mind that you're going to be in safe hands. During a skydiving trip, you will be strapped to a qualified instructor who has been through extensive training and you will be supplied with two parachutes.
Skydiving is a once-in-a-lifetime experience that you will remember for years to come, so schedule a day in your vacation to take the plunge!
Take a Cable Car Trip Up a Mountain
If you're not a keen hiker but you still want to experience the breath taking views from the top of a mountain, why not take a cable car instead?
Check to see whether there is a mountain near to where you're staying and if this mountain is publicly accessible. Many accessible mountains have a variety of tourist-friendly activities that you can take part in, including cable car riding.
During a trip up the mountain in a cable car, you will be lifted to unbelievable heights. You may have to pay a small fee to enter the cable cars, but this is something you can research prior to your day trip.
Be prepared for a bit of shaking as you ascend the mountain. The winds can cause the cars to swing a little from side to side, but this only adds to the thrill of the experience.
Also Read: 5 Hidden Biker Getaways That are Every Biker's Heaven
Go Jet Skiing
Jet skiing is an exhilarating sport and it's definitely something that you should consider for your next vacation. You can head down to the beach and participate in a jet skiing lesson, taught by the professionals
There are also various water sports centers that allow you to hire out equipment for jet skiing. This is a great option if you already know what you're doing and you don't need the extra guidance of an instructor.
Very few water sports are as enjoyable as jet skiing. You can travel at rapid speeds across the waves while enjoying the stunning views of the ocean. After you've been out on your jet ski, you can sit on the beach and enjoy the sunset or head out to a lovely restaurant to relax after an intense day.
What is your day trip adventures goals? Do share with us in the comment section