India is blessed with a coastline of more than 7500 km. The sea coastline of India are home to some of the best beaches in the world including the exotic beaches of Goa, virgin beaches of Andaman and lovely beaches of Kerala. The golden, black and white sandy beaches of India are visited by thousands of tourists every year.
So, if you are traveling to India, we have compiled a list of the best beaches in India. In addition, you can avail the services of affordable Savaari car rentals to explore almost all the beaches in India.
Beaches in Goa:

Calangute beach, located in North Goa, is the most famous beach of Goa and largest among all. Baga Beach is located close to Calangute beach and both beaches are visited by large number of international and domestic tourists. Calangute beach offers exciting water sports like Parasailing, Sailing and windsurfing.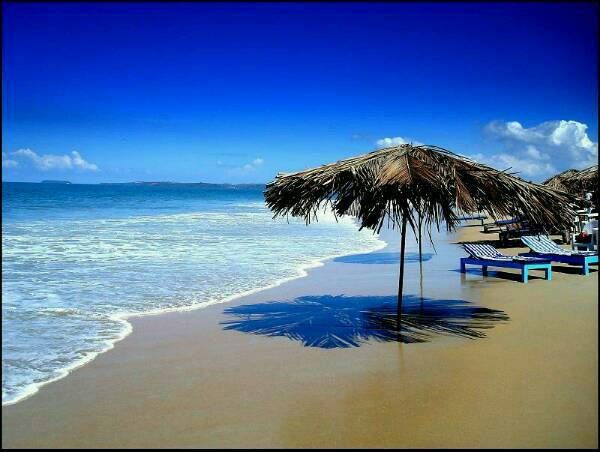 Goa beaches are renowned for happening nightlife, full-moon parties and mouth watering cuisines. Other popular beaches in Goa are Anjuna, Candolim, Palolem Beach and Sinquerim beach.

Kerala beaches:

The most beautiful and popular beach of Kerala is Kovalam which is located in the Thiruvananthapuram city. Kovalam has Arabian Sea coastline of 17 km and comprises of three lovely beaches known as Lighthouse Beach, Hawah Beach and Samudra Beach.
Lighthouse Beach is the major tourist attraction known for its picturesque sun set, beautiful palm trees and a stretches of clean sand. Alappuzha Beach and Muzhappilangad Beach are two more popular beaches of Kerala.

Beaches in Konkan:

Diveagar Beach is part of the coastal region of Konkan on the Mumbai-Goa Highway. It lies at approximately 170 km from Mumbai and 200 km from Pune. Diveagar Beach consists of three famous beaches surrounded by Belu trees.
They are situated along the nearby towns of Shrivardhan and Harihareshwar  The Konkan region in Maharashtra is popular for its long untouched coastline housing the best white-sand beaches and palm trees.

A Guide to Indian Drinks – From Chaang to Feni
Chennai beaches:

Marina Beach of Chennai is the longest urban beach with a 13 km long stretch along the Bay of Bengal. It is one of the major tourist attraction of Chennai and famous for its shops, food stalls, memorials and statues. Other beaches worth visiting in Chennai are Elliot's Beach and Golden beach.

Puri Beach:

Along with the world famous Jagannath temple, it is one of the famous attraction of the Puri city. Puri Beach is known for its sand arts, food stalls and the Puri Beach Festival.

Few Must Try Places and Food Flavors of Odisha: Bhubaneswar and Keonjhar Diary
Traveling to India? Visit the Beach of Lakshadweep:

The serene and untouched beaches of Lakshadweep are among the best Swimming beaches in the world.
Agatti island is 5.6 km long and famous for its sparkling water, coral reefs and fishes. Agatti Island beaches are also great for watersports such like scuba diving, snorkeling and kayaking.

Andaman beaches:

The Radhanagar Beach of Havelock Island in the Andamans is one of the most magnificent beaches of Asia. Other popular beaches in Andaman are the Vijaynagar Beach, Bejoy Nagar and Elephant Beach.
Andhra beaches:

Ramakrishna Beach in Visakhapatnam is a wonderful beach on the East Coastline of India. The spectacular beach is popular for activities like sunbathing, swimming and beach volleyball. Other exotic beaches of Andhra Pradesh are Manginapudi, Bheemunipatnam, Suryalanka, and Rishikonda beach in Visakhapatnam.
Whether you want to travel to these beaches out of your base city or explore the beaches in the city itself, you can hire Savaari outstation cabs or Savaari Local cabs for the best in class travel experience.