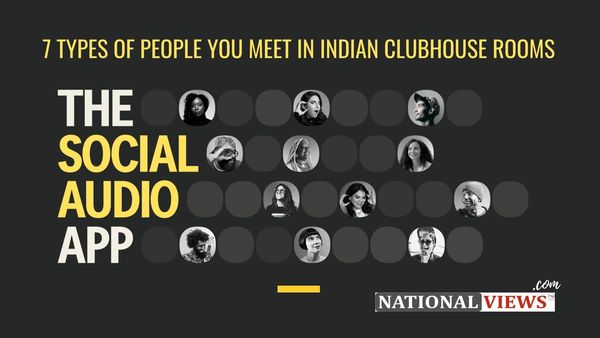 If you are involved in political and social discussions in India, you know you cannot stay away from the incredible platform called Clubhouse. Yes, the same iOs-only app that got gargantuan popularity in India after Prashant Kishore's leaked audio clip got viral well before it's android launch. We have been part of these Clubhouse rooms on and off and have discovered seven types of people that one can encounter especially in Indian Clubhouse rooms (we are certainly one of them too!)
Want to know them all? Ok, let's get started…
The Ms/Mr-Know-It-All – Mujhe Sab Pata Hai Bhai-log!
Unwilling to listen, Mr-Know-It-All will tell you how they know everything because they were present at the scene and experienced the aankhon-dekha-haal while you were busy doing nothing useful. Yes, they were present during the Bhopal Gas tragedy, they lived in Bombay during the 93 blasts, worked in the US during the 9/11 blasts and know all about Gujarat from Godhra to its development.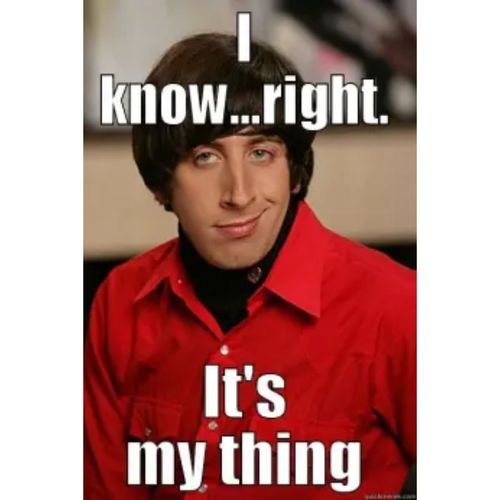 You can never win with them in any discussion because even though you have facts and figures, they were lamha-e-maujud and so they know better. God knows whether they follow tragedy or tragedy follows them.
The Boaster – Tumhe Pata Hai Mere Papa Kaun Hai?
Forget about the topic of the room, the moment these folks get on the mike their core agenda is to bring to your notice how they have hugged Mr. Narendra Modi, worked with Anurag Kashyap, stayed next to Mahendra Singh Dhoni and even played gilli danda with Arnab Goswami. Kyunki,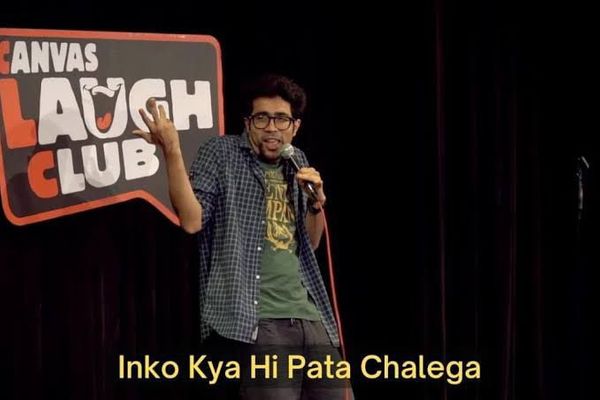 Not to forget the number of strategies they have given to Mark Zuckerberg and Tim Cook while working in Silicon Valley. Most of these braggarts come with pseudo names who are completely untraceable on the Internet but they will never forget to remind you – Beta, tumhe pata nahi mai kaun hun aur meri pahuch kitni hai!!!
The Back Channel Guy – Aao Baatein Karein, Milke Baatein Karein
No, they are certainly not the "mujhse fraaandship karoge" types that you find in your Facebook inbox but certainly the ones wanting to make their CH presence felt. From sending you WhatsApp forwards to asking your personal questions, they prefer communicating on back channel (private message) instead of speaking out loud.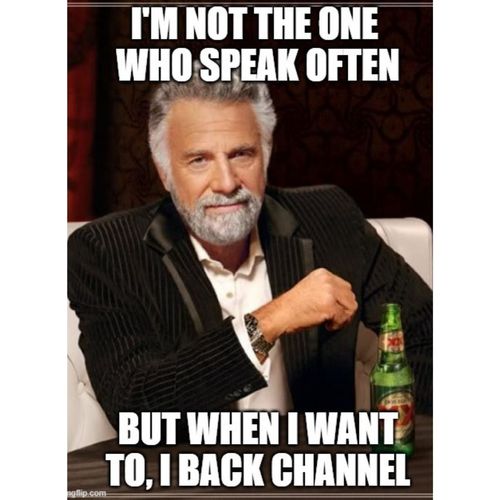 Like, I, at times share links to the mods citing fact checker sites and I'm so sure I'll be sharing the article link to my CH fellow group members as well. Oops!
The Obsessive Stalker – Yaad Hai Tumko Tumne Kaha Tha in last waale room mai…
You will hop from one clubhouse room to another however this person will not only chase you but given a chance will remind you how you said what you said something in another room, totally irrelevant to the current room's subject.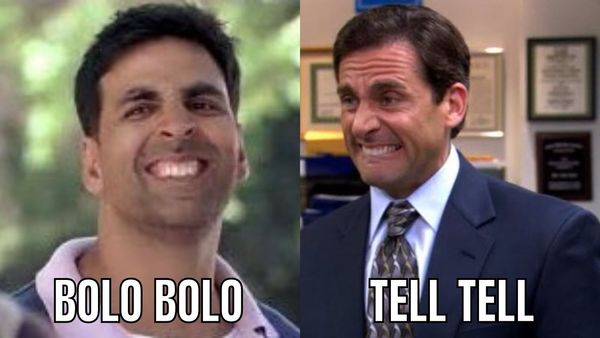 Pinpointing continuously, these obsessive stalkers in Indian clubhouse rooms are least bothered about the subject being discussed at hand. Their main agenda is to target their 'bakra' on the basis of what the latter said in the earlier room where they both participated – even if that means boring and annoying the rest of the speakers and audience. Because, who cares?
The Hijacker – Hum Bolenge Toh Bologe Ki Bolta Hai
Give these people the green flag to speak and they will go on and on for hours without caring much about what the others have to say. Quite a storyteller they are a pandora box of fables as well as tales and can keep blabbering on anything and everything non-stop for hours. There have been instances where the Hijacker went blah-blah for almost the entire night.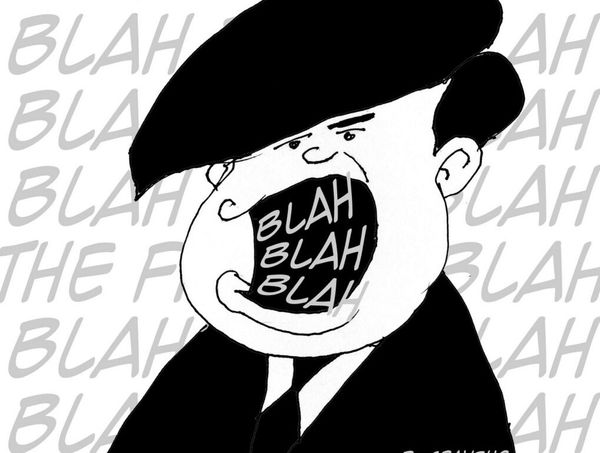 Diverting the attention of the room from the main topic to 'them', the Hijacker like Kangana knows the exact ingredients to pull off a stunt either through their rant, monologue or sob story.
The Data Analysts & Mathematician – 'Teja Mai Hun, Source Idhar Hai!'
These are the ultimate Clubhouse room mates who talk about data, information and statistics that nobody knows. Not that everybody is ignorant but because the source of their data, facts and stats are either novel and unknown or from a source that is totally baseless.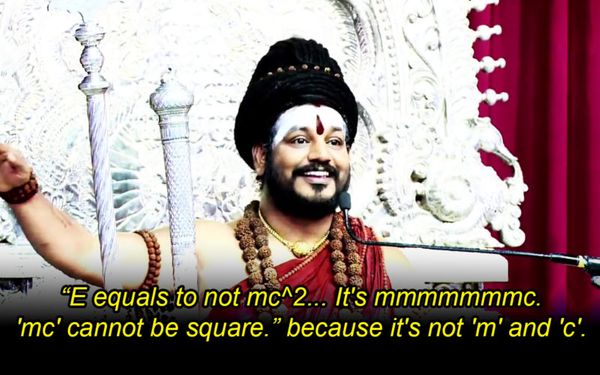 However, you cannot argue or pinpoint because then they have their own calculation based on a formula that they have invented. Yes, meet the scientists, mathematician and analysts on Clubhouse who can prove anything that they want to be proven!
The Self-Declared Do-ers in Indian Clubhouse Rooms – Humse Acha Kaun Hai
From filing RTIs, FIRs to boycotting Chinese goods and reporting trolls, they have done it all. The flag bearers of their own deeds they will let you know how they have done every good thing in the book for the public, society and the country. Kyunki, naiki karr aur dhindora peet is the mantra to have an edge over others on Clubhouse.
Have you been hopping into Clubhouse rooms? Which of these you have met in the Indian Clubhouse rooms? Drop your picks in the comment section! Also, let us know any more category that we have missed… we would love to know about them.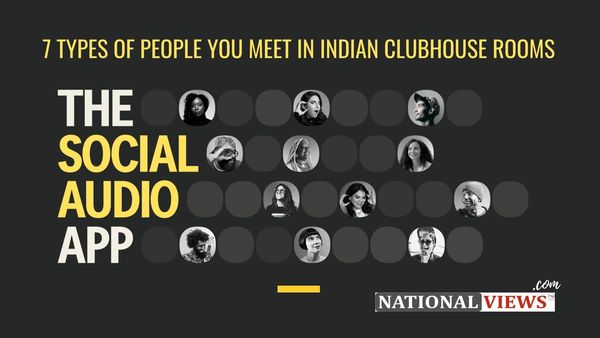 Also Read: All About Clubhouse Co-Founder Rohan Seth – Biography, Education, Work Profile, Family Life