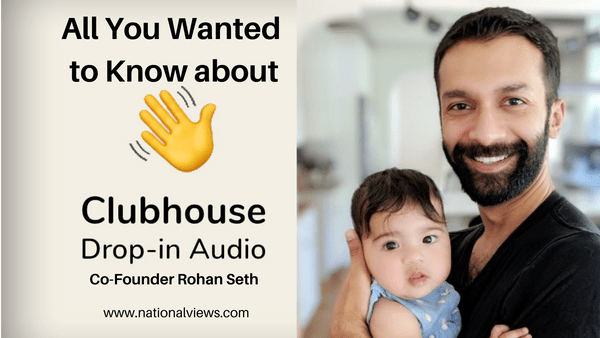 The clubhouse is the newest entrant in the social media space that is creating quite a buzz amongst the enthusiast around the world. The audio-only app is where people across the globe join together in a room and then converse, listen and learn from each other in real-time. With tech moguls, media mavericks, political analyst joining the space, the invite-only social app has gained a lot of popularity even in India, Interestingly, one of the co-founders of Clubhouse app is Indian and here in this article, we shall share all about Clubhouse co-founder Rohan Seth – Biography, Education, Work Profile, Personal Life – Daughter Lydia and Wife Jen.
Rohan Seth The Founder of Clubhouse is a Stanford Graduate
Currently in his mid-30s, Seth did his Bachelor of Science in Computer Science from Stanford University in 2006. He then completed his MS, Management Science & Engineering from Stanford in 2008. During his internship at Stanford for 4 months in 2004, he designed and developed a video bookmarking app for Stanford Online to support distance learning and facilitate offline class interaction.
Students at Stanford could not only bookmark sections of the class video but could even add notes and share them with others i.e., students and/or instructor. He also did 4-month internship at Xerox PARC.
The Indian Clubhouse Co-Founder Rohan Seth's First Job Was at Google
It is indeed interesting to note that the co-founder of clubhouse started his work journey from Google (2006-2012). Going by his work experience, he is an early member of Google's mobile Android team that worked on Google Maps and location. He was also involved in Google Research team whose work involved around Google Travel.
Memry Labs that is Acquired by Open Door Was Co-Founded by Rohan Seth with Rohan Dang
Rohan Seth along with another Indian American Rohan Dang (an alumnus of Modern School, Delhi) co-founded Memry Labs in 2014. The company developed social mobile apps including KIT Bot (messaging bot), Phone-a-Friend (mobile app), #hashtag (interest-based communication) and Goofer (chrome extension). Memry Labs was acquired by Open Door in April 2017.
Also Read: 21 Year Old Founder of Oyo Rooms Proves That Successful Startup Requires No Education or Qualification
Clubhouse Co-Founder Rohan Seth Family Life – Wife, Daughter and His Passionate Project Lydian Accelerator
The Indian co-founder of Clubhouse is a New Delhi boy who grew up and did his early schooling in the Indian capital. Rohan Seth is married to Jen Fernquist Seth, a Canadian American whom he met while working at Google. Jen is still with Google.
Creating quite a furore in the Silicon Valley, Rohan is also running a passionate project Lydian Accelerator which he co-founded with his wife Jen in Jan 2019 after their newborn daughter Lydia Niru Seth (Niru Seth is Rohan's mother who died exactly a year ago Lydia came into the world) was born in December 2018 with a genetic mutation that can cause severe lifelong disabilities. In order to save Lydia and million of others who suffer from such a disease, the proud parents of Lydia have decided to open-source their baby – seeking donations as the treatment is most effective in the early stages and the research is expensive.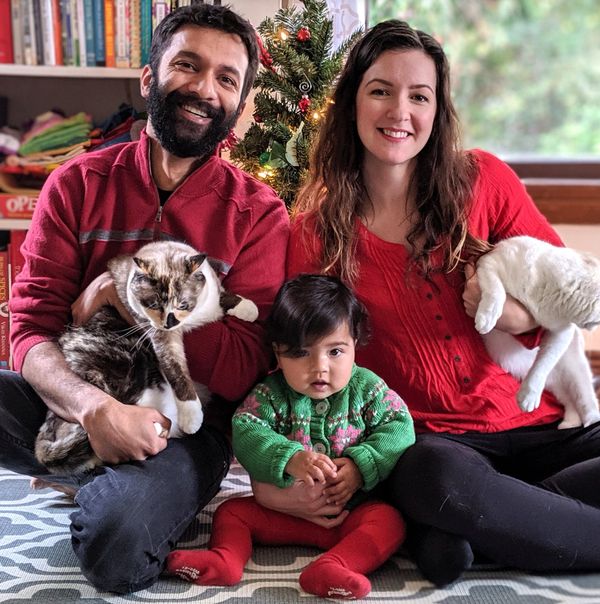 Clubhouse Co-Founder Rohan Seth stays in San Francisco, California. The other American Clubhouse co-founder is Paul Davison, the founder of Highlight (2011) which was acquired by Pinterest in 2016.
Also Read: Mind Blowing Facts You Probably Didn't Know About Quora