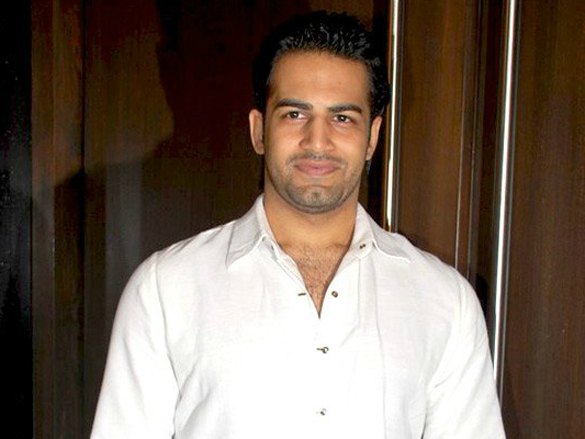 The love story of Upen Patel and Karishma Tanna is one filmy affair. It all started in a reality show – Bigg Boss 8 and it now continues in another, Nach Baliye 7. While, in the former, Upen proposed to Karishma, in the latter, he presented a real ring. So, technically, they both are engaged now.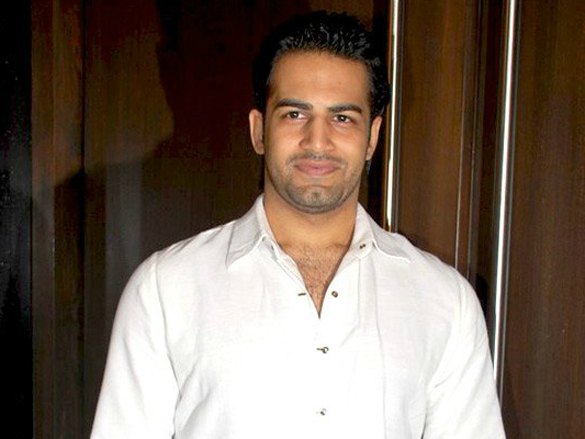 Image Source: The image has been taken from Bollywood Hungama website at a Bollywod event via Wikimedia Commons
Here we share all the details of their Live engagement on the Sets of Nach Baliye 7:
Upen Patel Asked Karishma to Close Her Eyes Post Their Performance
As soon as their performance ended, Upen asked Karishma to close her eyes. While, Upen looked excited, Karishma wondered what Upen is up to. In fact, she mentioned that he is making her scared. And when she closed her eyes, Upen gave his go and the audience popped up the placard which read – "Marry Me." When Karishma opened her eyes, she was not all happy happily surprised but even completely flattered.
Upen Then Called Up Karishma's Mother and Her Sister On Stage
After posing the big question via the audience, he immediately requested Karishma's mother and her sister to come on stage. It was a surprise for Karishma who had no idea about Upen's plan. She was really glad to see her mother on her stage. We all know for Karishma, her mother is very close. Once in the Daily Punchnama, Upen Patel had even confessed that he didn't like the fact that Karishma had brought her mother along with her on their first date.
Upen's Family Came Online On the Sets
Next, the screen went alive where Upen's entire family was siting. They not all wished Upen and Karishma, but even confessed how much they love and adore Karishma. Upen's mother even appreciated Karishma for her performance and beauty. While, they were online, the host and dost Karan Patel and Ritwik Dhanjani pushed a tray with a cake.
And Then Upen Patel Popped Up the Engagement Ring towards Karishma Tanna with the Big Question – Will You Marry Me?
Ever since the dating news of Upen and Karishma broke out, everybody thought it was yet another fake story which had no real feelings. However, the two continued dating even after they came out of the Bigg Boss house. Next, when they entered as a couple many believed they are just reel couple and not real couple including Chetan Bhagat and Nach Baliye couple Sharad Tripathi and Mrunal Thakur. However, whatever Upen did yesterday is a proof that the two are seriously  very much in love.
Coming back to the scene,  Upen Patel in the presence of both the families, the co-contestants, judges and the entire viewers on the Indian Television removed his engagement ring and asked Karishma, "Will you marry me." A happily delighted Karishma did some girly nakhra and said yes. They then even said the three magical words on stage in front of everybody.
Karishma's Mom confessed that Upen Is the Best Daamad She Could Ever Get
Karishma's mother looked very delighted. In fact, when the host asked her what she felt about Upen, she quickly mentioned that Upen is the best damaad she could ever get. On the other hand, Upen's happily was more than happy to see them getting engaged. They wished them all the best.
For a moment it looked like a fairy tale, but no me and million others were witnessing Live Engagement of Upen Patel and Karishma Tanna on Star Plus' Nach Baliye 7.
Do Not Miss Reading:
Why Mrunal Thakur and Sharad Chandra Tripathi Don't Deserve to Win Nach Baliye 7