With Prime Minister Narendra Modi throwing the "B" Bomb in his Independence Day speech, our neighbors are suddenly alarmed. After all, it has shook Pakistan who until now was busy sympathizing and mourning terrorists in Kashmir. With India raking up the issue of Balochistan Conflict, the neighbors seem to have got the dose of their own medicine.
Here we share everything about the present day Balochistan conflict and why is India taking interest in it:
Image Courtesy: Baloch Human Rights Council
Balochistan Is the Largest Province in Pakistan
Located in the southwest region of Pakistan, Balochistan is the largest province in Pakistan covering around 44% of the total area. The province is bordered by Sindh, Punjab and FATA (Federally Administered Tribal Areas) as well as Afghanistan and Iran. Most of the people living in Balochistan are Baloch. Other inhabitants include Sindhis, Hazaras, Punjabis, Pashtuns, and small population of Turksmen and Uzbeks.
Balochistan is very rich in renewable and exhaustible resources and being the 2nd major gas supplier it dominates Pakistan's economy. Besides, Gwadar Port in Balochistan is of great significance to Pakistan.
Balochistan – Being Neglected and Exploited
Despite being rich in natural resources, Baloch is the most backward region. In fact, Pakistan is accused of exploiting and neglecting the province. This is the reason why there are several separatist groups.  The nationalists of Baloch accuse Pakistan of suppressing its people and progress of the area. Popular separatist group Balochistan Liberation Army over the years has attacked civilians as well as Pakistani security agencies.
Balochistan Conflict -The Atrocity of Pakistan in Baloch
The atrocities of Pakistan in Baloch are widely known. There is accusation on the security forces of Pakistan for detaining men, women and children. Allegedly, most of them have been raped and killed. This is the reason why Balochistan is a very sensitive topic for Pakistan. In fact, any activity done in support of Baloch is considered as anti-Pakistan. Now that PM Modi has dropped the Balochistan bomb in his Independence Day speech, India has surely irked Pakistan.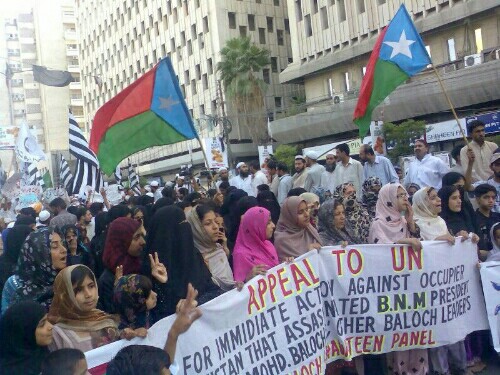 The RAW Blame by Pakistan
For all the wrong things happening in Balochistan, Pakistan has been blaming RAW – the foreign intelligence agency of India. Pakistan is even accusing RAW for the terrorist blasts that killed 50 people in Quetta, the capital of Baloch. Surprisingly, despite not getting any substantial proof against India, Pakistan has been blaming India for carrying out anti-peace activities in Balochistan.
India's Support to the Balochistan Cause
India has always restrained from interfering in internal conflicts of any country including Pakistan though they have been constantly bringing up the Kashmir issue. However, by bringing the Balochistan issue in the Independence day speech, India has not only infuriated Pakistan but has support from the nationalist groups in Baloch as well as those based in Europe and America.
Kashmir and Balochistan : Similarities and Contrast
Though BJP thinks bringing the Baloch topic is a wise move, INC thinks it ruins India's case on PoK. The problem of the Baloch is almost same as that of the Kashmiris. While, Baloch wants freedom from Pakistan, Kashmiris want freedom from India. The security forces of both the countries have been accused of raping and killing people.
Meanwhile, the nationalist organization of Balochistan has welcomed PM Modi's support for their state but this has certainly not gone well with Pakistan. Looks like interesting times are ahead as far as Indo-Pak tie is concerned. What do you think?
Do Not Miss Reading:
India-Pakistan Relations : Geo-strategic Implications For India's Pakistan Policy
India Pakistan Relations : Can We deal With Pakistan with Water rather than Bullets?