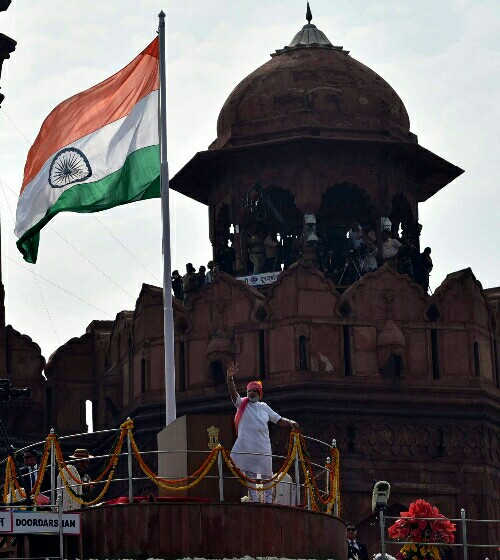 Happy Independence day to all and I thought not to criticize our Government on this precious day but after hearing PM Modi's speech, I couldn't control myself.
PM Modi Speech: Allegations Vs Expectations
PM said,"There was a time when the government was surrounded by allegations, but now the government is surrounded by expectations", de facto it's a big lie he is spreading. He himself is in a middle of controversy and is alleged for producing fake degree along with a false statement in his affidavit to the Election Commission. Many allegations were there on his own Ministers but no action has been taken hitherto, not even the Ministers were sacked from his/her Ministry.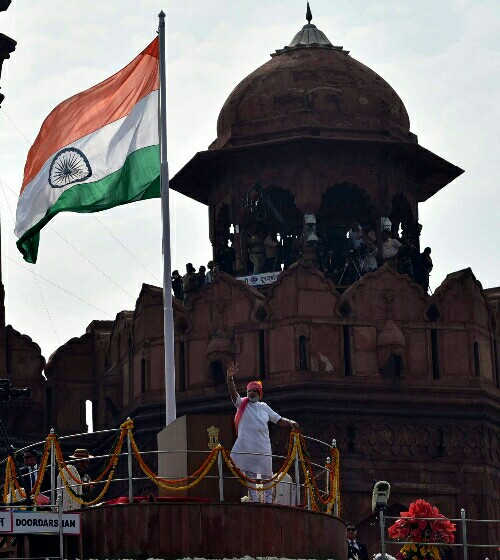 He said, "Earlier, getting a passport used to take months, today it takes just a couple of weeks", but he forgets that it was started in 2010 under the hegemony of UPA and after that, it only improved. In fact, in 2012, I applied and received it within a couple of weeks.
The

Jumla

Continues
PM said, "Our social unity is most important; division in the name of caste, creed hurts the country. Need to rise above all these issues", but his own Party Members and Ministers were giving hate speech, spreading lies to divide the people of India, provoking and preaching hate towards other religion. In fact, the MPs and MLAs of BJP are dividing India on the ground of Religion and Cast.
PM Modi said, "We have brought inflation rate below 6%, I will continue to work to ensure food plate of poor is not affected by inflation", but on a monthly basis, consumer prices rose 0.77 percent. Consumer prices in India went up 5.77 percent year-on-year in June of 2016, accelerating for the third straight month & reaching the highest since August of 2014.
PM said, "It's easy to keep account of the work done by the govt, but it is difficult to have in-depth knowledge of those initiatives", but he perhaps doesn't know that every initiative of Government of India is on record and it is available everywhere with the facts and figures.
PM said, "The onus is on the 125 crore people of India to convert this 'Swaraj' into 'Surajya'. From Parliament to panchayats, gram pradhans to the prime minister, everyone has to fulfill their responsibilities", albeit under the hegemony of Modi-led Central Government, democracy has been killed then perhaps his statement shows a dubious character and the example is Arunachal, Uttrakhand, and Meghalaya.
PM said, "At its root, populism is a belief in the power of regular people, and in their right to have control over their government rather than a small group of political insiders or a wealthy elite" perhaps he forgets what populism is all about. He does favour the wealthy elites, write off loans and keeps mum on every corruption charges that is imposed on these wealthy elites.
Once again Happy Independence Day! People of India, this is the harsh reality of the Government of India and as citizens of India, we all are part of this Politics.
Jai Hind.
Do Not Miss Reading:
10 Complaints that Narendra Modi Sarkar Needs to Address Soon!
5 Things Common Between Donald Trump & Narendra Modi!