The Narendra Modi government is more than 2 years old. The two year has been a roller-coaster ride for both the government as well as the aam aadmi (not the party but the common man). 
It is still Acche Din for some though I'm desperately looking for it while eagerly waiting for some thande din (Naah, it's not Sunny Leone, just the hot and humid Mumbai weather!).
So, here are the 10 hot things that the common man seem to be cribbing. No wonder, desperately wanting the Narendra Modi Sarkar to do something about it.
Oh, Arhar Dal, Where art Thou Arhar Dal?
The prices simply climb as the people cry. The basic food of the common man – Dal Roti is not so common now. Oh so expensive Dal!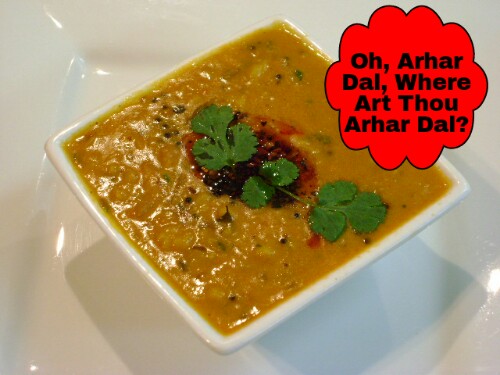 Image Courtesy:
Indian Railways in Narendra Modi Sarkar – How about Running After The Quality and Facility Than Running After Fare!
The fare of the railways simply seems to go up and up. However, the quality and class of the trains have not improved at all. Recently, the IRCTC website got hacked and that reminds me of how my mom being a senior citizen despite booking her ticket 3 months ago with Lower Seat Preference gets a Side Upper seat. Imagine the plight, she has knee issues.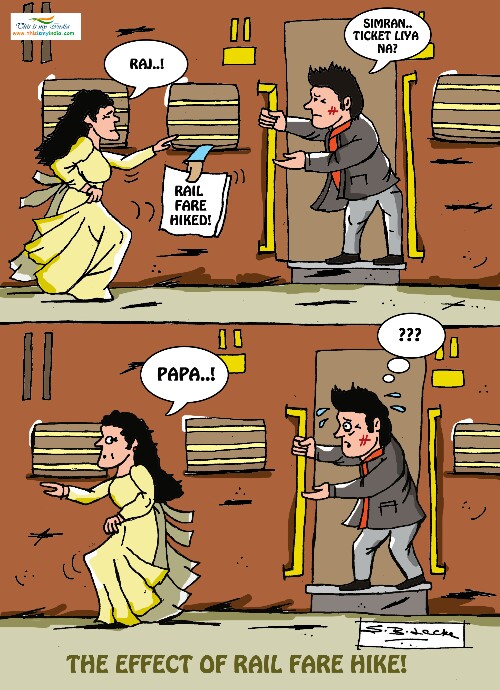 Image Courtesy: ThisIsMyIndia
Sorry but the Maa Behen thing came naturally to me as she was a solo traveller and the fellow traveller too was a senior citizen. No chances of adjustment there! Pure bad luck? not really. That's what my complaint is to the Narendra Modi Sarkar – Quality aur Facility Bhi Dekh Lo Ab Ki Baar!
Fuel Price Hike – Acche Din Aa Gaye Hain!!!
How about travelling by Horses now. I' not saying Bullock cart for some obvious reasons 😉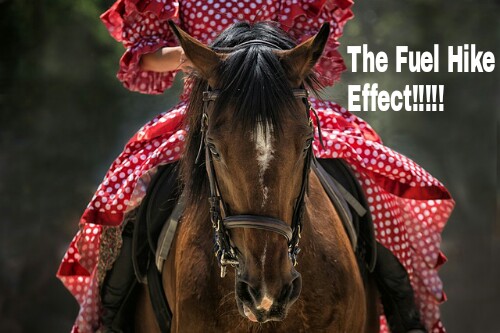 Image Courtesy: Pixabay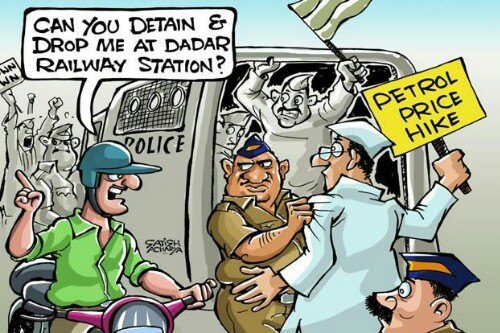 Image Courtesy : @SatishAcharya
No Condoms? Only Culture?
Being Sanskari is good but going for an intercourse the Sanskari way will only harm the Indian population. That's not the way, Aha Aha!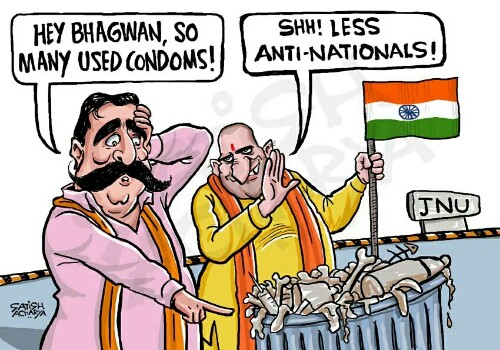 Image Courtesy: @satishacharya via Twitter
Restrictions On The Internet!
Why you so mean Modi Sarkar. After all, that's the secret of you being in power today 😉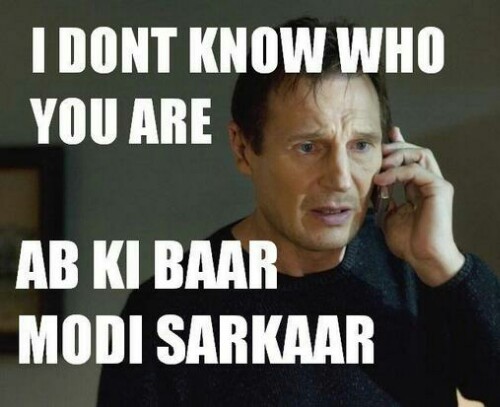 Only Yoga, No Sex Education
This is something which goes on and on. However, Kamasutra is very much Indian. It promotes sex education deeply. So, uncles, why so rude on the subject. Take it easy man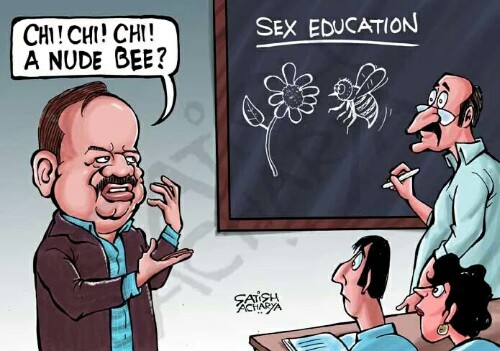 Image Courtesy: @SatishAcharya via Twitter
Acche Din Bijli Ke Bin?
The power bill for the month of March and April might have shocked you. Well, the bill of May is yet to come and we hear there might be hike in tariffs!
For Babagiri and Daadagiri
The amount of Babas come and talk about Indian culture and it's importance on behalf of BJP is commendable. For a moment, we forget that we are a part of Incredible India!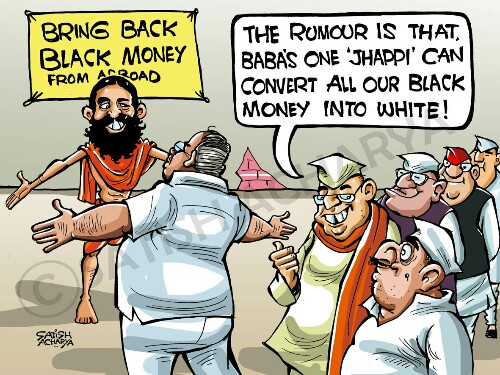 Image Courtesy: @SatishAcharya
Photoshopping And Doctoring Videos
It is high time that Narendra Modi sarkar tell the BJP fanatics to stop stooping low and end the trend of photoshopping and doctoring videos. Aren't we simply sick of it already?
Image Courtesy: LiveMint
And Lastly,
For All the Moral Policing
No bikni in Goa, no condom in campus, no sex education, no this no that. Can we just sit and relax. How about a deep breath taught by our very own Baba Ramdev?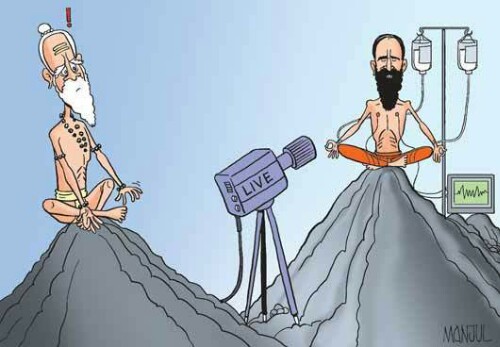 Image Courtesy: Manjul Cartoons
Do Not Miss Reading:
Bitchwanti, Burkha & Ornob ; A Fictional Satire on Indian Politics & Media
10 Sonia Gandhi Quotes You Must Read!