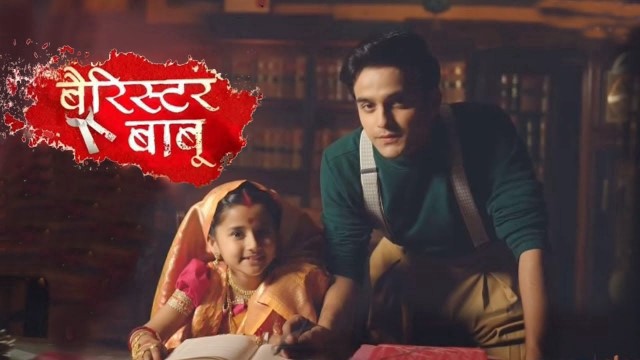 Anirudh Roy Choudhury of Barrister Babu is a popular character on Colors and Voot known for his desire to challenge the stereotypical customs that is not only regressive but also downhearted and painful. Although we know a lot about the character, let's get to know about Pravisht Mishra, the actor who plays the role of Anirudh Roy Choudhury of Barrister Babu.
Early Life, Background and Personal Life
Although there is a lot of confusion with his age, Pravisht is believed to be 26-year-old according to sources. However, going by his previous roles and past career record, he looks something like 21-22. His birth date is 3rd March and so Pisces is his zodiac sign.
He was born in Allahabad in Uttar Pradesh but has been raised in Mumbai. He studied in Jamnabai Narsee School, the same school where several Bollywood actors have studied including Abhishek Bachchan, Alia Bhatt, Kareena Kapoor and so many others. He has a younger sister.
He Made His TV Debut with Star Plus Mahabharat as Uttar in 2013
Though many recognize Pravisht from Kahan Hum Kahan Tum as Deepika Kakkar's little brother, let us tell you our very own Anriudh's first role was that of Uttar in Star Plus Mahabharat. Yes, he made his TV debut seven years ago in 2013. He played the role of Uttar, the son of Virat – the king of Matsya kingdom. Uttar sides with Pandava in the Kurukshetra war and is killed on the very first day as he saves Yudhisthir from Shalya's attack.
buy antabuse online https://andnewonlineblo.com/antabuse.html no prescription
Career Profile of Pravisht Mishra – He Played the Role of Young Yudhistir in Suryaputra Karn
Remember Sony TV's Suryaputra Karna that saw Aham Sharma playing the lead role of Karna? Well in the same serial, Pravisht, our very own Anirudh Roy Choudhary played the role of young Yudhisthir. This role was not only his second serial as a young actor but also his second role as a mythological character from Mahabharat.
In 2015, the Anirudh Roy Choudhary of Barrister Babu Played the Young Bharat in Siye Ke Ram
After portraying two mythological character in Mahabharat and Suryaputra Karn, Pravisht yet again was seen in another mythological show Siya Ke Ram on Star Plus. Here, Pravisht Mishra was seen playing the role of a teenager Bharat – the younger brother of Ram and the son of Kaikayi. So, basically, he made a hattrick in mythological TV serials with Siya Ke Ram.
buy arava online https://andnewonlineblo.com/arava.html no prescription
Pravisht Also Did a Cameo in ALTBalaji's Webseries Apharan
In 2018, Pravisht did a small role in ALT Balaji's web thriller Apharan starring Mahie Gill and Arunoday Singh. He is seen playing the role of a young school boy.
Kahan Hum Kahan Tum was Parvisht's First TV Serial in Adult Role
While in almost all serials, Parvisht Mishra played the role of a teenager, Star Plus' Kahan Hum Kahan Tum was his first serial where is he seen as an adult and not as a teenager. Here he played the role of a young medical student who is a loving brother to the main protagonist played by Dipika Kakkar.
buy asacol online https://andnewonlineblo.com/asacol.html no prescription
Anirudh Roy Choudhary in Barrister Babu is Pravisht Mishra's First Serial in a Leading Role
The role of Anirudh Roy Choudhary is quite special for Pravisht as he plays the lead actor. Interestingly, he is doing a good job and fans are loving his work. Besides, his equation with both, Bondita and Soudamini is attention grabbing.
Not just TV serials, Pravisht has also done TV commercials including one for Cadburys