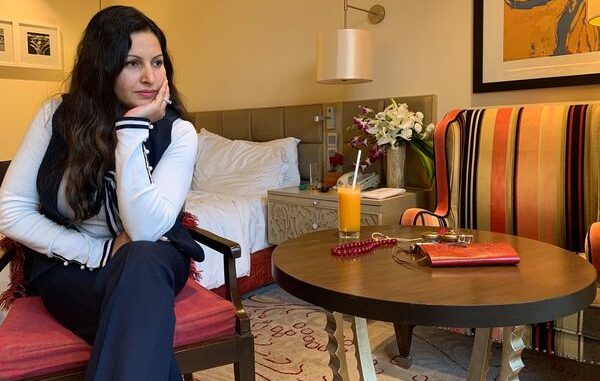 An actor, TikTok star, BJP politician and now a Bigg Boss contender, Sonali Phogat also known as Sonali Singh Phogat is one name that you cannot miss if you are quite a social media fan.
Here we share everything about Sonali Phogat from her early life to her latest controversies –
Sonali Phogat – The Early Life and Family Background
Born on 21 September 1979 in Hissar, Sonali comes from a Jaat family in Haryana who are primarily into farming. She has 1 brother and 3 sisters. The 41-year-old got married at an early age – soon after she finished her 10 std exam. Sonali has a daughter named Yashodhra Phogat. Her husband Sanjay Phogat died in 2016 in mysterious circumstances.
She Made Her TV Debut in 2016 – Sonali's TV and Film Career Profile
With Zee TV's serial 'Ek Maa Jo Laakhon Ke Liye Bani Amma' Sonali made her TV debut in 2016. Later, she also appeared in a Harayanvi feature film 'Chhoriyan Chharon Se Kam Nahi Hoti. In 2019, she was a part of a web series titled 'The Story of Badmashgarh'. Besides, she is also seen in several Haryanvi and Punjabi music videos.
buy citalopram online https://rxxbuynoprescriptiononline.com/citalopram.html no prescription
Sonali Singh Phogat – Political Career
Sonali is a Vice President of BJP Mahila Morcha in Haryana. Interestingly, she had also contested the Haryana Assembly elections in 2019 from the Adampur constituency. However, she lost to Congress' Kuldeep Bishnoi from almost 30,000 votes.
Sonali Phogat Controversy – 'Bharat Mata Ki Jai'
During the 2019 elections Sonali created quite a controversy when her video went viral where she is seen asking people whether they belong to Pakistan since they didn't chant 'Bharat Mata Ki Jai.' Further in the same video she is seen out bursting 'Shame on people who cannot say Bharat Mata Ki Jai. The people who cannot say Bharat Mata ki Jai, their vote has no value."
buy fucidin online https://rxxbuynoprescriptiononline.com/fucidin.html no prescription
She Was Seen Thrashing a Market Secretary with Her Slippers
In a viral video she was seen beating a market secretary with her slipper in the presence of Haryana police and even using cuss words. Soon after this video was shared widely in June 2020, Phogat again landed in controversy but in her statement to the Police she said that the man first used objectionable language and abusive words that led to her actions.
Sonali's Bigg Boss Stints – January 2021
Using used food boxes on other contestant's bed to using cuss words and picking up fights in the Bigg Boss house, Sonali is doing everything to gain maximum attention. She is also allegedly getting close to Aly Goni.
buy lasix online https://rxxbuynoprescriptiononline.com/lasix.html no prescription
Also Read: All about Renu Sharma, the Woman Accusing Dhananjay Munde