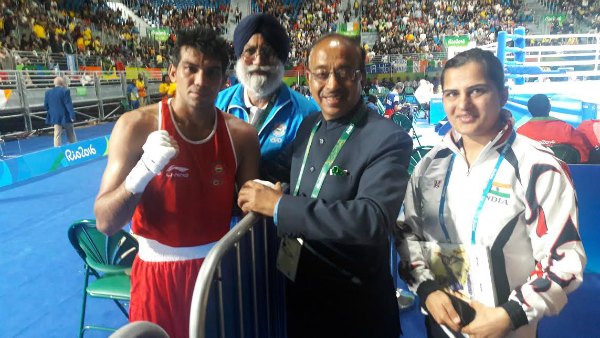 Recently, Sports Minister Vijay Goel, son of Delhi Vidhan Sabha Speaker and BJP member Charti Lal Goel (Yes, in BJP too there is dynastic politics and we blamed only the Indian National Congress) brought shame to India on a Global platform by misbehaving and breaching the rules of Rio Olympics 2016.
People of India were expecting an apology from him, but the BJP minister didn't apologise. Instead, the minister reportedly said that it was just an "incident" and added, "Let's show the Olympians the spirit of the Rio Games."
Interestingly, for him, the spirit of sports reflected in taking selfies in Rio and that too at the stake of our sportspersons. No wonder, under the hegemony of PM Modi, everybody in India today is skilled and trained in taking selfies. Desh Badal Raha ha, I agree..!!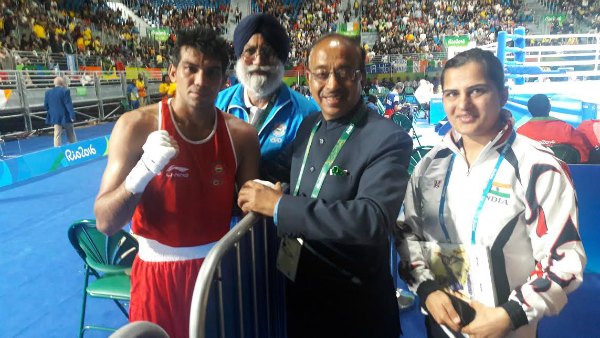 Vijay Goel and the Tribulations of Dipa Karmakar in Rio
When Dipa Karmakar reached finals, Sports Minister Vijay Goel tweeted about her to congratulate her. However, he misspelled her surname. If that was not enough, he posted a photo tweet. Amusingly, the photo nowhere had the image of Dipa but focussed a full-fledged Vijay Goel. This didn't go well with the Indian audience. So, after facing a lot of criticism on the same, the Sports Minister was compelled to delete the photo tweet.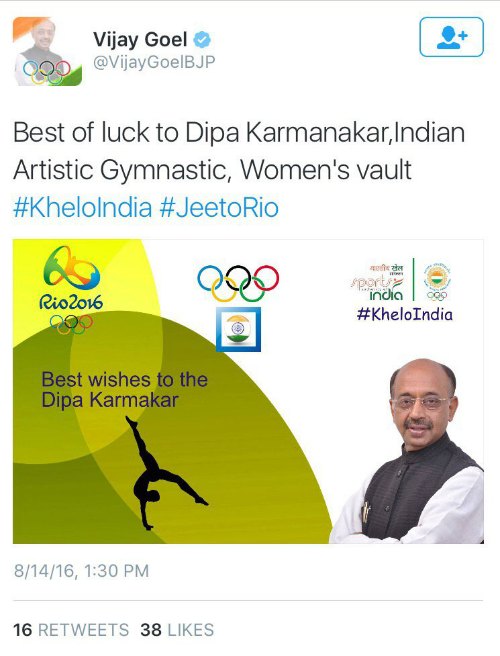 Secondly, Dipa Karmakar wasn't provided physio albeit the Tripura girl had asked for physio well before departing for Rio. However, when she qualified for the finals, our Sports Minister all of a sudden took a break from his selfie sessions and ordered Indian Sports authority to aid her with a physio, simply because during that time she had the ultimate chance to win a medal for us. Yes, nothing happens in India until and unless the water reaches up to the neck. Just imagine, if Dipa was backed up with proper facilities and even her physio, we would have another medal today.
India's Female Hockey Olympic Team Were Made to Sit on Floor in a Train
Another shocking low in Indian sports history is the fact that India's female hockey team was made to sit on the floor in a train. Yes, Indian Sportsperson and India's National Game 'Hockey' have no importance in the eyes of Indian Sports authority. This is the reason why very few people of India know about hockey today, but almost everybody knows everything about Cricket.
Comedy of Errors: Vijay Goel's Controversy and Slip of Tongue
Vijay Goel reportedly quoted, "PM Modi today met with Khel Ratna, Dhyaanchand, and Dronacharya awardees. The sportspersons also included our two Rio gold medalists PV Sindhu and Sakshi Malik." Well, yes, he did mention "gold medalists" and later justified it as a 'slip of tongue'. Looks like the minister is confused, however, we hope he is not confused with PM Modi's statement wherein PM Modi urges to form a separate task forces to win medals in 2020 and so on.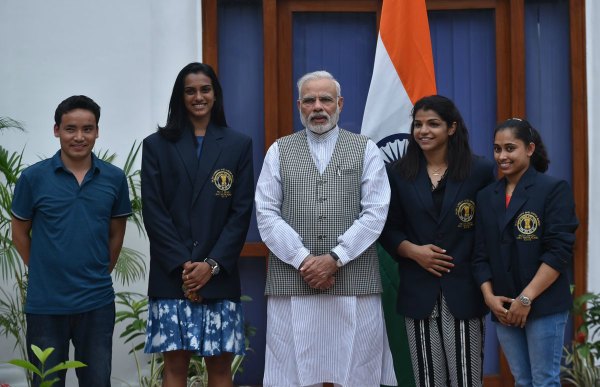 The Brain and Expertise of India's Sports Minister
Nevertheless, looks like he was indeed in confusion. This is the reason why he invited Actor Sunil Shetty to discuss Sport Development in India. Yes, Sports Minister of India Mr. Vijay Goel met Veteran Sportsman Shri Sunil Shetty (Pun Intended!) to discuss progress and expansion of Sports in India.
Met @SunielVShetty, discussed constructive steps for the encouragement & development of Sports in India. pic.twitter.com/PtmWiFcJQf

— Vijay Goel (@VijayGoelBJP) August 28, 2016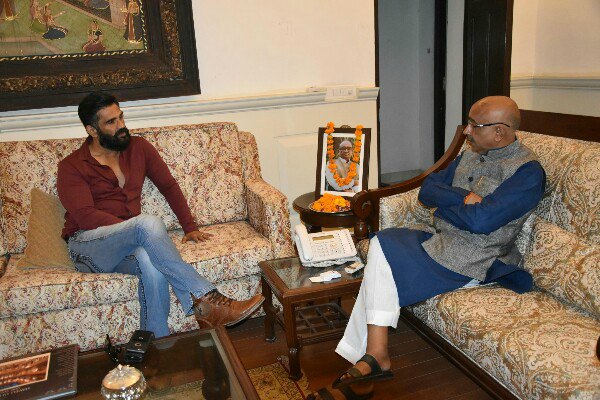 Next, PM Modi will discuss border issues with Salman Khan. Good Governance at its best! I would, therefore, urge PM Modi to call upon Anupam Kher next, to discuss J & K, instead of discussing with Rajnath Singh.
Honestly, if the ministry is really serious about Indian sports and athletes, then, it should first sack our honourable Sports Minister Shri Vijay Goel ji. Only then the so called task force can be comprehended correctly! 
What do you think?
Do Not Miss Reading: 
Wanderers from Athens to Rio: Olympics, many a slips between the cup and the lips. 
Modi Magic in Olympic Games Rio 2016