This post is written by one of our readers Meenakshi S. Rao who is a die-hard fan of Aham Sharma!
We have all seen Aham Sharma in Star Plus Mahabharat where he was seen essaying the role of Karna, the tragic hero who could never get what he really deserved throughout his life. His life affected us deeply making us feel his pain and anguish, so much that more than any other character we could feel his dilemma.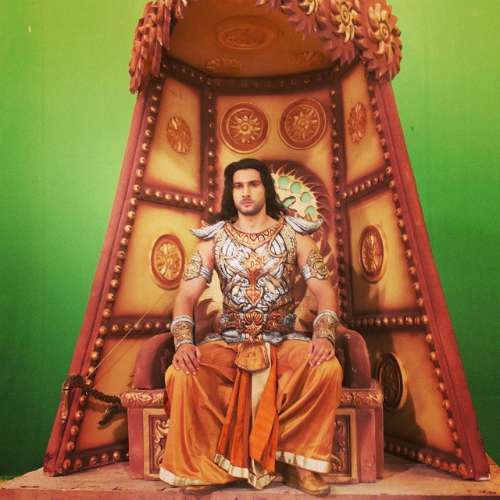 Image Courtesy: @1AhamSharma via Instagram
Aham Sharma as Suryaputra Karn
The   personality   of   Aham Sharma   as  Suryaputra   Karna was simply mesmerizing! His mere   entry   into   the   pavilion of the archery tournament as   a   tall, dignified, humble,   and   handsome    personality  without    any   pride   impressed    the   viewers so much   that they can imagine   nobody   else than Aham Sharma. In fact, we are of the opinion that nobody else   in   the  TV  industry   or   in  Bollywood   could   have   matched   him.
This is the reason why  the   fans   when   they   see   Suryaputra   Karna   on  Sony TV, they   imagine  only Aham Sharma and   nobody else. May   be   all   the   credit   goes   to   the   personality   and   the   person   who   plays   the   role.
Not just Indian fans but fan followers from  overseas especially  Sri Lanka, Bangladesh, Pakistan  and   Indonesia    have   liked   Aham  Sharma   as   Karna, that   too   without   knowing much about  the   epic  Mahabharat. This is an indication that he 'actor' who played the role of 'Karna' truly deserves all the name and fame.
No wonder, Aham   Sharma    will always be   remembered   as   Karna just like Mr. Bharadwaj is still remembered as Shri Krishna.  May   God   bless this  soul! The fans simply love him and he is always there   in   our   prayers.
Do Not Miss Reading:
Why Aham Sharma Is Perfect For the Role of Karna!
Interesting Facts about Aham Sharma – The Karna Of Mahabharat & Arjun Of Manmarziyaan