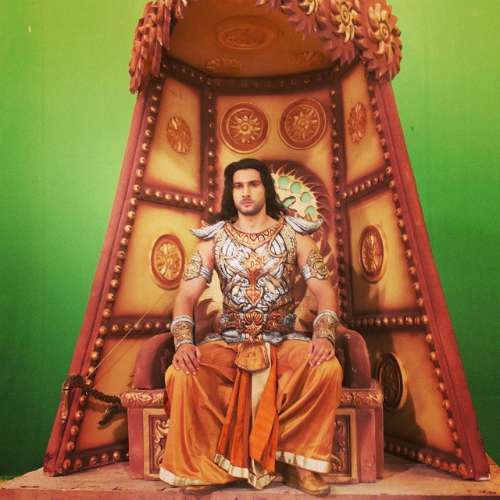 This post is written by one of our reader and Aham Sharma's fan – Ms. Meenakshi S. Rao
The tragedy of Karna, perhaps the most tragic and also the noble figure of Mahabharat, began with his birth. Though he was born as a prince, he was reared in a humble circumstances else where.
Aham Sharma's looks match perfectly with this character of Suryaputra Karn as there is a lot of humility in this person and always expressed on his face. No other person can match it.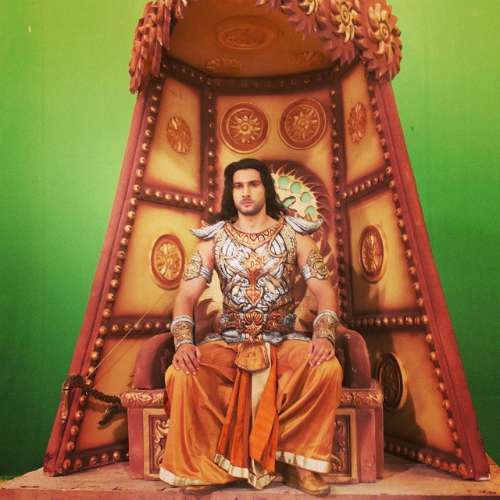 Image Courtesy: @1ahamsharma via Instagram
Kunti, who cast away her first born, for he was born while she was still not married and was a young girl almost. For fear of the shame and disgrace that she would bring upon her family, she floated the child in a basket on the waves of a river. She took great care, though, to seal the basket so perfectly that water would not get in to it, but air would, to keep the child alive.
Down the stream a childless couple Adhiratha and his wife Radha, would notice the basket and the child in it.
Also Read: Suryaputra Karn : Know the Relationship Between Karna and His Mother Radha
So Karna, being brought up by them was always called a Radheya
When Kunti went to ask a favour from Karna, before the onset of Kurukshetra war, she addresses Karna as Kaunteya, the son of Kunti…Karna, still polite and courteous to her says, "I ain't Kaunteya , I'm Radheya – The son of Radha. Tell me what can I do for you princess , if there's something, that I can still do for you?" Do you remember Aham Sharma as Karna uttering the above lines? Didn't he look just perect in the role of Karna?
Next, when she reveals the truth that he is actually her eldest son, and she is 'his' mother, the way Aham Sharma as Karna forcibly says, "What you did to me, what worse could an enemy have done to another? Never before did you think of my good, my mother and Today all of a sudden you come to me, but only to serve your own purpose, Even so your visit will not be in vain." is not only commendable but also worth all the appreciation.
Aham Sharma as Karna in Mahabharat and Arjun in Dosti Yaariyan Manmarziyan has proved that any role given to him will be fulfilled successfully. This is the reason why fans run after him to see and appreciate the role he plays. Hats off to his acting talents.
Needless to say, we would like to see Aham Sharma as a grownup Karna in Siddharth Tewary's Suryaputra Karn too!
Do Not Miss Reading:
Interesting Facts about Aham Sharma – The Karna Of Mahabharat & Arjun Of Manmarziyaan
Suryaputra Karn Cast After 10 Years Leap – Know the Real Names & Background of the Characters