The serial Kundali Bhagya on Zee TV is currently one of the most watched serials in the Hindi TV circuit. Interestingly, the story of two middle-class sisters and two upper-class brothers have been wowing the audience from day one.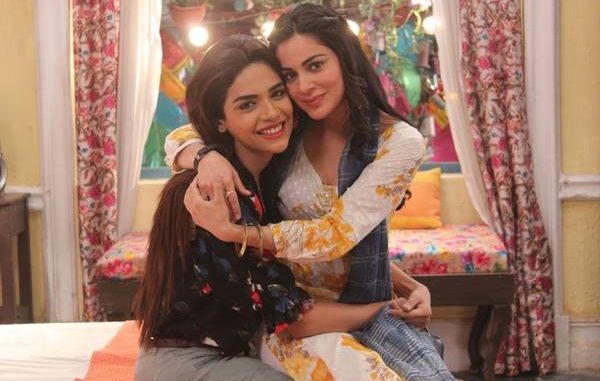 Now that we have already talked about Preeta Arora (Shraddha Arya) and her chemistry with Karan and Rishabh Luthra, we decided to talk about the firebrand Srishti Arora (Anjum Fakih). Here are some of the reasons why fans are in love with this Arora sister:
She is a Cool Happy Go Lucky Girl
A totally chilled out person, Shrishti is the happy go lucky girl of the Arora house. She is completely relaxed and stress-free unlike her elder sister Preeta and take life as it comes. Being uber cool and knowing how to carry herself perfectly, she is being loved by viewers very much. Interestingly, this is the first time, Anjum is essaying such a role, as both of her roles earlier were that of serious types.
Srishti Arora in Kundali Bhagya Is Full of Entertainment
From her dialogues to her 'naa lena humse paanga' attitude, everything fits in perfectly. It is interesting to see how she openly challenges people and then tease them back too without any qualms especially when she deals with Sameer Luthra and Kareena bua.
Though Fun, she is Full of Innocence
She might be naughty, crazy and mischievous, but one cannot stop but witness her innocence. Deep down, the girl is a sweet girl who bares her heart out without understanding the situation and/or consequences. We love how she often is trapped in funny situations because of her own funny habits.
Shrishti Arora Can Talk Non-Stop
One of the best traits of Shrishti is that she can talk non-stop on anything. We love how the way she goes gaga over anything especially her sweet little fights with other characters in the show. It is interesting to see how Anjum Fakih carries the character of Shrishti so well, a character that is bubbly yet so confident in her own way.
Also Read: Kundali Bhagya: 5 Reasons Why Fans Want to See Preeta and Karan as a Couple!
Her Bond with Preeta Gives us some Serious Sister Goals
The sister bond is the serial Kundali Bhagya is something that we all crave – loving, understanding, caring and supporting despite being so opposite to each other. We love the much protective and defending Srishti Arora in Kundali Bhagya who is ready to do anything for her sister. No wonder, the bond between them gives us some serious sibling goals.
Isn't Shrishti Arora, super cool? What is your reason to like her?