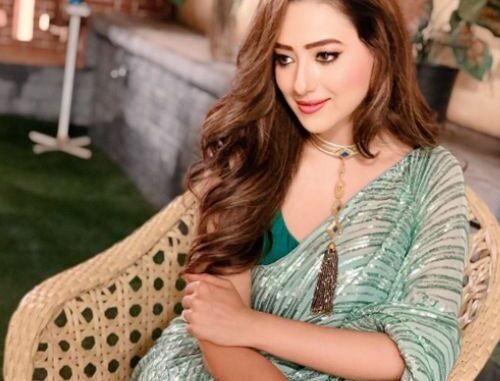 In the newest Anupamaa serial episode we saw how Kavya mentions that in order to win Vanraj, she now has to emotionally attract him towards her just the way his daughter Paakhi did. So, going forward, expect a lot of drama and foul play by Kavya. Interestingly, according to the Anupamaa latest gossip turns out that Kavya will enact pregnancy drama.
Will Kavya Be Pregnant? Will Kavya Be Carrying Vanraj's Child?
Well, we all know that Kavya is disturbed with the fact that Vanraj is again becoming close to his family especially after the kidnapping of Paakhi. She now fears that in order to make Paakhi comfortable both Anupamaa and Vanraj can do anything – perhaps even give up the idea of divorce. So, she will run her brains and come up with some idea, and going by the latest Anupamaa gossip she will reveal a shocking news that she is pregnant with Vanraj's child.
We all believe if she does, she might not be telling the truth but faking it. However, it would be interesting how Vanraj and Anupamaa along with their family will take this.
Anupamaa Latest Gossip: Kavya Can Do Anything to Win Vanraj Back
Now that Kavya is adamant to bring Vanraj back, it is quite apparent that she would do anything to get him back and even fool him too with her pregnancy drama. Yes, anything to get a leverage – that's what Kavya is aiming to do and so it won't be much of a surprise if she drops the bomb that she is indeed pregnant and carrying Vanraj's child.
No wonder, a woman wanting to get her love back can do anything in Indian TV serial and the pregnancy drama is always a winner.
Also Check Out: Why Samar of Anupamaa Serial is the Son every Mom Deserves!
What are your thoughts and opinion on this latest news?
For more Anupamaa latest gossip visit Anupamaa Fan Club on Facebook.