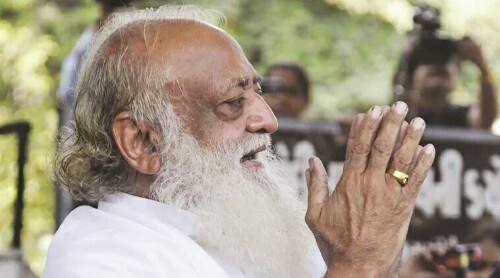 Time and again we see supporters of Asaram Bapu on Twitter requesting his release and protesting against the Court's decision of not granting him bail. They have been urging for his release and is blaming almost everybody for his jail term. No wonder, they think he has been kept in jail for extended time for the crimes he is not even convicted of as yet.
While, the protest is on, here, we share some reasons why the court has denied bail to Asaram.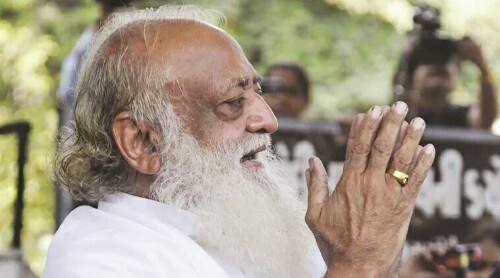 Image Source: @IndianExpress via Twitter
Bail Is Granted More on the Merits of Any Case Than The Principle
The courts make the decision on the basis of the case. Every case is different and if the chargesheet is submitted within a stipulated time frame (60 days in some cases and 90 in others), they lose the right to automatic bail.
While, bail in sexual offenences wasn't that hard before 2012, post the Nirbhaya incident, it has become highly difficult. The outcry against sexual violence in the Delhi Gang Rape case is surfaced in each of the bail hearings these days.
The national mood too reflects upon Judges. This is the reason whether the rape accused is rich or poor, celebrity or unknown, baba or no baba they are left to suffer in jails for months before they are granted bail. Asaram Bapu is not alone, even Tarun Tejpal is going through a similar trial. He too has been denied bail.
The Power and Infulence of Asaram Bapu Is Going Against Him
Everybody knows Asaram Bapu has a major influence and this is the reason why his bail is being denied every now and them. No wonder, it is feared that the self-styled godman will use his influence and power to manipulate the case. Already, 9 key witnesses have been attacked and 3 have died. Besides, all of them got death threats on call from the people connected to the godman.
Asaram Didn't Respond to Police Summons As Well
Asaram Bapu kept on dodging the police even after the summon was handed over to him personally after waiting for 8 hours amidst the howls and cries of his followers. Next, he made excuses of his ill health when he was called for questioning. All these evidence clearly shows that the godman was trying to escape from the law mechanism which further acts against his case and also the efforts to get bail.
Asaram Has Multiple Cases Against Him
The rape of a minor is not the only case against him. Asaram has multiple cases and charges against him. This further acts against him. Besides, there are allegations against him that he threatened the minor to stay silent on the entire issue. Not to forget Asaram had announced a prize of Rs. 5 Lakh to the person who proved him guilty. He also said he would become his slave.
All the supporters of Asaram Bapu should understand that though everyone should get bail, it is not a subject of one's right as it comes with a lot of contemplations and riders. They might disagree with a court's decesion for not granting him bail. However, they simply cannot say that Asaram deserves bail as it is his right to get bail simply because he is not convited yet. No wonder, bail is granted by looking into the merits of the case, it is simply not about principles.
Source and Reference: The Indian Express, NDTV, IE,
Do Not Miss Reading:
Mohammad Afroz, the Juvenile Rapist of Nirbhaya – From Rapist to a Would-be Terrorist!
Marital Rape: Why It Is Wise Not to Criminalize it.
Political Sex Scandals Involving RSS Pracharak & BJP Politicians