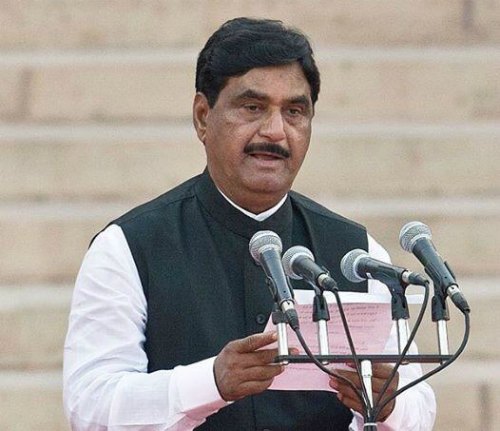 Sex scandals amongst the Congress politicians and leaders are quite known as not one but several have been caught on the camera. ND Tiwari, Mahipal Maderna (Bhanwari Devi Case), Satyanarayan Patel and many more.
However, Congress is not the only party where politicians think that power and position gives them a license to exploit anybody to fulfill their sexual pleasures and even get away from it.
Here we share BJP Leaders who were caught in sex scandals :
Gopinath Munde – Barkha Patil Controvery – 1997
It was year 1997 and Gopinath Munde the Deputy CM of Maharashtra became a household name after his affair with the Tamasha dancer Barkha Patil came out in open. Even Balasaheb Thackeray joked about it in a party meeting saying, "I told Munde jab pyaar kiya toh darna kya" .The Congress used the Barkha angle against Munde in both 1994 Assembly Elections as well as 1996 Lok Sabha Elections in Maharashtra.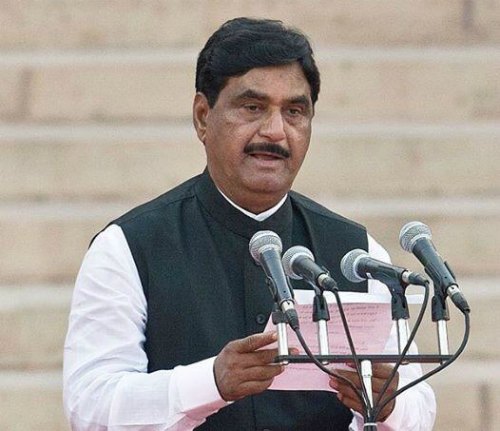 Image Source: @timesofindia via Twitter
Interestingly, Anna Hazare released a document which stated the sale of a flat (801 sq ft) costing 3.6 Lakh under the name of Barkha Gopinath Munde and her son Pratik Gopinath Munde in Pune's Chanakya Nagri. Later, the Munde part was allegedly replaced by 'Patil'. Munde denied these allegations and blamed his political nemesis Sharad Pawar for everything.  In addition, he also refrained from filing cases against the newspapers that were covering the affair thoroughly.
Sanjay Joshi Sex Scandal – 2005
It was BJP's silver jubilee (2005) but the party's celebration was hit by a sex scandal. Yes, sex scandal of Sanjay Joshi – a man who was not just a RSS pracharak but known for his simple and high thinking living. He was not just considered as a bachelor but also a celibate. Leaders in RSS and BJP respected him until a VCD and an audio cassette showed him with a lady.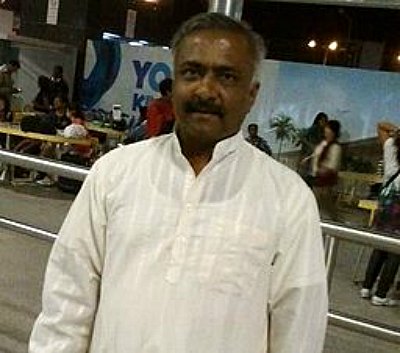 Image Source: By Vamdevtewari (Own work) , via Wikimedia Commons
This was circulated nationwide. The audio cassette had Joshi's voice. It is alleged that the entire thing happened due to the intraparty rivalry. BJP suspected Narendra Modi and Uma Bharati's hand in this sex scandal that shook the party completely.
Dhruv Narayan Singh Sex Scandal – 2011
This married BJP MLA from Madhya Pradesh was hit right left and center when one of his lover Zaheda Parvez killed his other lover Shehla Masood out of jealousy and obsession for him. Zaheda shared a passionate relationship with Dhruv Narayan Singh. When CBI raided her house and office, they found graphic CD recordings of her sexual encounters with Singh and surprisingly used condoms well preserved in plastics that highlighted the date when they were used. Both, Dhruv and Zaheda are married to different people and have two children.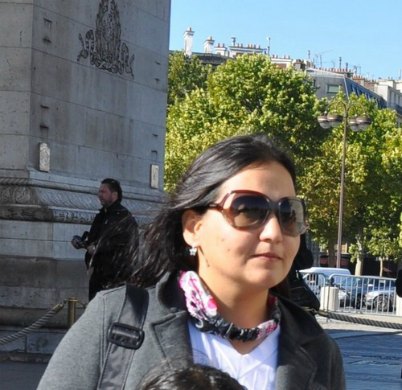 Image Source: @shehlamasood via Twitter
Raghavji Sex Scandal – 2013
In 2013, the Madhya Pradesh State Finance Minister 79 year old Raghavji Lakhamsi Savala was accused of sexually abusing a male domestic help. The victim in his report mentioned that Raghavji sodomised him under the pretext of giving him a permanent government job.
The victim along with another domestic help shot one such video and circulated the CD. As soon as the CD surfaced, Raghavi had to resign from his position. A FIR was launched and Raghaviji was arrested under the charges of sodomy. Raghavji was also a RSS pracharak once.
Reference: Outlook India, Rediff.com, IndiaToday, OneIndia
Do Not Miss Reading:
Who is Jasleen Kaur? Why Is She Trending? Is She a Hero or Another Rohtak Sister?
Vyapam Scam : 7 Shocking Facts That Will Shake Your Belief in Democracy
DMAT Scam: Know the Timeline, the Facts, Investigation & The List Of The Accused
DMAT Scam: 7 Facts That Explains Everything About This Scam
Editor's Note: NationalViews is a home for people with views and opinions that caters to the changing India. It is a place for the common men to articulate their views and opinions on any topic. A platform where you express and we publish. Mail us your opinion, views, and thoughts at editor@nationalviews.com and we will help you reach out to the masses.