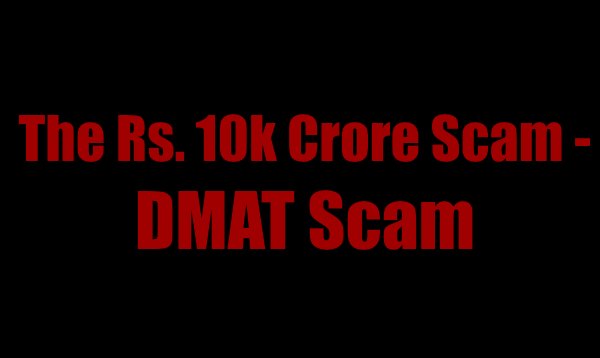 After Vyapam Scam, Madhya Pradesh is hit once again by another scam, DMAT Scam – A scam which in exchange of money allowed candidates to get admissions in the Private Medical colleges for both graduate and post graduate courses.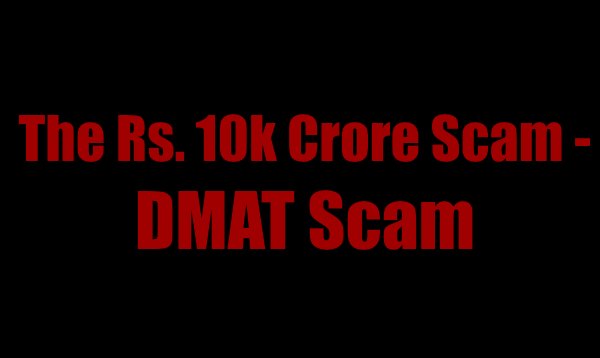 Here we tell you what the scam is all about:
Fact 1: Ever Since the Inception of DMAT (2006), the admissions have Been Rigged
DMAT is a Dental Medical Admission Test examination in Madhya Pradesh where thousands of students appear for graduate and post graduate Medical courses. It was started in 2006 and in these nine years, every exam was a sham. The reason being, the admissions were always rigged.
Fact 2: More than 1000 Non Deserving Students Every Year Were Admitted in Medical Colleges
From the past 9 years, more than 1000 students (both graduate and post graduate) get into private medical colleges after fixing their seat with the scammers involved in the DMAT Scam. This exam is conducted by APDMC – The Association for Private Medical and Dental Colleges.
Fact 3: DMAT Scam is a Scam of Rs. 10K Crore
According to the reports, these candidates paid anything between Rs. 15 Lakh to RS. 1 Crore to get their seats confirmed in various courses including MBBS, BDS – Bachelor of Dental Surgery and other PG courses. Thus, till now, nearly Rs.10,000 crore is believed to be involved in this racket.
Fact 4: The Modus Operandi of DMAT Scam Was/Is Same as that of Vyapam Scam confirms Yogesh Uprit, an Accused in the Vyapam Scam
After Yogesh Uprit former director of MPPEB was arrested, he made a statement that the modus operandi used for DMAT was same as that of Vyapam. The candidates who paid the money were asked to leave the OMR sheets blank which was later filled with accurate answers by the scammers.
Fact 5: APDMC postponed the exam of July 12 to further date after MP HC Issued Strict Restrictions to Restrain Misconducts
The date of DMAT 2015 was June 21. However, Paras Saklecha, a former HC legislator moved to HC after getting information and reports that things are still the same even after detailed investigations into the Vyapam scam. Post this petition; the examination body APDMC – The Association for Private Medical and Dental Colleges cancelled the exam and postponed it to July 12.
Next, the HC asked APDMC to install scanners at the centres of examination, making it very clear that the scanned copies of the OMR sheets would be kept with several authorities to match with the Original sheets before announcing the results. Post this verdict, the APDMC further cancelled the July 12 exam three days before the day to an undisclosed date. According to the petitioner, the association is trying to find a way out.
Fact 6: A Student who failed to get admission for 3 Years was offered 1st rank in exchange of Rs. 52 Lakh
Ritu Verma, a Narsinghpur resident never got admissions in Medical colleges despite getting good scores in her DMAT exam. This year too she is appearing for the exam. The twist in the tale is that, this year she was approached by an agent who promised her 1st rank in DMAT provided she gives him a bribe of Rs. 52 Lakh. The conversation between Ritu and the agent happened between June 24 and June 30. She has an audio tape of her conversation.
Facts 7: MP CM Shivraj Chouhan's relatives are Beneficiaries Of This Scam
The interrogation of Yogesh Uprit revealed that the beneficiary of this scam was not only the common man who could pay hefty amount but also the relatives of several IAS, IPS officers and even politicians. Arun Yadav, Congress President of Madhya Pradesh alleged that Shivraj Chouhan's Jabalpur based Sister-in-Law's daughter too is one of the beneficiary of DMAT scam.
Do Not Miss Reading
DMAT Scam: Know the Timeline, the Facts, Investigation & The List Of The Accused
Vyapam Scam : 7 Shocking Facts That Will Shake Your Belief in Democracy
Vyapam Scam: History of Controversial Statements by Babulal Gaur That You Shouldn't Miss!