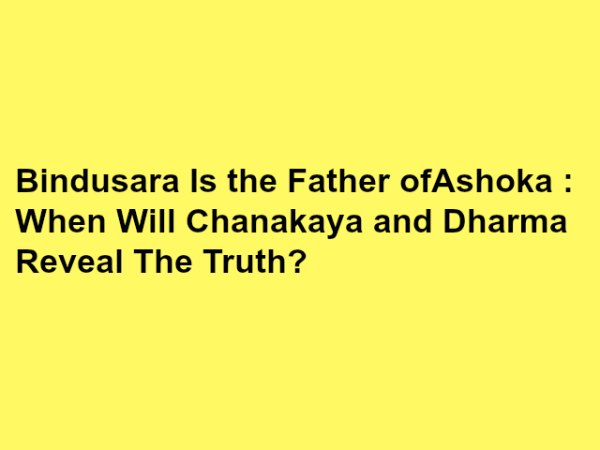 Ever since Chakravartin Ashoka Samrat has been introduced into the modern living rooms, it is keeping the viewers glued to the screen with its unique twists and turn. Each segment of the serial is not only entertaining, but also quite captivating. However, now that the serial is quite some month old, and Ashok's mother Dharma is constantly under the pressure, one cannot stop but think – When will Chankaya bring Dharma in front of Bindusara, and when will Ashoka know that the man he has been searching all the while is none other than the Samrat himself?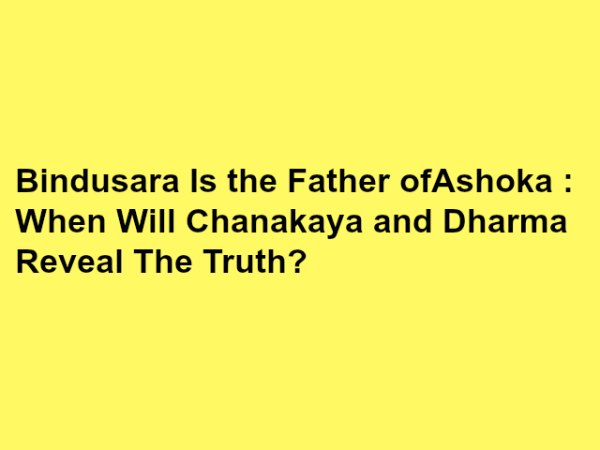 Ashoka Is All Set to Seek Bindusara's Help to Search his Father
The young and fierce Ashoka is leaving no stones unturned to find his estranged father. However, till now he has failed every time. Now since the only people who know about his father are Chanakya and Dharma, he is quite helpless because neither of them is ready to reveal the truth. Unfortunately, with no one to help him, he is most likely to take the help of Samrat Bindsura, not knowing that he himself is his estranged father whom he hates tremendously.
How and when the truth will reveal that Samrat and Ashoka is Father and son is still unknown but we really wish to see that moment, especially Bindusar's reaction who loves Dharma so dearly. Moreover, not long ago he even confessed that if they had a son together, he would definitely be his utradhikari.
Will Ashoka Accept Bindusar as his father?
While, we all know that, Bindusar will be more than happy to know that Ashoka is his own blood, it is also quite known that this fact will only distance Ashoka from Bindusar. Makes one wonder, how the distance between the two will end – Will Dharma play a pivotal role? Or Will Chanakya create some situations so that the two will unite eventually?
But, What about the Other Mauryan Contenders – Sushim and Siamak?
It would be really interesting to witness Siamak and Sushim's reaction when the truth will be out that Ashok is not a tuch prani but one of their own brothers.  While, Sushim will get the greatest shock of his life, one wonders how will Siamak react to the entire development. No wonder Ashok, his close friend will now become his biggest hurdle in achieving his goal of becoming the utardhikari. Will this change their friendship, is something which we are really eager to see. Or even if he doesn't change, what is the guarantee that Noor and Khorasan will not implant negativity about Ashoka in his mind?
But Will Helena Let This Happen So Easily?
Rajmata Helena desperately wants to know the background of Ashoka. She is trying her best to know the real identity of Ashoka. Going by her scheme and planning, one wonders whether she will be the first to know the real identity of Ashoka. And if that happens the show will have lots of twist and turn.
Nevertheless, for the serial to proceed further one has to reveal the truth one day. We just hope it happens as soon as possible as too much dragging will make us impatient.
What do you think – When Will the truth come in front of everybody? Aren't you excited about the track?
Do Not Miss Reading:
Can Rani Niharika's Track Bring Devi Dharma – Samrat Bindusar Face to Face?
Will Ashoka Find Chanakya and save Magadh From Helena and Selecus Nicator
Lesser Known Facts about the Urban Life of the Mauryan Empire