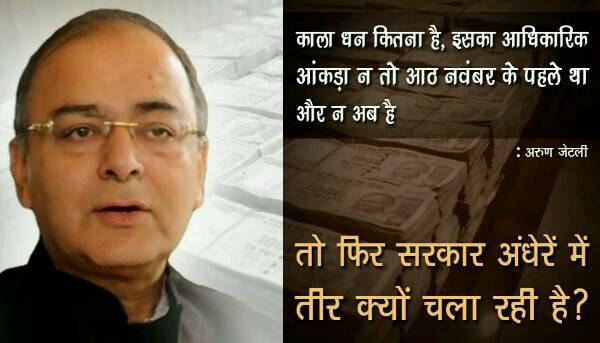 When I&B Ministry is passing buck to the RBI for this monumental mess of cash crisis post demonetization, I wonder what is the role of the Finance Ministry, Finance Minister and Prime Minister of India. Either they are grossly incompetent and degraded as post office or they are just trying to save their skin when they realise it's heading to chaos.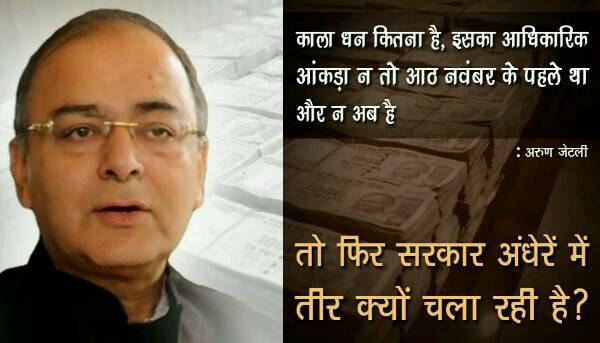 PM Narendra Modi acted like a BATMAN OF GOTHAM on 8/11 night, then disappeared to JAPAN and returned to GOA only to shed crocodile tears.
PM Narendra Modi and FM Arun Jaitley are  LOOKING CLUELESS NOW
These days the Finance Minister is giving us GYAN like a smart lawyer who think rest of the citizenry are nincompoops. His somersaults will envy any Trapeze guy. RBI Governor who is having envying credentials on MONETARY ECONOMICS interestingly just said one sentence in that Press Conference andthen went aloof.

Perception management is given to the usual Whatsapp Army who circulated moral and economic lessons to the brainless chicken every hour.

The common man deluded himself that he is taking part in a new clean UTOPIA building by standing in the queue and oblivious to the ones withering away.

Equality, A master stroke!

The Emperor have sold the Common man all sort of things – The addictive pills of religion, nationalism, bhakti and now new one 'schadenfreude'. The Emperor have done classic somersaults on Aadhar Card, Oil prices, GST, Pakistan, bringing BM from abroad, Rupee vs Dollar etc. The list is endless.
Going Cashless: An Open Letter to Finance Minister of India

As the Common man was suffering from short term memory loss, the Emperor gave spectacles one after the other without giving us time even to think. ???
And now, people have no option left except to use wallets like Paytm. However, unlike an online bank app, did you know Paytm will NOT compensate you if your money gets stolen on account of them being hacked?

Be aware people of India