Germany becomes the next European country to propose a ban on Burqa (Burka), the full face veil that shows only the eyes of the woman. While proposing Burqa ban, the German politicians insist that it isn't about security but integration as it is necessary for co-existence.
While Germany proposes to ban Burka, here we share a list of countries that have already banned Burqa (The Islamic dress that covers the body completely) and Niqab (the one which covers only the head and the face) either nationally or locally.
Image Source: By Nitin Madhav (USAID) [Public domain], via Wikimedia Commons
2011 – The Burqa Ban Started in the European Continent with France
The very first country to ban burqa in Europe was France. It banned not just Burka but also Niqab. Women were forbidden from wearing these Islamic face veils starting from April 2001. However, in July 2014, the ban was upheld by the European Court of Human Rights.
Earlier this month, Cannes, a town in south France has imposed a ban on burkini – fully covered beachwear worn by Muslim women. Most of the French towns are now following suit.
2011 – After France, Belgium Introduced a National Ban on Burka
2 months after France imposed ban on burka, Belgium followed the pattern. Starting from July 2011, Burqa and Niqab were completely banned. According to their law, if any woman found covering their faces in public places, can be fined and sentenced up to 7 days in jail.
2015 – Congo-Brazzaville was the first Country in Africa to Impose Ban on Burqa and Niqab
In May 2015, the authorities of the Republic of the Congo also known as Congo-Brazzaville in Central Africa banned burqas and niqabs in their country. It became the first country to impose such a ban in the area. According to the government spokesperson the burqa ban came into force after some women used the face veil to hide themselves to commit terror activities. They have also banned spending nights in mosques.
2015 – Netherland Outlawed the Full Face Islamic Veil in Public Places
After a fierce debate on Burka ban, Netherland banned the full face Islamic veil in its country in May 2015 on public transport, in schools, hospitals and government buildings. The ban doesn't wholly forbid the veil in public places but outlaws it in situations where it is necessary for people to be seen for security.
2015 – The Muslim Majority Country Chad Imposed Burka Ban after Two Suicide Bombings
Post two suicide bombings in June 2015, the Chad government decided to ban the full face veil as it was used as a camouflage by the militants. The attacks happened after the Chadian security forces started helping its neighbouring country Nigeria against Boko Haram. Not just in public places, Burka is completely banned in Chad.
Besides, there are countries, where the full face veils is banned only in one city/region. Know which International cities won't allow you to enter with a Burqa.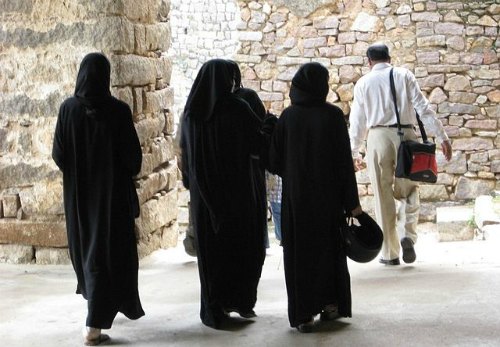 Image Source: By https://www.flickr.com/photos/jamingray [CC BY-SA 2.0 (http://creativecommons.org/licenses/by-sa/2.0)], via Wikimedia Commons
2015 – Ticino in Switzerland Approved the Burqa Ban 2 Years Later It was Proposed
Though a majority of the electorate in Ticino voted in favor of Burka ban in public places in 2013, it got approved only in NOVEMER 2015. Women in Switzerland can no longer wear the full-length Islamic dress in public buildings, restaurants, or shops. Those caught can be fined upto £7,890.
2015 – The City of Lombardy in Italy Approved the Ban in Local Government Buildings and Hospitals
Italy has laws (dating back to 1970s) that prohibit clothes and helmets that make identifying people difficult in public. However, post-terror attacks in European countries, Lombardy in Italy approved a ban on burka in local government buildings and hospitals in December 2015.
Besides, Xinjiang in China, Reus in Spain, Stavropol in Russia, North region in Cameroon and Diffa in Niger prohibits Burqa and Niqab strictly.
Countries that have proposed a bill to ban the Islamic full-face veils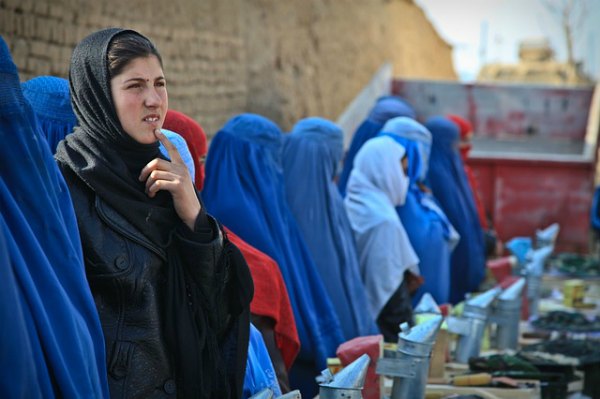 Image Courtesy: via Pixabay
2016 – Egypt Proposes Burqa Ban after Cairo University Banned Burka in its Campus
After Cairo University banned its staff from wearing Niqab in classrooms, the government of Egypt in March 2016 drafted a bill to ban burqa in public places. Interestingly, the lawmakers have been arguing that veils that cover full face are actually not Islamic but a Jewish tradition.
Tunisia and Germany too could face Burka ban soon as a proposal to ban the veil has been pitched.
Countries around the World that Imposes Partial Burqa Ban
Syria – Burqa is banned for university students in Syria.
Malaysia – Public servants are prohibited from wearing the full face veils in Malaysia.
Kosovo – Burqas are banned in schools
Azerbaijan – Burqas are banned in schools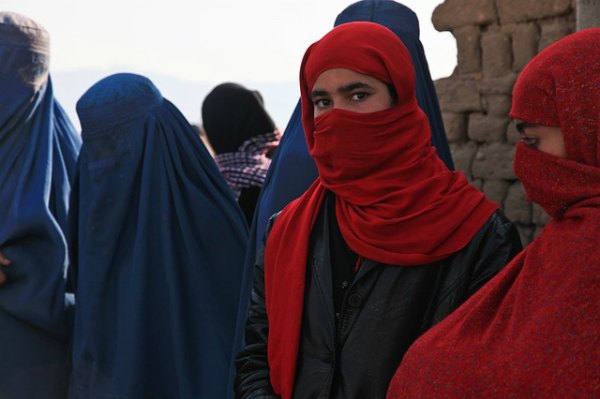 Image Courtesy: ArmyAmber via Pixabay
Do Not Miss Reading:
Dalit Muslim Bhai Bhai: Divided by Creed, United By Cow
What is Islamic State Trying to Achieve?