Nandini's look alike Roopa is making Nandini's life hell in Chandra Nandni. She is successful in plotting against Nandini so much that Nandini doesn't know what to do. She is not even aware of her presence.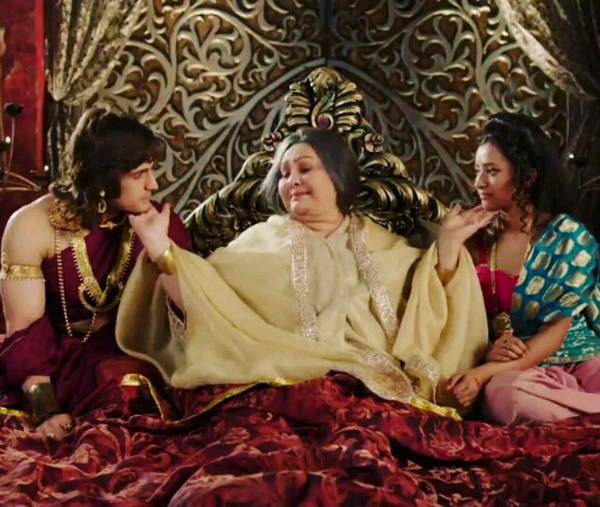 Besides, Nandini has confided in her badi maa who apparently is the master planner and brought Roopa into the palace. While, you are thinking what will happen next, here is Chandra Nandni latest updates –
Rajmata Will Confront Nandini for her gift
We all know that Nandini wants to give Rajmata the best gift for her birthday. This is the reason why she decides to give a sketch of her late husband Suryagupta Maurya.
However, Roopa changes her gift which makes Rajmata furious so much that she will confront Nandini. But this can be a good twist because Nandini had made the sketch with the help of Chandra's foster mother. So, she will definitely come to her rescue – telling Rajmata about her actual gift.
Besides, Chandra would be really confused about Nandini's gift to Rajmata. After all, Nandini was the one who had advised him 'what to gift his mother that would touch her deeply'. He would definitely think and compare the conflict of interest in both the situations.
Chandra Nandini Latest Updates: Nandini Will Be Confused Yet Again
Since Nandini has done nothing she'll be hurt but now that she knows she has multiple identity disorder (as proclaimed by Vaidya sent by badi maa) she will have little to wonder what is happening.
Seeing her confused and in pain, we are sure Chandra will try to find out what is troubling Nandini and why is she behaving differently at different occasions. Besides, now that Nandini's hand has bandage and she doesn't have big nails like Roopa, we guess he'll get certain clues.
Chandra Nandini Latest Update: Chandragupta To Care for Nandini. Is Love Blooming?
If Chandragupta decodes this mystery, we are sure the two will come close together instantly. After all, their misunderstandings will finally evaporate and will gave way to love. And we are sure daadi and Chandra's foster mother too will help Chandra. What do you think?