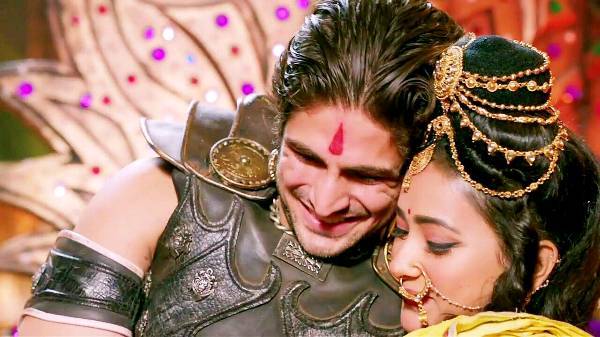 The serial Chandra Nandini has taken a 8 year leap and everything almost seems the same except few additions. Moora still hates Nandini, Apama is still plotting against Nandini and Helena seems to be still fooling Chandra.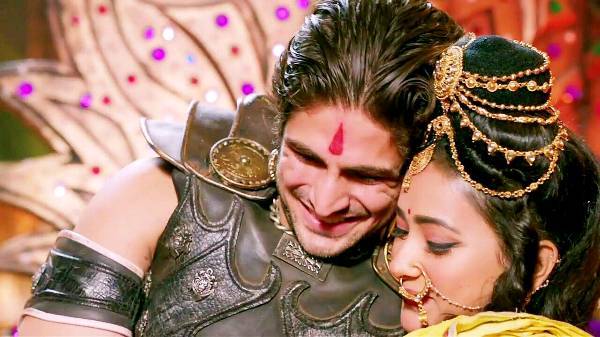 Besides, the Chandra Nandini leap has lots of loopholes and factually wrong instances. Here we share them, one by one –
Helena Has A Son that looks Elder to Bindusara?
According to history, Helena was childless. Even going through the serial plot, Helena having a child is almost laughable. But then we are presented with Helena's son who looks older to Bindusar. Well, when Bindusar turned one, Helena was not even pregnant.
Bindusar is Being Poisoned by Helena?
Looks like the old plot of poisoning the rajkumar never cease to stop in Ekta Kapoor's historical fiction. She used this plot in Jodha Akbar where she showed Ruqaiyyah Begum poisoning Salim and here out of any context, Helena is shown poisoning Bindusar.
In reality, Helena was a good mother and when Helena married Chandragupta, he was already a big boy, all set to take his father's position.
Nandini is Pregnant After Helena?
It is indeed funny to see that Nandini falls pregnant after Helena although Chandra and Nandini's relationship started building before the Chandra Nandini leap.
Besides, back then Nandini used to even get jealous seeing Helena with Chandragupta and Chandra used to run away every time Helena approached him. So, how did she get pregnant? Funny, isn't it?
Apama Is Still Planning Against Nandini post Chandra Nandini leap?
Already guilty of murdering Durdhara, Apama now has the guts of blaming the same on Nandini in front of Bindusar. This plot of turning Bindusar against Nandini via Apama is not only forced but also unnecessary. It is high time, we get rid of these negativity. How can a person guilty of murder still feed poison and get away so successfully in a royal palace?
Moora has become a Negative Character?
We loved Moora but her character has become like a wicked saas who cannot think anything beyond ill for her daughter-in-law. Wonder, why the scriptwriter is forcing Moora vs Nandini every time in the serial. It is not only repetitive but also boring.
Are these wrong and weird instances in the serial hitting up your mind too? Share with us your views…
Buy xenical online
buy zoloft online
Buy zovirax online