In the serial Chandra Nandini, Nandini's evil twin Roopa is creating havoc in her life. She is not only taking Nandini's place in her absence but is also trying to get close to Chandra.
While, Chandra finds it all very weird because Nandini doesn't remember anything that she does, he is of the opinion that she suffers from some kind of mental illness.
Nandini too have been told by her badi maa that she has a mental illness which she should hide from everybody including Chandra. However, now that even Chandra is having doubts, we guess soon Chandra Nandni will know the root cause of the problem.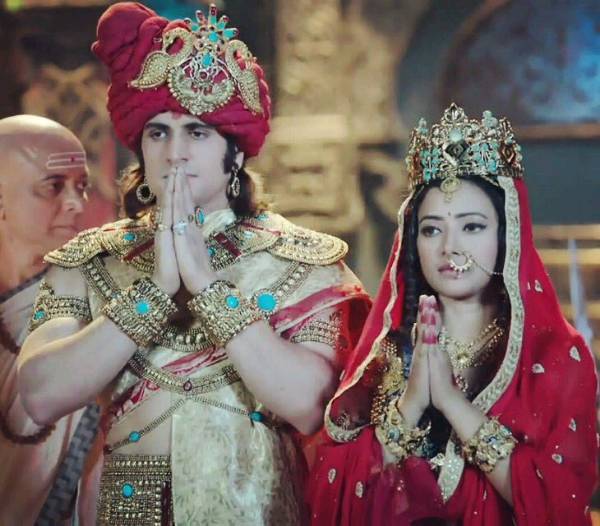 Chandra Did Realize the Difference Between Roopa and Nandini
Chandra was clueless why he didn't feel anything when Nandini (Roopa) hugged him before and why he felt so much in love when he hugged Nandini (the real one). If Chandra continuously notices these changes, we are sure, he'll realize there is more to what he sees.
Now that only he can sense the difference between the two – the touch, the feel, the talks, the conversation, the incident and the instances, we are sure, he'll try to find the root cause of the problem.
This makes things interesting because if Chandra discusses things with Nandini, she might soon realize that there is something going wrong and it is not wrt her mental illness.
Chandra Nandini Latest Updates: How Will Chandra Know About Roopa?
So, Will Nandini Know About Roopa in Chandra Nandini?
It is absolutely unknown that how the makers will bring the two (Nandini and Roopa) together, or how will Nandini realize that her badi maa cheated on her. But going by the closeness between Chandra Nandni, it is most likely that Roopa will be exposed sooner or later either by Chandra himself or by her on mistakes.
What do you think?